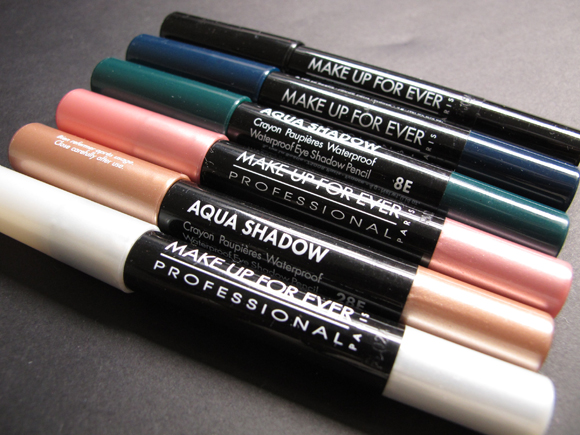 This entry will showcase the six new MUFE Aqua Shadows - I haven't used them yet, so any LOTD entries will be posted later on.
What they are:
Aqua Shadow is a waterproof eye shadow pencil with extra colored pigments and long-lasting hold, containing a generous jumbo tip. Its polished black body is finished off with a band colored with each shade and a matching cap. Aqua Shadow is so handy; it can be slipped into a purse, beach bag or makeup artist's case. It is both waterproof and long-lasting, resists seawater, chlorinated water and rubbing. Aqua Shadow brightens and intensifies the eyes in 3 seconds flat. And for the pros, this is the promise of fast results that withstand the extreme conditions of the stage or the heat of fashion shows.
For production information and lots of backstage pictures and usage tips, please click my previous entry:
http://retailtherapy.onsugar.com/NEW-MUFE-Aqua-Shadows-Information-Step-Step-Application-Tips-22940009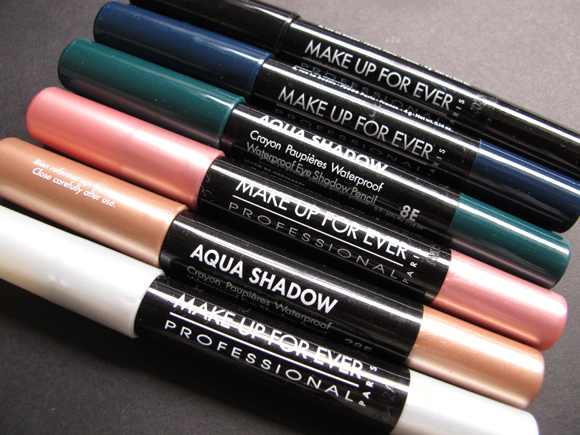 These remind me of Urban Decay 24/7 Glide on Shadow pencils, and the Sephora Crayon Jumbo - both of which also promises long wearing and waterproof formula. However, some of the MUFE Aqua shadows come in smooth creamy matte hues - which is different from the two brands mentioned.  The MUFE Aqua range is noted for their water-proof quality and I personally have really enjoyed the original Aqua creams, you really could use those on their own, the color is vibrant, the lasting power is amazing, and you can't really go wrong with the aqua creams.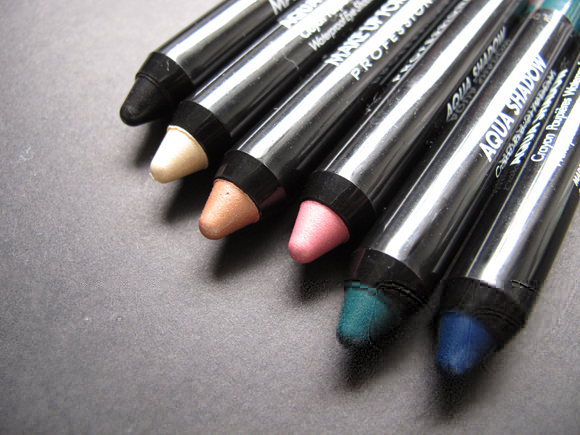 The colors are intense - and smooth, creamy.  They do set quickly, so I suggest you apply and blend as you go, to avoid any patchiness or when the color sets it becomes pretty much budge proof.  I think I would use these as eyeshadow bases (esp the dark matte shades) and use the shimmery neutral ones as all over the lids color.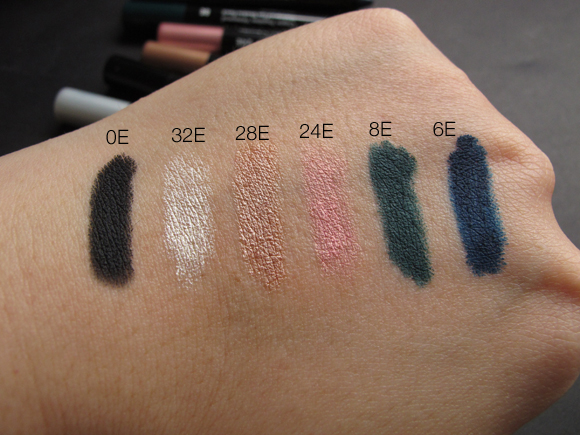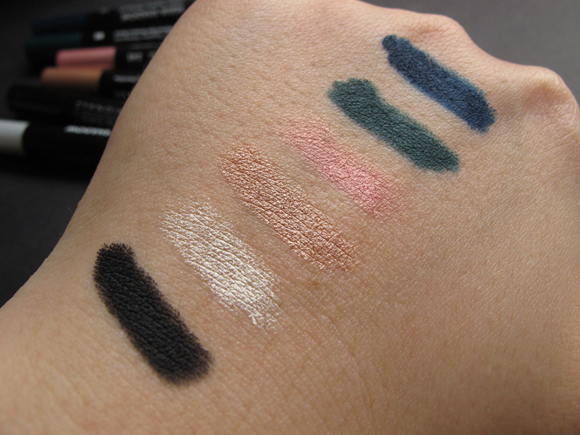 As you can see here, when the colors are blended out (I only blended them out after a couple of minutes, to be fair)  you can see where the color has set, and I used a cotton stick to do the smudging.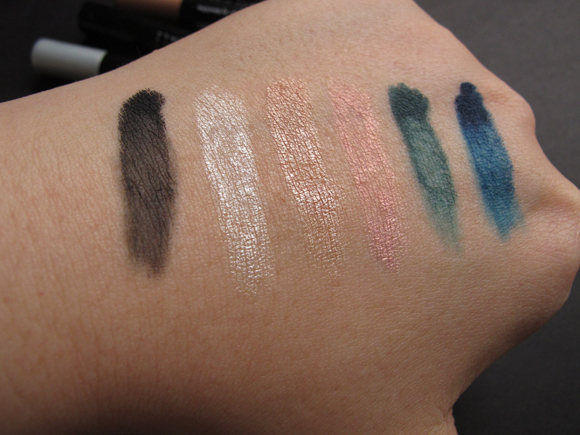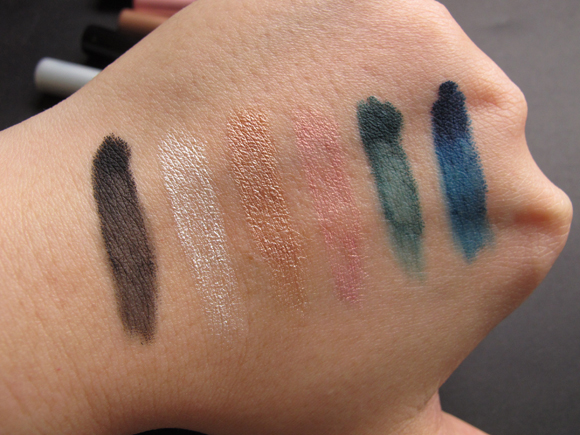 a quick comparison of similar shades
and note: they all set budge proof, so it is really a matter of which color, and which brand you prefer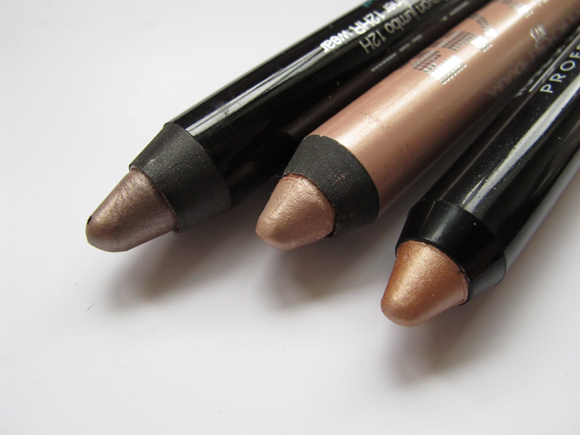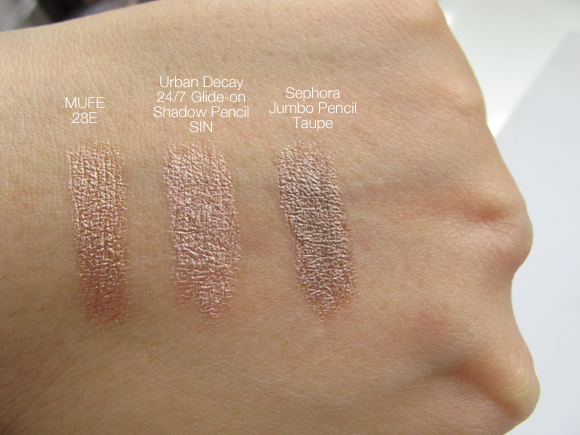 I hope these swatches have been helpful.  Will post my LOTD and review entry later on.
These will launch in Singapore mid-June.
Thank you for reading.