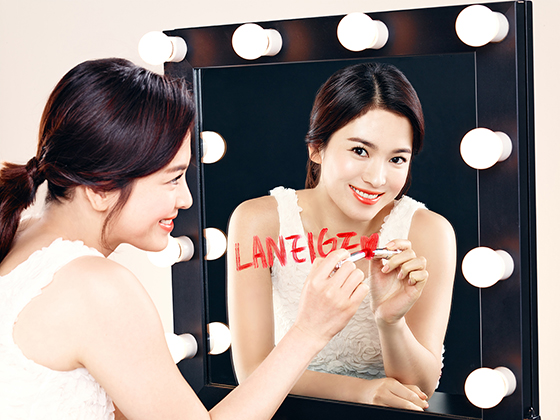 This Spring 2014, get set to be spoilt for choice as Laneige launches its all new exciting comprehensive range of eyeshadow palettes, blushes and lipsticks!  There are 7 highly-pigmented Pur Radiant Shadow palettes; 6 Pure Radiant Blush colors and 20 vivid Serum Intense Lipstick colours.  Experiment, Experience and Enjoy - there'll be something to suit every woman, for any mood and occasion!  It's time to grab all the attention you want, like a K-pop star, with 2014 makeup trend: Natural Skin Tone, Well-Defined eyes using neutral eye colours, and vivid lipstick brightens up the complexion!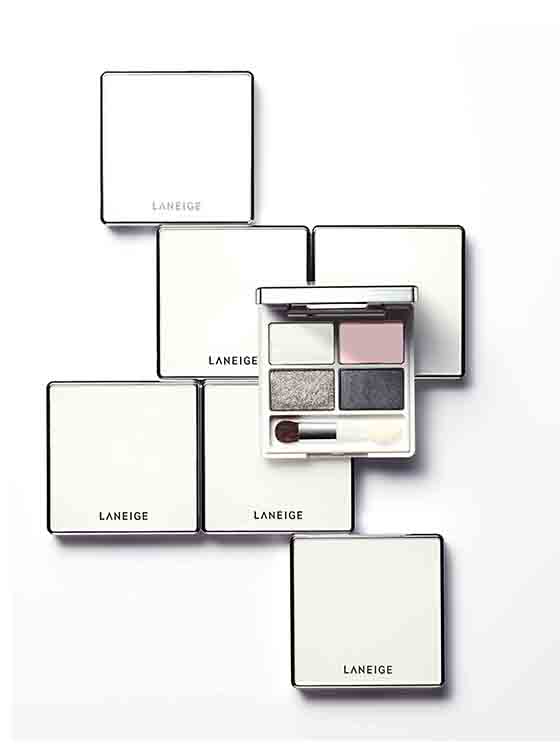 Pure Radiant Shadow Palettes  (SGD$40 each)
Each Pure Radiant Shadow palette comes with four highly-pigmented colour shades.  Made with ultra-fine, consistent particle colour base and sponge-like, elastic powder that glides on smoothly and evenly on the eyelids.  Laneige Pure Radiant Shadow gives a high-colour realization with just one swipe.  
Available in 7 shades - from nude to smokey or sweet to glamorous. 
Pure Radiant Blush (SGD$38 each)
Give your cheeks a soft, natural and lively glow with the new Laniege Pure Radiant Blush!  Available in 6 attractive tones for subtle to shading use, the Pure Radiant Blush contains highly transparent mica that gives a smoother and moe radiant finish upon application.  It is also long-lasting and requires no correction. 
In addition, the fine particle powder, with superior glow scattering effect, helps fill up any unevenness or fine wrinkles on the skin, while reflecting light at various angles to render a bright and lively complexion.  
Serum Intense Lipstick (SGD$34 each)

Let your lips pop with Laneige's new Serum Intense Lipstick and have fun creating different looks from the choice of 20 vivid lipstick colours, perfectly suited to Asian skin tones!  It contains 3 types of moisture-sealing formula for long-lasting hydration and 35% skincare ingredients that protect the lips, namely - 
1. Glycerin - absorbs moisture in the air and supply it to the skin 
2. Physiogel Lotion - fills the cracks on lips that experience high water loss
3. Natural Botantical, Squalene, supplies oxygen to the skin and enhances skin respiration and forms a protective layer. 
Quick swatches & first impressions of some of the products - I will be incorporating these products in a LOTD soon.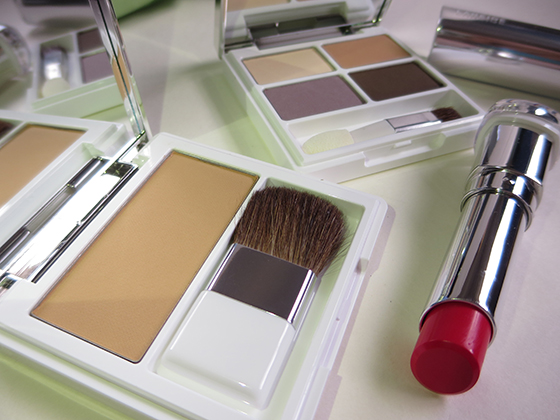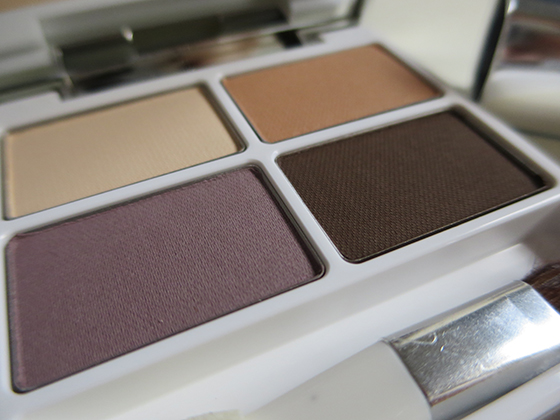 06 Classy Mood is a very finely milled eyeshadow palette.  It contains all matte shades, very velvety and smooth to the touch.  The colours are very natural and I am excited to see how they actually perform on the eyes.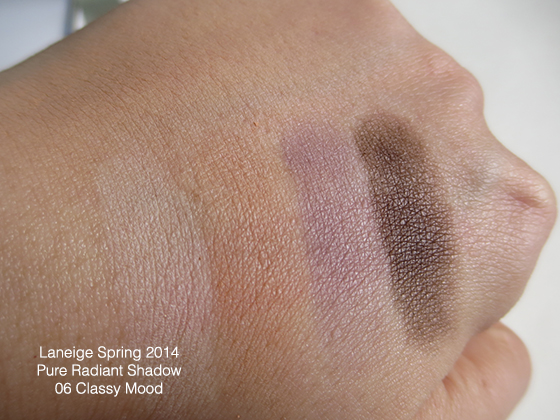 Serum Intense lipstick in LR08 Flair Magenta is a bright pop of color, and the texture is creamy and smooth.  It is quite intense in colour payoff, but yet not too dramatic.  This is a bright rosy deep pink... and when I saw the names of the other 20 shades in this range... I am quite intrigued by the colors!  (Think Neon Orange!)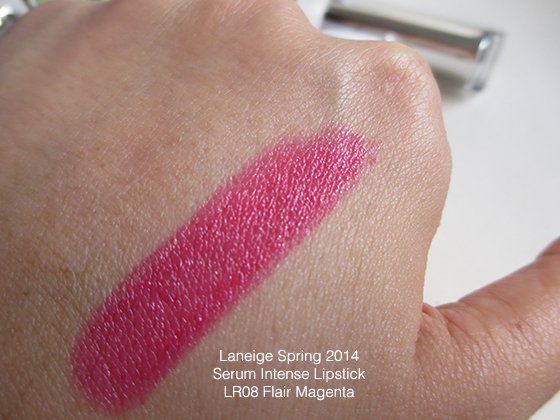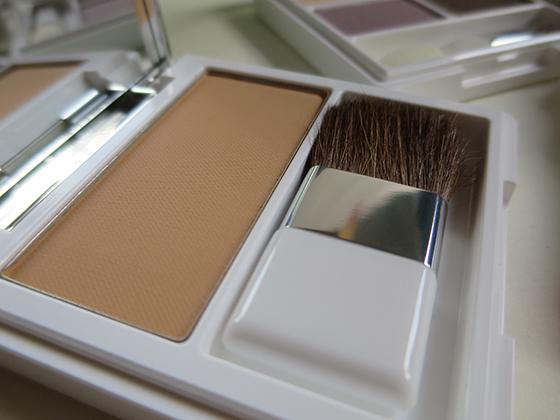 06 Natural Shading is a shade darker than my skintone... which makes it a great contour powder.. it is the sort of powder that I like to use on the outer areas of my face to provide a subtle shading.  (Think something along the lines of my Les Beiges powder).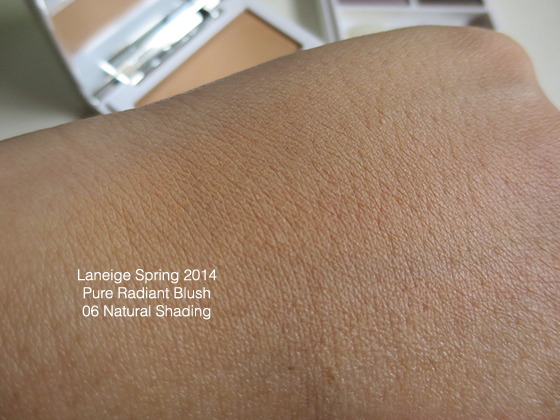 A quick demo on the model taken from the press images: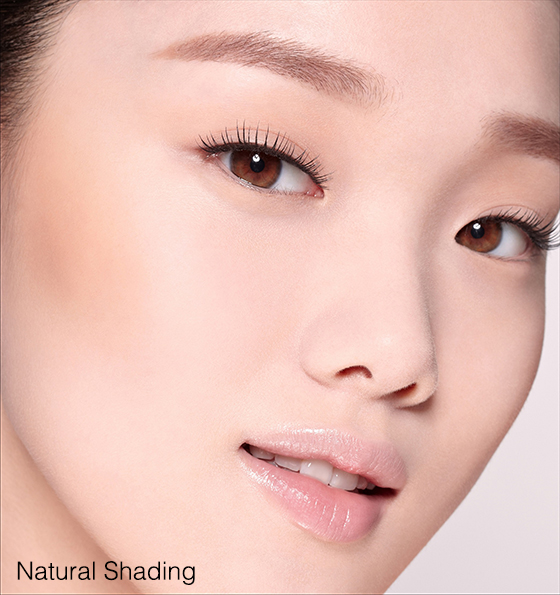 All the products come in a sleek clean packaging, and I like the compact cases of the blushes & eyeshadows!  Not too bulky and feels good & sturdy.  
I hope this initial overview and swatches have been useful.. Thanks for reading~