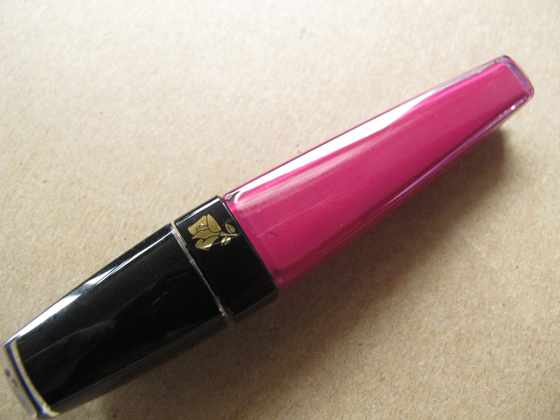 L Absolu Mat Cashmere 300 (S$40) is a beautiful purple-y red that settles in matte on your lips.  A velvety smooth intense rich plummy red perfect for this fall season.  This is released as part of Lancome's Midnight Roses for the fall season... and one of my top picks from the collection.  It is a shade that suits a range of skintones, as proven when Joey, Mag and I all tried it out on the spot during our preview session. 
It is very flattering because it is not super shiny glossy, the shape of the applicator makes it easy for a precise application.  One coat of this lippy gives you true intense color.   The shade of plummy red is not too dark, and yet is not a bright red shade. 
I really love this shade, and I can see myself wearing it for a very chic and clean look, very feminine too.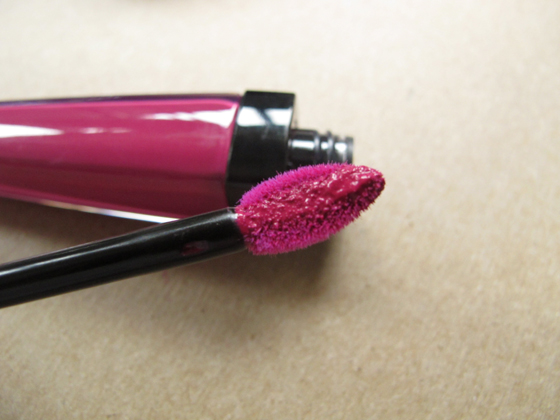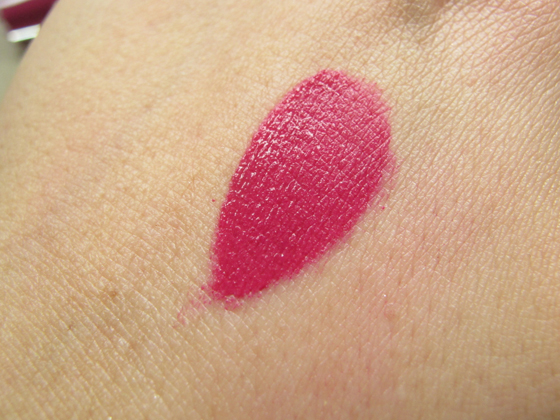 It is GORGEOUS, right?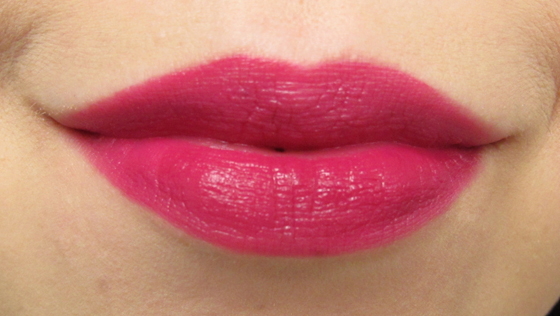 Even without much on the rest of my face, I think the shade doesn't look clownish at all, it just brightens my skintone, and really just look brilliant. 
I highly recommend this shade, if you have to pick something from the Lancome Fall 2012 makeup collection.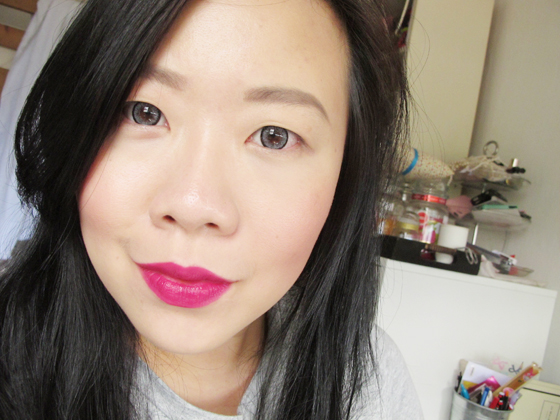 On the rest of my face, mostly Lancome products: 
Pro Base, Teint Miracle Foundation & Loose Powder
Blush Subtil Palette 126 Nectar Lace*
Blush Highlighter 001*
*to be featured in subsequent entries*
Hope you find the swatches & pictures helpful, and thank you for reading!
Happy Friday!