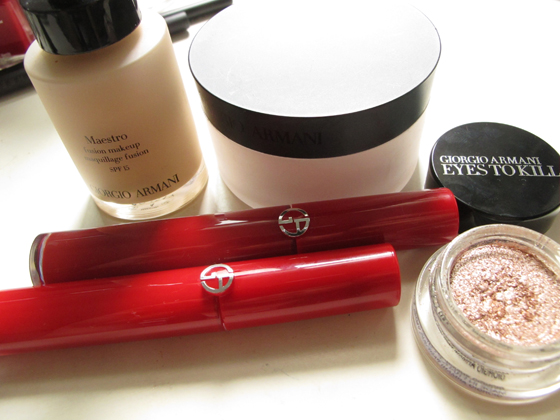 Hi hi!
Here I will be showing you how both the red Lip Maestro look on me.  I did a simple look, just something shiny on the eyes, lashes and a clean natural complexion.  Definitely something appropriate for a formal event and also somewhere casual.  
I have many red lipsticks, but currently I am most excited by the Lip Maestro.  From the application, to the overall look and finish, it is such a pleasant experience wearing them.  Despite the richness of the formula, they don't feel heavy at all.  Definitely something attention catching when you wear these colours out, and I personally find them very chic.  I would also compare these to the NARS matte velvet pencils and Chanel Rouge Allure Mat Velvet in terms of the feeling, and the NARS pure matte lipsticks feel more matte compared to the Lip Maestros. 
For swatches in the previous entry - click here.
All products used (all Giorgio Armani unless stated otherwise)
Face - Master Primer SPF40 PA+++, Maestro Fusion Makeup 04 (I applied and built up 2 layers, but didn't set with powder), cle de peau concealer Ivory
* I am impressed again by how beautifully the Maestro foundation photographs.  It's really smoothing and makes my skin look flawless. * 
Cheeks - MUFE Mat Bronzer, Mirco Fil Loose Powder (pink) to highlight the cheeks and add a subtle touch of pink
Lips - Lip Maestro in 400 and 402 
Eyes - NARS Primer, Eyes to Kill Intense 09 (applied on the lids with a MAC217 brush), THREE Eye Doll Pencil 07 
Lashes - two pairs of Ardel 120 layered 
Brows - Shu Uemura brow pencil 09, Shu Uemura brow manicure ash brown 
<p>400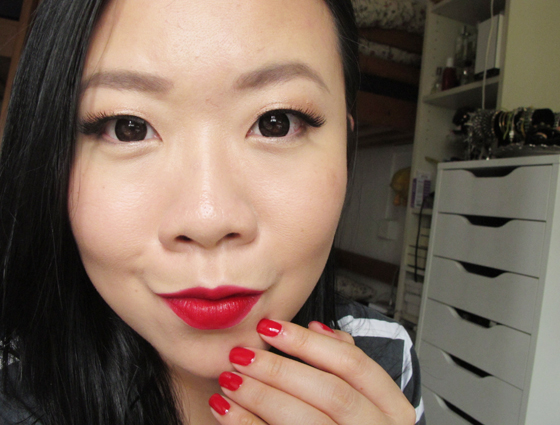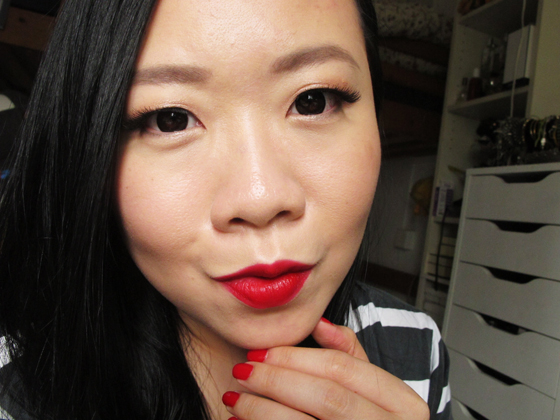 402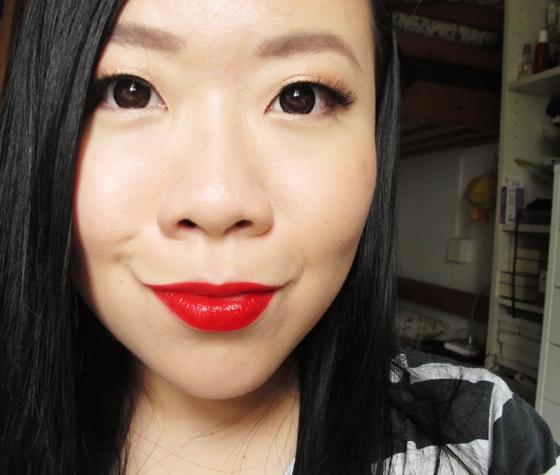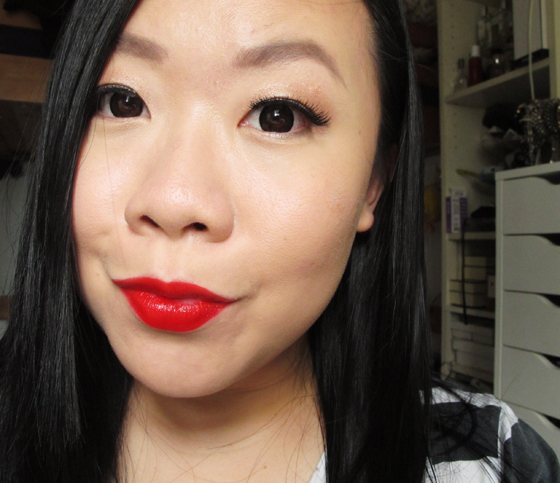 A special mention on this THREE pencil which you have seen me raving about in recent entries.  My gf gifted me with it recently, she has bought it during her holiday to Japan... and these pencils are pricey - but the formula and the color are definitely worth it.  There are all these tiny multi-color shimmers that make you look at it, at first look, it's a khaki gold pencil, but when you look closer there are little fine bits of pink and gold.  Once the pencil sets, it didn't budge at all.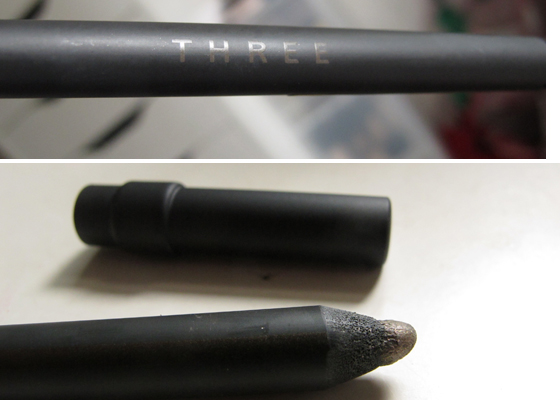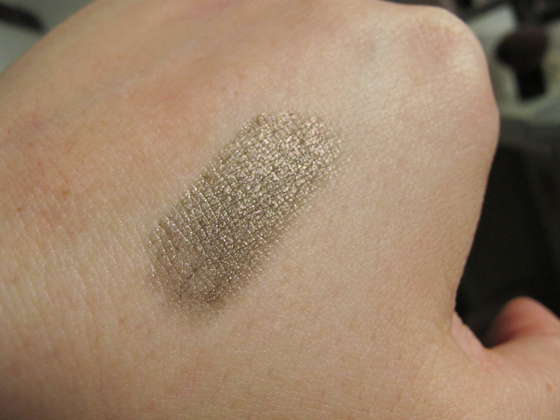 Hope you enjoyed this LOTD and quick overview. 
I have been enjoying color on my lips for the most part of this year.... I think it really adds to the whole look, and gives some personality to my regular makeup.  Let me know if you would like a more detailed rundown of my fave reds, and my fave natural color lippies for the year.  Right off the cuff, I can tell you there will be lots of NARs and Diors involved.   :p
Thanks for reading!
The Giorgio Armani Lip Maestros will launch in Singapore from Jan 2013.   I expect them to retail for about $50.