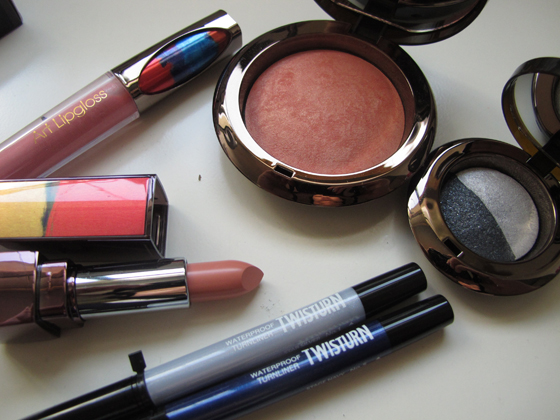 Hi!
I have previously shared information about CLIO's Art Collection (
click here here here
), containing details about the color range and the inspiration behind this collection, including the price list.  I have received several products from this collection, and I must say, they are all very pretty, and very very easy to wear.  So I quickly did a look featuring ALL the products shown in the picture above.</p>
Before we go into the LOTD, let's start with the swatches, and I shall also share my thoughts on each of the item. 
05 Orange Peach - This is a baked blush, and it is very very smooth (more so than the MAC ones, to be honest) and I personally feel that this is one of the star products of this collection. You are getting a good size blush (9g!!) and it comes in a variety of shades to suit various skintones.  Orange Peach is a very peachy pink blush, and it suits light to medium skintones.  I wore it out, and it lasted pretty well, and gave my cheeks a fresh pop of color.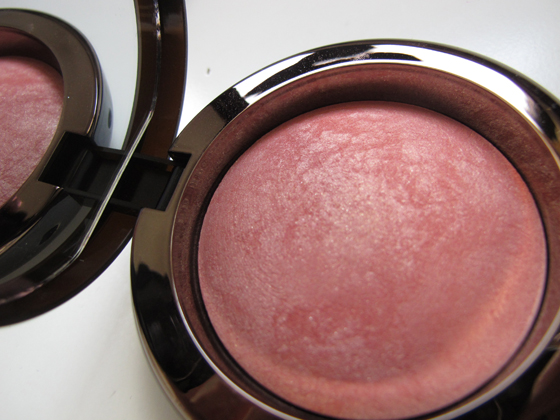 12 Gray Eyeshadow - a baked eyeshadow duo, containing a pale silver, and a glittery charcoal grey/ black shade.  Super easy to pair together for a smokey eye, as I have done so in my LOTD.  I say the darker shade is a charcoal hue, because it isn't the most jet black of all black... it is a very sooty grey, which is easily layered and built up if you want more color intensity.  The pale silver is smooth, and I lightly swept it all over my eyelids up to the browbone for some highlight.  There are glitter bits in the charcoal shade, which doesn't seem to adhere very well to the skin, so be sure to dust off any fallout.  Overall, the color combo isn't the most exciting, but if you want a basic smokey eye combo, this might suit you very much.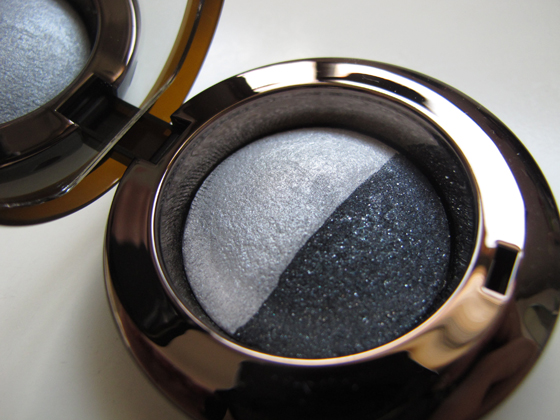 Swatches of both the blush & the eyeshadow.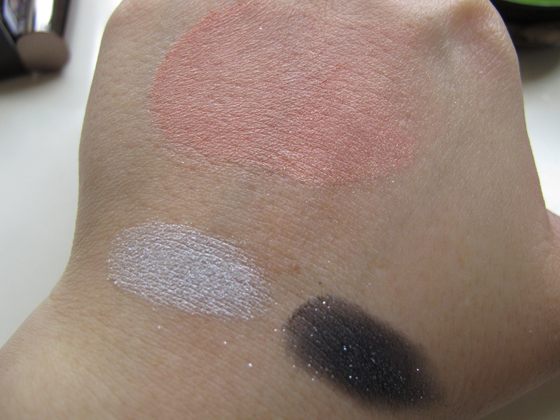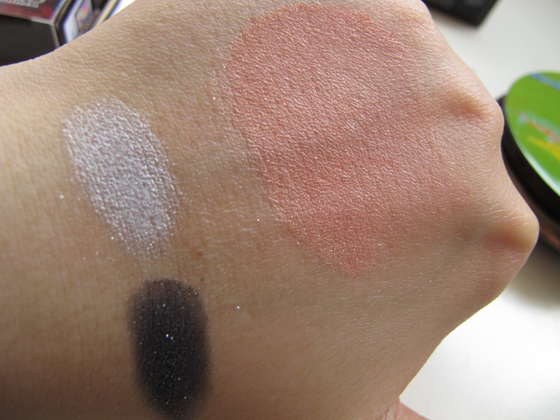 Next, we have the Art Lipstick, and mine is in the shade MO26 GRACE PINK - it is a light peachy pink.. which isn't very unique, if you have many nude lippies, you might already own one like this.  The formula is very light and smooth, and the color payoff is pretty decent.  It isn't as creamy as some of my super moisturising lipsticks, but I think the quality of this lipstick is really well worth the price you pay for it.  I am interested to see how the other shades in this collection compares though.  They seem to have some bright colors too.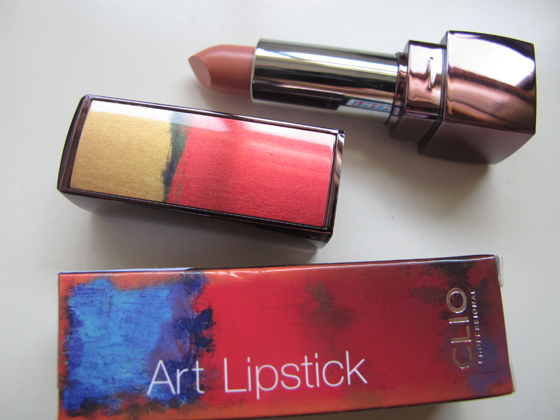 And next, the lipgloss in A125 PINK SHOT - a milky pink gloss.  It contains silver shimmer bits, which stuck onto my lips after I wiped off the product. It reminds me a little of NARS Turkish Delight, except for the shimmer bits. Easy to wear, not too sticky which is always a plus point.  Quite a good amount at 4.1ml too.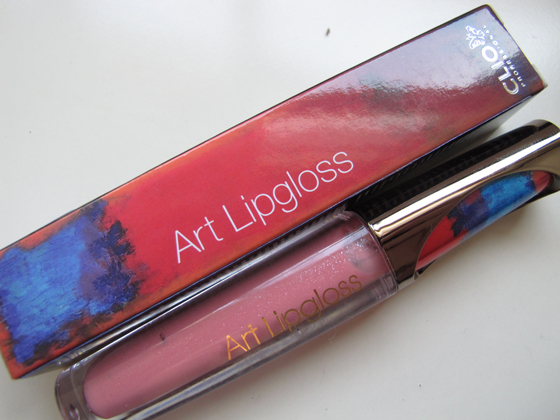 Swatches of both the lipstick and the lipgloss.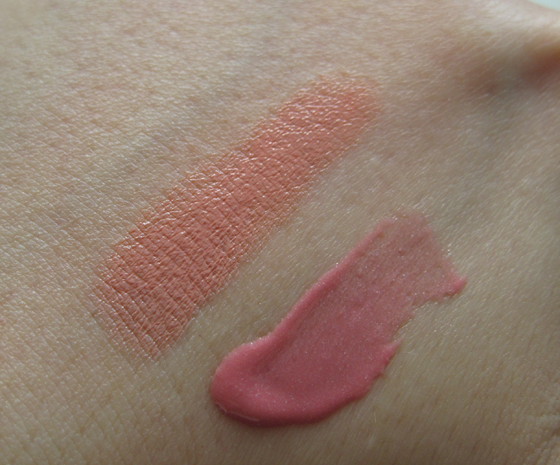 lipstick on my lips

<strong>lipgloss on my lips
</strong>Finally, the twist and turn liners - I have heard raving reviews about these, and I can see why.  Intense thick formulation, and I like the idea of the twist and turn to dispense the product - sometimes you get dry tips on the liquid liners.   I definitely highly recommend these if you are shopping for good liquid liners.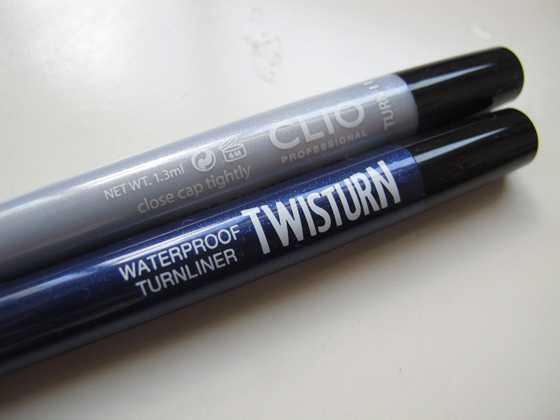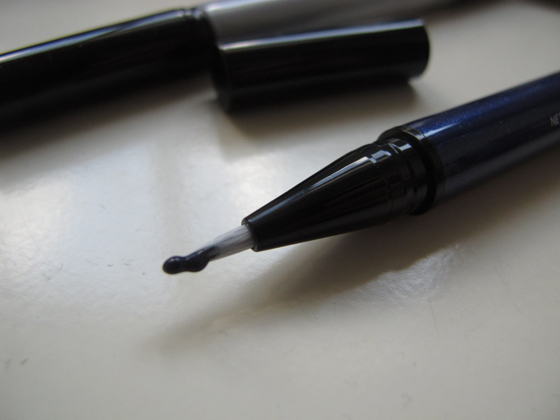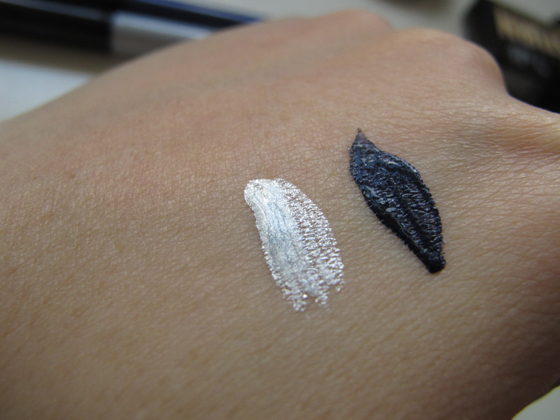 and now for the LOTD:  I did a classic smokey eyes with natural lips, using all the products you have just seen. 
1. Applied the pale silver eyeshadow all over the lids. 
2. Applied the charcoal eyeshadow on the lids, build up intensity close to the lashes to create depth
3. Applied dark blue twist and turn liner. 
4. Applied silver liner on inner corners of the eyes, and set with the pale silver eyeshadow
5. Dabbed lipstick, and followed by lipgloss. 
6. Slapped on the blush on my cheeks.
7. Lashes as usual. (Benefit pin up girl lashes, a complete dupe for Shu Uemura's Farfarlina lashes)
That's all, hope you enjoyed this entry and found it helpful.   Don't forget to check out the Clip products!  (Follow them on their Facebook page for more updates... I am not too sure of the availability at this point in time). 
Thank you for reading!!