Hi!  It's been a week of birthday FUN!  I had an awesome week meeting up with so many people, work is starting again next week (hectic season ahead).  Yesterday I met the girls for Korean BBQ - which was yummy, but oh gawd, we all ate too much!
Haven't been putting on full on makeup this week, so when I had the spare time to pile on the full works yesterday, I did!
I went for my trusty Inglot eyeshadows, and decided to use some of the warmer browns in the palette (I normally reach for the darker golden browns) - not about to pry out the eyshadow to tell you which color I used, but I showed a close up shot of the eyeshadow pan so you get the general idea. I am sure by now everyone knows Inglot is opening at City Square, JB ya?  That couldn't have been a better location, it is like me going to Pasir Ris and back home kind of distance - far, but totally do-able!
I went for a similar lipstick color (from Shiseido's latest collection which I featured earlier HERE) and found this color to make my lips look defined without adding a 'color'.   I tend to blot it a little so the color doesn't come on too strong/ glossy.   I used Anna Sui's 400 blush on my cheeks (not shown in the pictures) -- but a full blog entry on that separately to come soon.
For my face, it is still in tip top condition from the Jet Plasma treatment which I review HERE - so I decided to make the most of it, but using my power combo foundation ----- the Shu Uemura skin radiant base, Guerlain Papure (Gold) foundation - again, NEW... which I will mention separately.
I have a TON of new products lately, so you will start seeing lots of product feature and/or LOTDs not necessarily in a chronological order.. I just wish I have the time to really sit down and swatch stuff, use them, take good pictures etc etc... but sometimes life and weather conditions just have other plans, and I have to shelf all my plans for the day.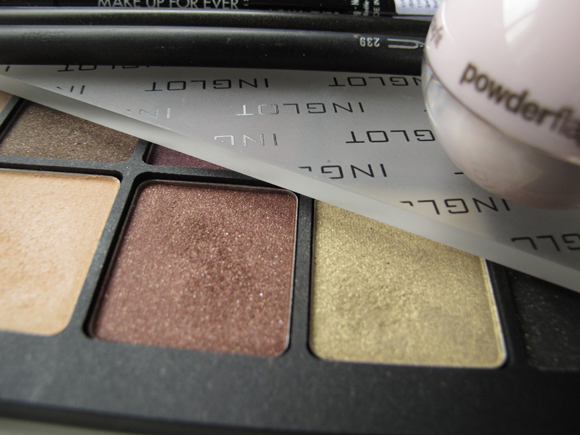 All products used:
Face - Shu Uemura skin radiant base (review HERE), Guerlain Papure Gold  foundation, Lancome Teint Miracle loose powder
Concealer - Cle de Peau concealer, Dior Skinflash - undereyes
Brows - Shu Uemura pencil, MAC Mink brow set
Eyes - MUFE Primer (review HERE) , Inglot eyeshadows, Heavy Rotation liquid liner,
Lips - Shiseido Shimmering Rouge RD718  (feature HERE)
Cheeks - Anna Sui 400 Anna Rose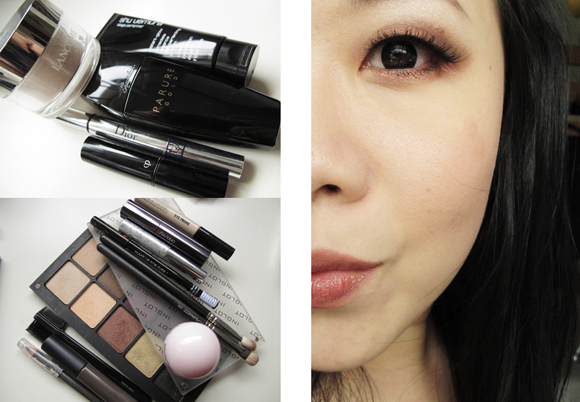 It's been a fantastic week... I received so much goodies from everyone --- EVERYONE..   feel so loved!!!!
Road trips, dinners, surprises after surprises, hanging out.
I will be posting reviews, features, swatches of each item slowly over the course of the next few weeks...
so if you keep seeing new stuff...
this is where they come from...
a quick overview here below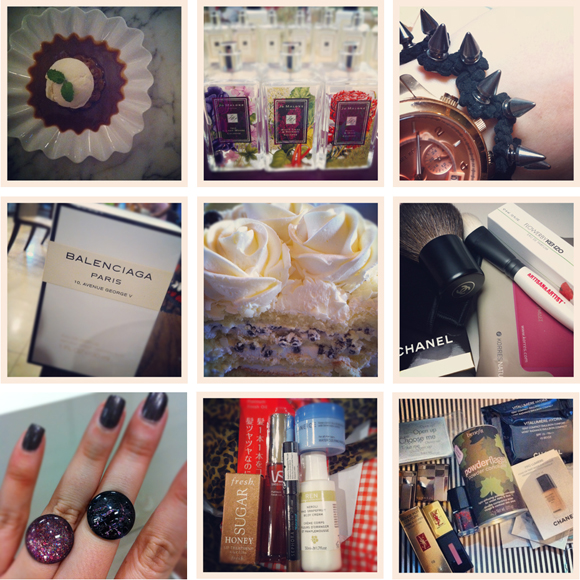 Just want to say my most heartfelt THANK YOU again
for all the well wishers
and may all my dreams come true (LOL)
Thanks for looking!