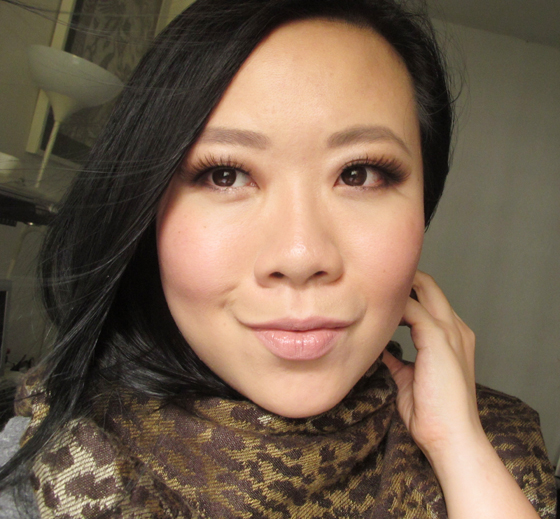 Hi hi!
I will try to do at least 3 different looks with the Lorac Pro Palette.  The first one is a dark smokey matte eyelook.  Mattes can be tricky to work with, so here, I build up each layer, and try to blend softly so I don't end up with patchy streaks.  The shadows are super smooth, and didn't have any fallout at all. 
On the rest of the face, I keep the cheeks and lips to a very pale pink, all the more to emphasize the matte brown smokey eyes.  I love love love mad  love this palette, and if you could, try to get it! 
For pictures and swatches of this palette, click on this entry here. 
For your information, I only used ONE brush to create this look, so I started with the lightest shade first. I used my new Hakuhodo brush, in J142.  It is a dense soft fluffy tapered brush.  It is amazing.  
I first applied the Lorac eyeshadow primer which comes with the palette.  Then I lightly brushed Nude on my brow bones.  This is followed by the Taupe shade, which I used on the crease and also to sort of outline how high I want the eyeshadow to go.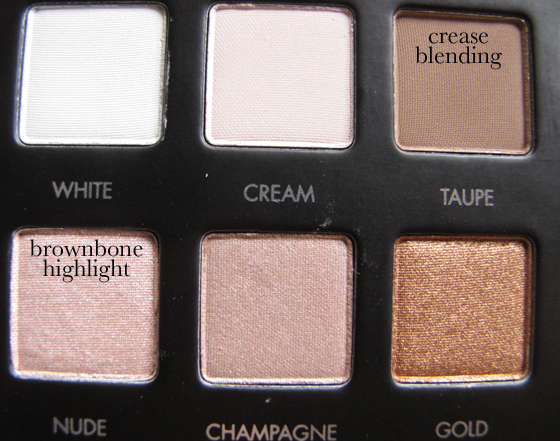 Then I intensified the color on the lids by using Sable.. a warm brown.. and closer to the lash line, I used Espresso.  I patted on Espresso... and with the same brush, the tapered tip, I used Black as a liner.. (Do note in the following pic, the colors are very washed out... the black is really a matte JET BLACK, and not brown as shown in the pic.. Espresso is a blacken coffee brown).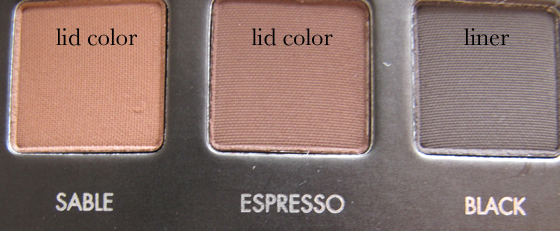 This is the completed look.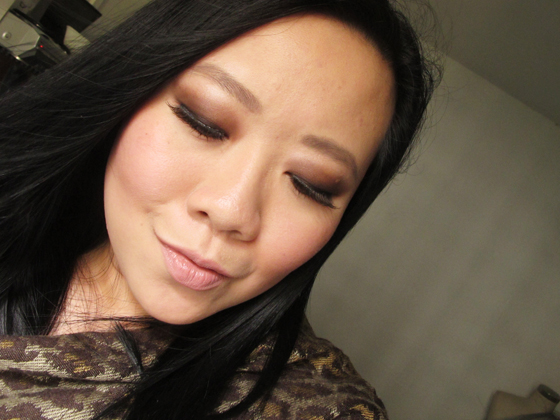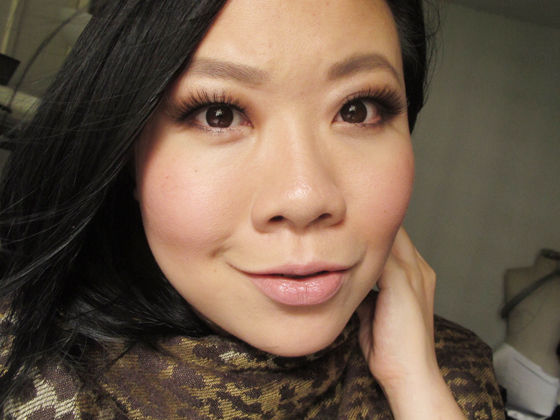 All products used: 
Base - YSL Touch Eclat foundation, Chanel Ultra Fine translucent loose powder
Cheeks - Dior Zenith, Dior Rosy Glow, Diorskin Nude Shimmer 
Lips - Makeup Store Redwood lipstick 
Eyes - LORAC Primer, LORAC Pro Palette 
Liner - Makeup Store Chocolate Cheesecake 
Lashes - Shu Uemura Farfarllina 
</p>
That's all, and thanks for reading!