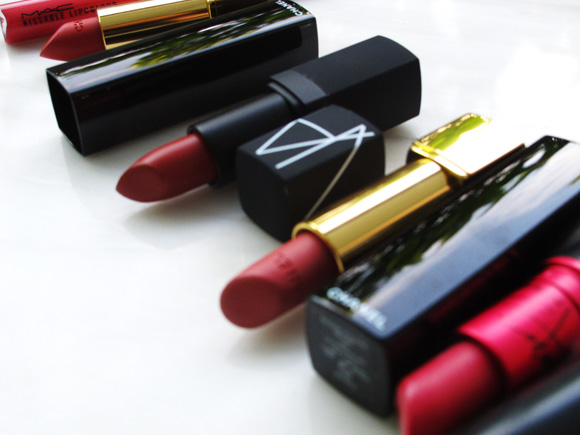 Quick comparisons of wearable red lipsticks in my stash.   By 'wearable' I mean red lipsticks that are rather sheer in texture, perhaps with some shine, and also reds with a tinge of coral, pinks or brown so red doesnt scream quite so brightly.
I think that NARS Joyous Red is a buildable wearable red.  If you swipe it 2 - 3 times across your lips, you do get quite an intense finish, but it doesn't scream BRIGHT red, due to the orangey brown undertones and the subtle gold glimmer.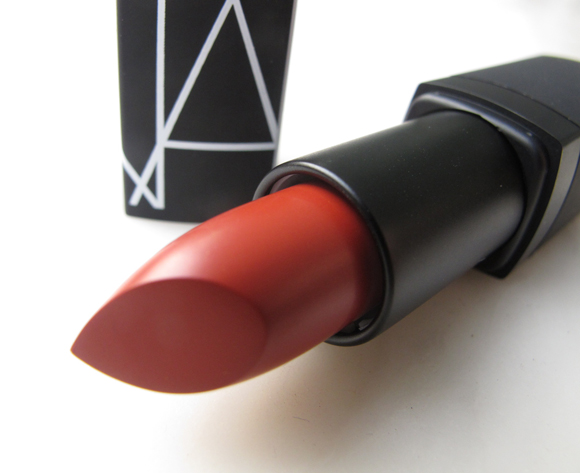 I pulled out a bunch of reds that I can think of... that falls into this 'wearable' red category (so that leaves out the intense rich reds like Illamasqua Sangers, Chanel Dragon, MAC Ruby Woo, etc etc) and so we have the following:
I am aware that the Chanel shades shown below aren't exactly red, I am including them because these lipsticks have very very SIMILAR texture and finish to the NARS Semi-Matte lipstick.  That soft velvety matte finish and feeling as it glides on your lips/ skin.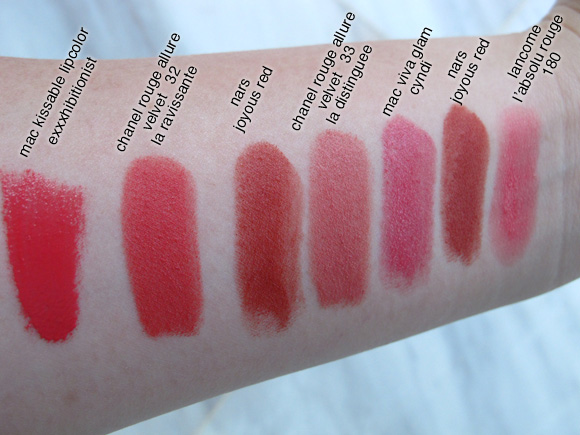 A sort of lame LOTD where I don't have much makeup on, and I just slapped on the lipstick on its own.
Pardon the messy wet hair.
Another LOTD where I had on full eye makeup and cheeks etc etc..
[picture taken at Zoukout 2011...hur hur]
Everyone must have a red lipstick (or many) in her stash!  Which is your favourite red lipstick?
Hope this has been helpful, thanks for looking.