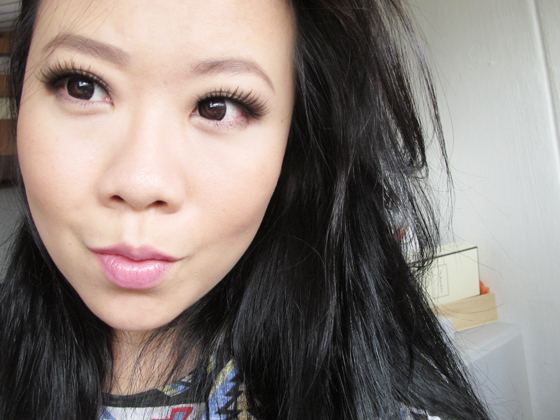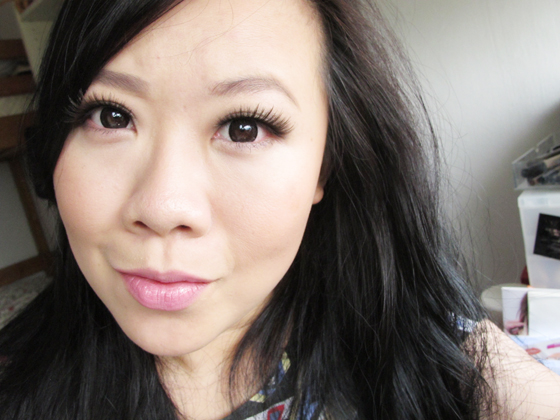 Hi hi!
This is my go-to instant glam eye look.  Lots of black, and lots of lashes.  And I have lots of variations of this black smokey eyes.  I find that it flatters me easily without having to reach for too many colors on my eyes.  I also think this is the lazy girl's version of a complicated looking smokey eyes.  All you need is that pot of a gorgeous multi-shimmer black based eyeshadow.  
This look features the GA ETK #24, also known as Smokey Copper.  I just use this and blend it all over my lids, resulting in a quite a dramatic black eye.  I also used Shu Uemura's Farfallina lashes to match the dramatic black eyes.  (Dramatic by my standards anyway).  
Rest of the face, as you know... is kept as clean and simple as possible.  I personally prefer a light colored lipstick, as opposed to a 'NUDE' lipstick, which I personally find unflattering, and too cliched. And anyway, lips with some color look healthier. 
Just a recap of #24 Smokey Copper (link here for my GA ETK overview)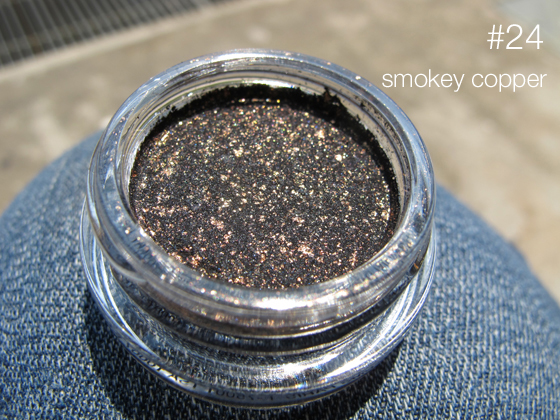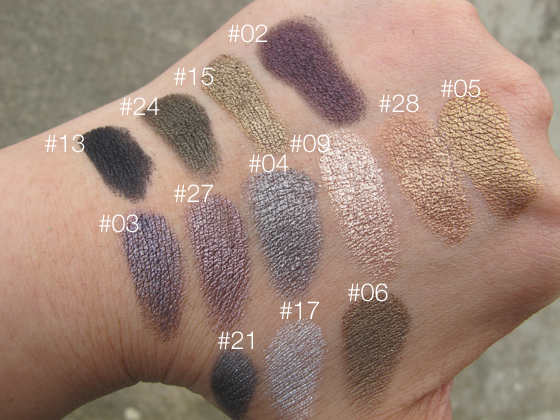 You can see there are some sparkles of golden goodness there. I didn't use a browbone highlight. 
On the rest of my face, I used 
GA Maestro fusion makeup ( I did not set the foundation )
GA Sheer Blush No 5
GA Lipstick in No 508
Shu Uemura Farfallina lashes
NARS Larger than Life Via Veneto 
Clinique Lower Lash mascara 
Lens Blincon BB Color-Choco (14.5mm diameter)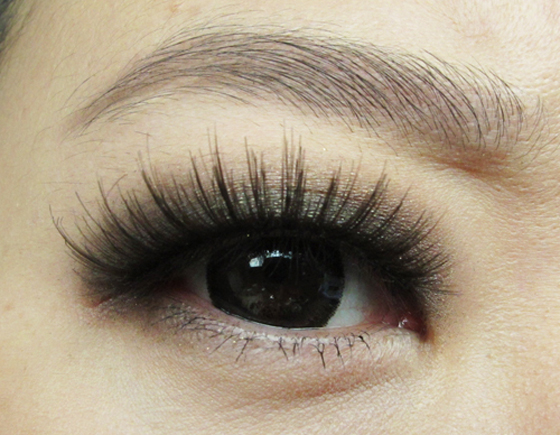 Hope this is helpful, and do let me know what's your fave instant party ready look in the comments below!
Thanks for reading!