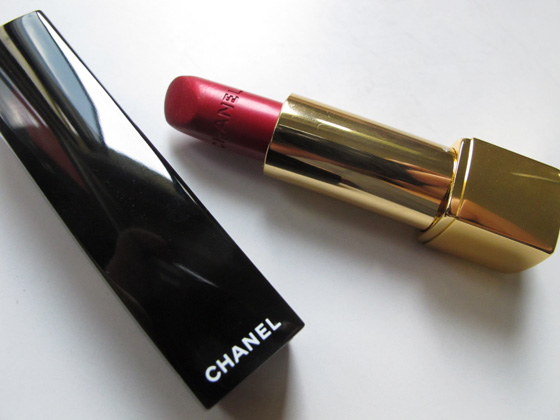 When my gf gave me her Chanel Rouge Byzantin, I was super excited to give it a try.  And it is actually a very wearable fuschia red, that contains the finest red micro-shimmer.  Rouge Byzantine was released as part of Chanel Byzance Collection in 2011.  It is very pigmented, and easy to wear.  I swiped it across my lips twice, and it gave the most perfect opaque color.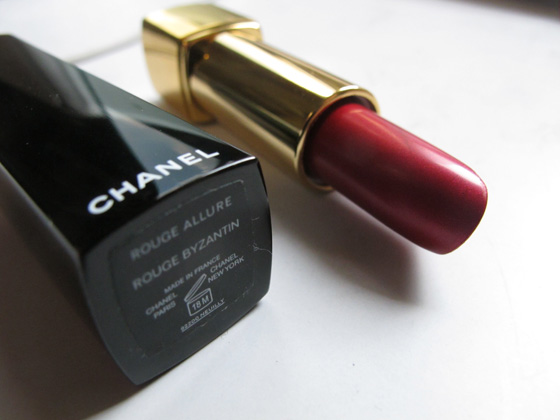 Here are swatches on my hands and lips

And the whole look.  I kept the rest of the face very simple but defined.  I think it seems to bring out the cooler undertones in my skin, which seems perfect for fall, IF we have a fall season here. Le sigh.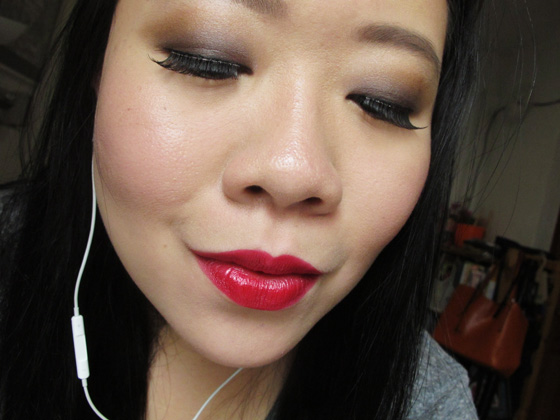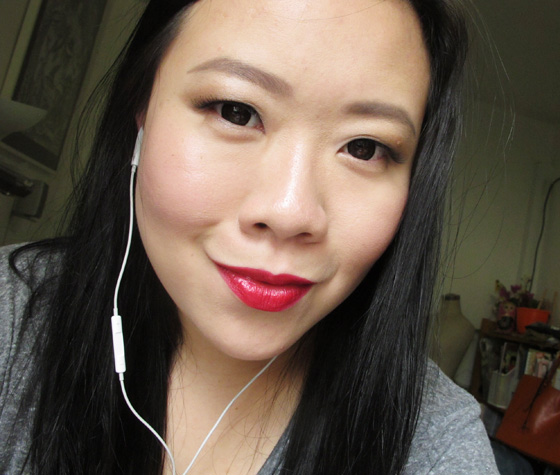 Love love love this latest red lipstick in my stash!
I think I need to wear red more often! 
That's all, and thanks for reading. :)