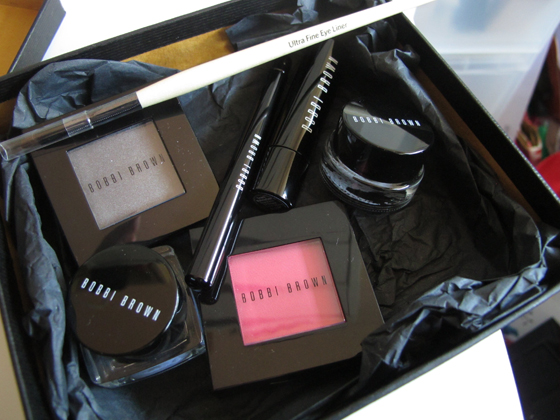 Hi hi!
A couple of weeks ago, I had the chance to attend Bobbi Brown's Pretty & Powerful media presentation, and I was given this 'Bold' makeup kit (after completing a survey to ascertain my 'style' - it was a tie between classic and bold - so I went for the latter). </p>
The kit contains the following items 
1. Eyeshadow in Gunmetal 
2. Blush in Apricot (LOVES)
3. Matte Lip Color in Red Carpet (gorgeous RED)
4. Long Wear Cream Shadow in Platinum
5. Gel Liner in Black Ink
6. Lip brush
7. Liner brush 
Of these items, I highly recommend the red lipstick and the black gel liner.  Oh, and the blush too!   :)  Heheh.
<strong>Here are the swatches: 
</strong>Gunmetal eyeshadow is a very soft and extremely pigmented charcoal grey eyeshadow.  I love the finish and the smooth texture of the eyeshadow.  
Apricot (the name is quite misleading) is a fresh and bright pop of pink.  This is pretty pigmented, I would advise using a light hand.  It is beautiful. 
<p>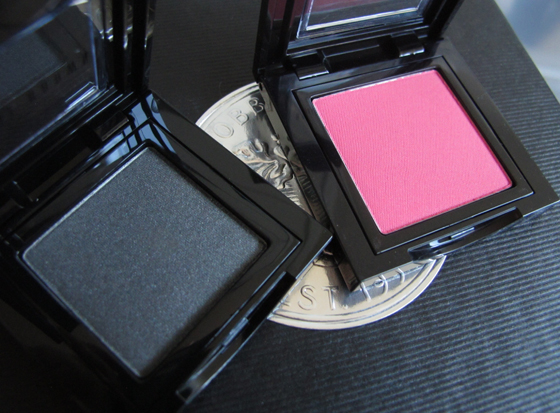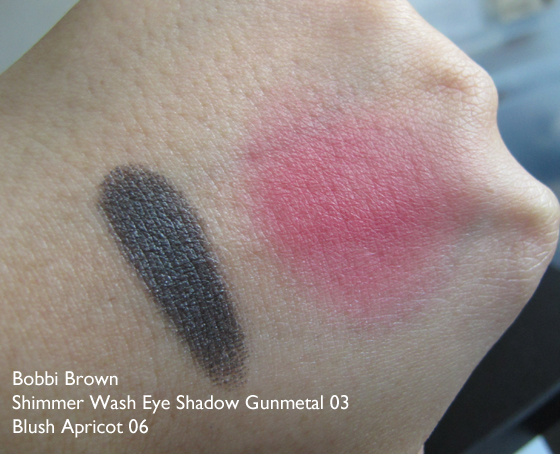 This is the latest of Bobbi Brown lipsticks, the long wear matte lip colors - and this shade is both classic and elegant.  I love the true rich red, and I think it would suit everyone.   The texture is very creamy and rich and it is a more of semi-matte finish.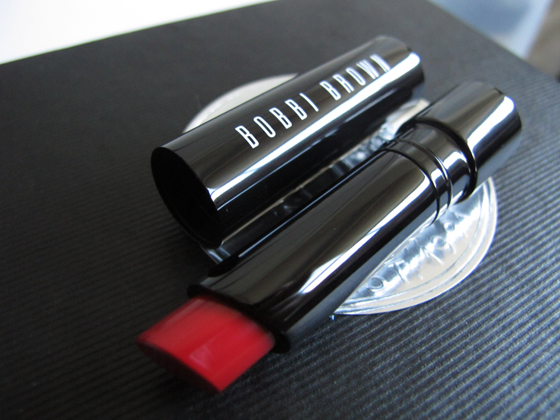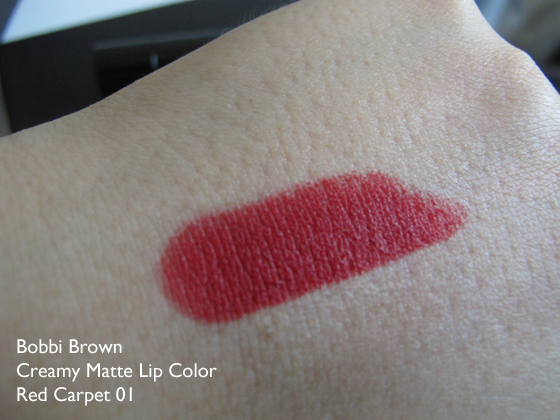 We have two pots here - the black in gel liner needs no introduction.  The platinum long wear cream shadow is quite metallic and shimmery, and I have used it on the centre of my lids over Gunmetal eyeshadow.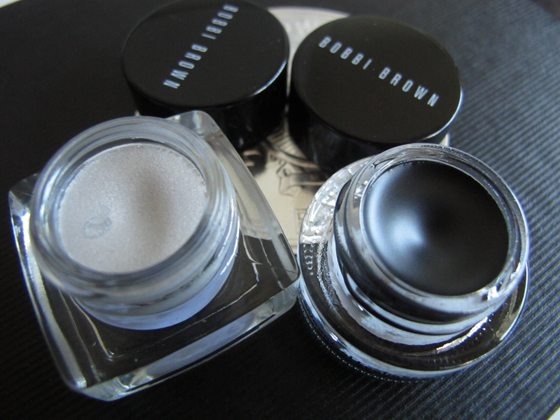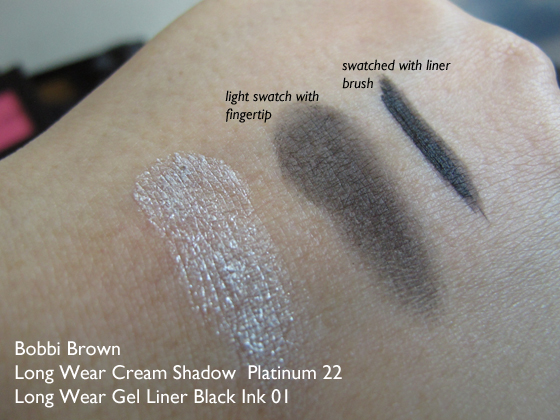 Lip swatches: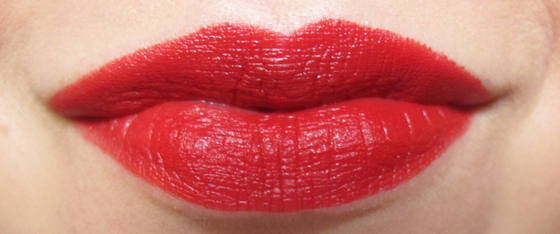 Close up of Eyelook: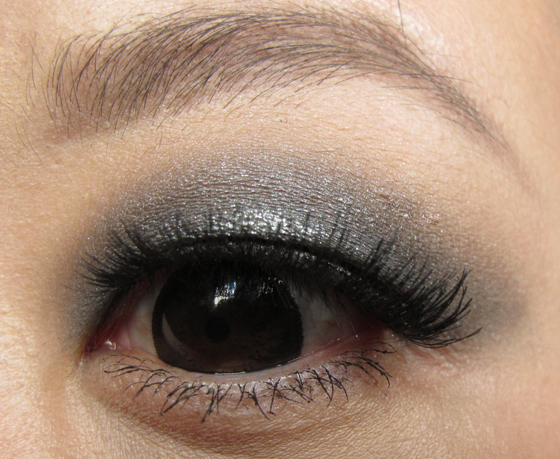 All products used: 

* everything Bobbi Brown unless stated otherwise
Face - BB Cream (light), Long Wear Even finish foundation (Warm Porcelain 0.5), set with Lancome Dual Finish powder
Concealer - cle de peau concealer 
Eyes - NARS Primer, Gunmetal eyeshadow swept all over the lids, Platinum Long Wear Cream Shadow
Liner - Gel Liner Black Ink 01 
Lips - Creamy Matte Lip Color 01 Red Carpet 
Cheeks - Apricot 06, Shimmerbrick Rose Gold 
Lashes - two pairs of Ardel 120 layered
The completed look -<strong>
Evonnz</strong> also did a look featuring the same products - click to see her LOTD!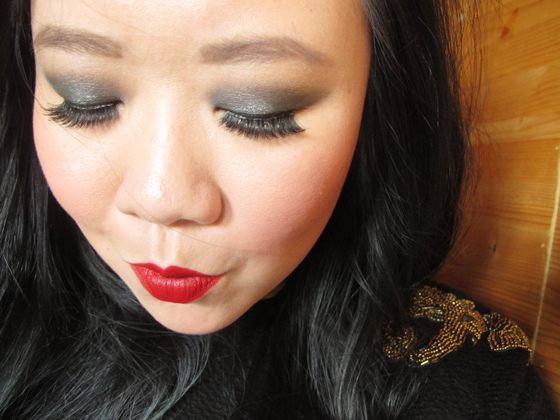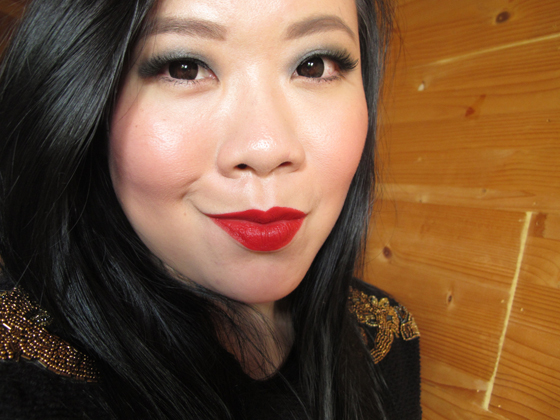 That's all, and hope you enjoyed this entry.  Thank you for reading!