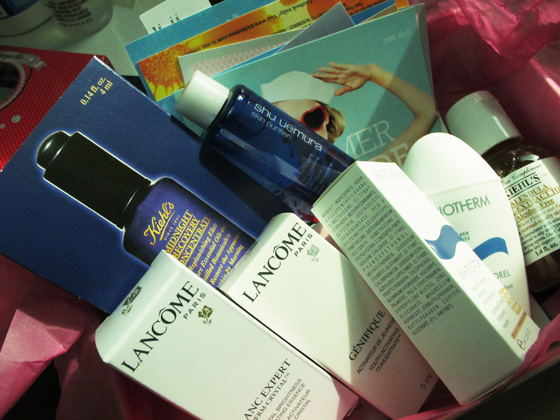 I think this is my fave Bellabox by far - it is literally packed to the brim with not the usual 5, but 8 goodies that you can try out for a period of time (not those one time use type of samples).  And trust me, these are good stuff, because I have used and reviewed several of the items inside previously...and also currently reviewing a couple of them.  Amazing amazing goodies.  When I posted the June Bellabox on my instagram, my cousin and sister decided that they are going to subscribe!
Let's take a quick rundown of what's inside:
KIEHL'S CALENDULA HERBAL-EXTRACT TONER
made with real Marigold whole flowers and still to this day, hand-picked and placed in each bottle by hand, the Calendula tone remains a customer favourite 5 decades since it was first formulated.  125ml for $54, 250ml for $78 and 500ml for $110 at Kiehl's outlets
KIEHL'S MIDNIGHT RECOVERY CONCENTRATE
award-winning, 99.8% naturally derived botanical elixir was formulated to biologically replicate skin's natural lipids for optimal skin repair during the night, so you wake up to healthier and younger-looking skin.  30ml for $90 at Kiehl's outlets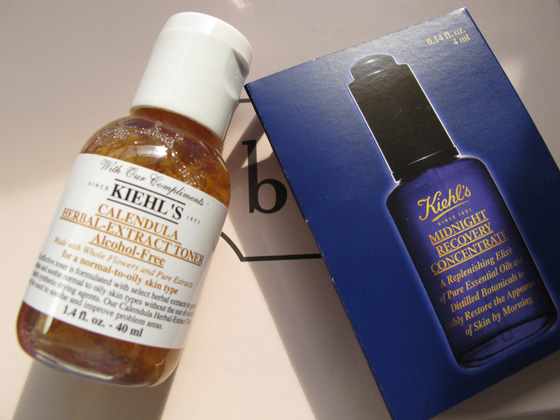 LANCOME GENEFIQUE YOUTH ACTIVATOR [This is one half of my HOLY GRAIL serum LOVES this!]
Genifique is the first Lancome skincare that revives genes' activitiy and stimulates the production of youth proteins.  It is now clinically proven that the more you use Genifique, the better the results.  All it takes is 7 days to see the results.  30ml for $130, 50ml for $170, 75ml for $210 at Lancome counters
LANCOME BLANC EXPERT DERM-CRYSTAL 
empowered with Dermactyl complex, dermal cells are stimulated to product bright new collagen, preventing darkening and reducing melanin production.  Skin is more translucent, luminous and brighter from within.  30ml for $175 at Lancome counters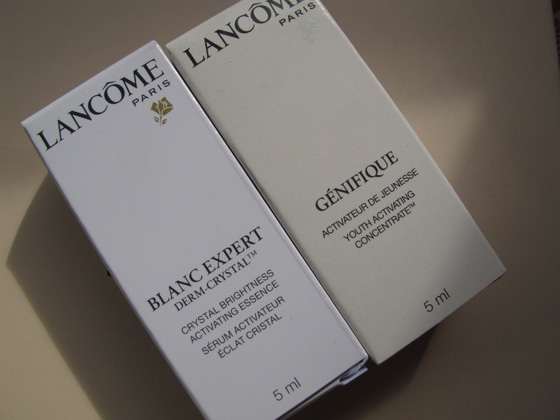 BIOTHERM WHITE D-TOX BB CREAM
this BB cream gives you 24-hour coverage, unified skintone, maintains hydration all day long and lets the natural pink undertones of the skin shine.  With repeated use, dark spots fade and skin simply radiates. Suitable for all skin tones. 30ml for $70 at Biotherm counters.
BIOTHERM LAIT CORPOREL BODY MOISTURIZER 
achieve soft, supple skin with high quality ingredients that prevent dryness and hydrate your skin.  Glycerin, olive oil, vitamin E and Pure Thermal Plankton combine for outstanding results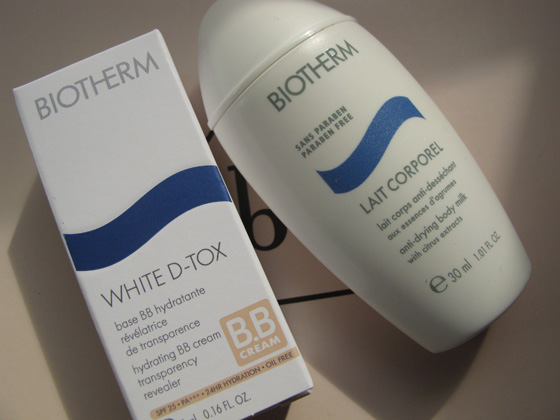 RALPH LAUREN ROMANCE
a timeless interpretation of the classic love story; Romance embodies the pure and refined feelings of a woman in love.  50ml for $116, and 100ml for $149 from Ralph Lauren fragrance counters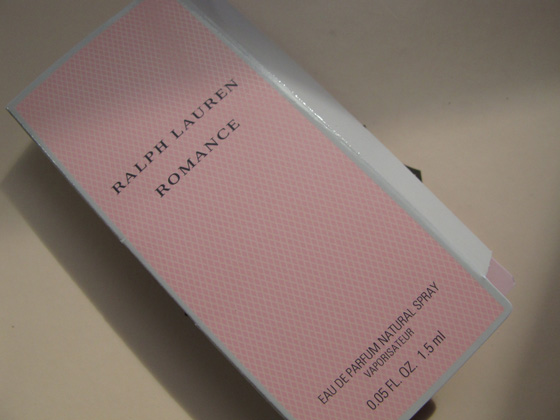 SHU UEMURA WHITE EFFICIENT GENTLE CLEANSING OIL 
new cult, best seller, wash away dullness.  Contains natural mito-white complex and vitamin C to help prevent the accumulation of melanin deep within.  Use daily for clear and translucent skin.  150ml for $58, 450ml for $155 at Shu Uemura counters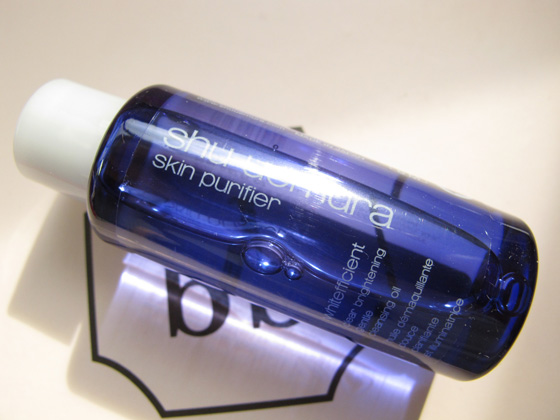 No Bellabox is complete without the stack of vouchers that are packed along with the goodies: 
10% purchase of the Biotherm White D-tox hydrating BB cream or Lait Corporel Anti-Drying Body Milk (valid at Taka) valid til end June 2012
10% off Shu Uemura cleansing oils and US unver base mousse (valid at the ION store) valid til end July 2012 
Kiehl's flyer, present to enjoy 3 samples upon skincare consultation, and with any purchase, a complimentary travel-size product most appropriate for you is given
Lancome Bellabox exclusive flyer - a Blanc Expert Spot Eraser 10ml (worth $55) is yours with every Derm-Crystal purchase 
Lancome Bellabox exclusive flyer - complement your routine with a Hydrazen 3pc Gift (worth $53) with any Lancome purchase 
Ralph Lauren Romance Bellabox exclusive flyer - receive a complimentary Romance 50ml shower gel with $100 purchase of Ralph Lauren fragrances (redeemable at selected counters)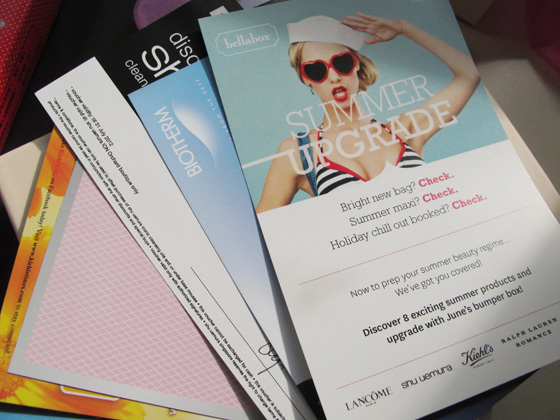 To sign up for Bellabox visit www.bellabox.sg
Bellabox Facebook http://www.facebook.com/BellaBoxSG
Hope this has been useful, and if you haven't checked out Bellabox yet, now is the best time to do so! 
Thanks for reading! 
June BellaBox was given to me for consideration.