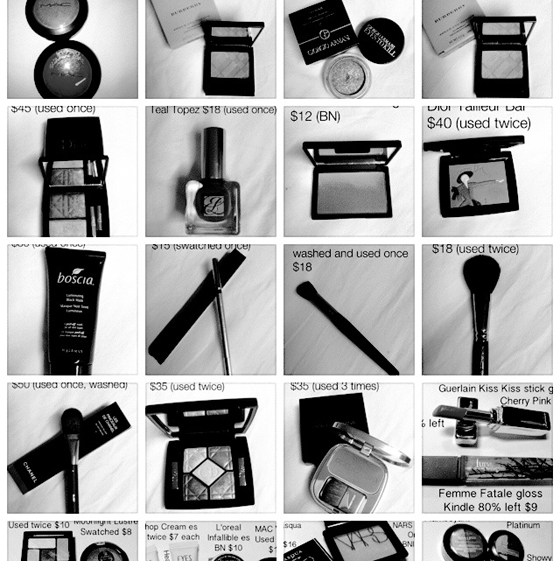 July's blogsale is going to be massive!!!  Combining the stash of 4 girls, everything is hardly used or brand new.
I will be posting the actual entry separately Saturday night (9pm), or Sunday morning (9am), trying to get a slew of blog entries up in the meantime, and I will keep the blog sale entry right on top.  
If you have been eyeing some Dior, MAC, Chanel, Sleek makeup, Loreal, Urban Decay.... stay tuned. 
(Blog sale is open for all buyers residing in Singapore. Payment by ATM transfers or IB.  Registered postage highly recommended for items above $40. We are not responsible for any loss of items if normal postage is chosen. )