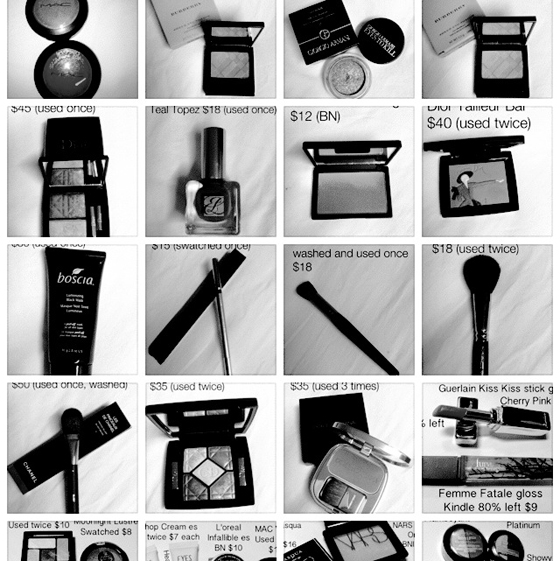 Please read the following terms & conditions before you make your purchase:
All prices quoted is final, and only open to buyers residing in Singapore. 

Prices include normal postage.

Payment must be made within 24 hours after I contact you via email.  

Payment must be made via IB or ATM transfer.  If you are doing inter-bank transfer, please inform me, I will wait for the payment to get through. 

We are not responsible for loss of mail if normal postage is chosen. 

Add $2.40 to the whole purchase for registered postage.  This is strongly recommended if your whole purchase is more than $40. 

Do note that there are four sellers here.  Your package might come separately if you are getting several items throughout the blogsale.  Hence please be patient and wait at least a week before asking me if your items have been mailed out. 

Enter your comment in the format below:
Name/ Email: 
Item(s) I want:
Total price:
Normal/Registered postage: 
I will usually contact buyers within a few hours.  Check your spam/ junk folder if you don't hear from me. 
Happy Shopping!
ZOYA pinta, savita, marley SOLD
Color Club Alias, high society SOLD
CG Westside Warrior SOLD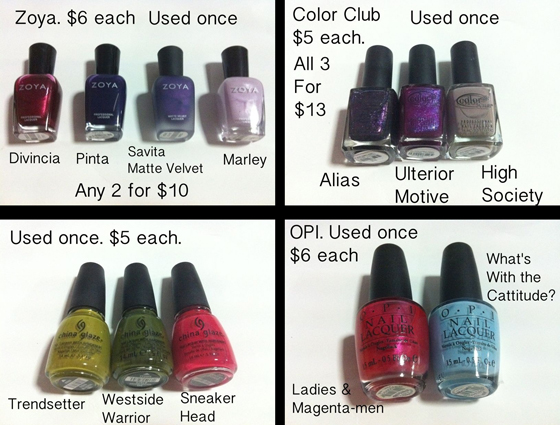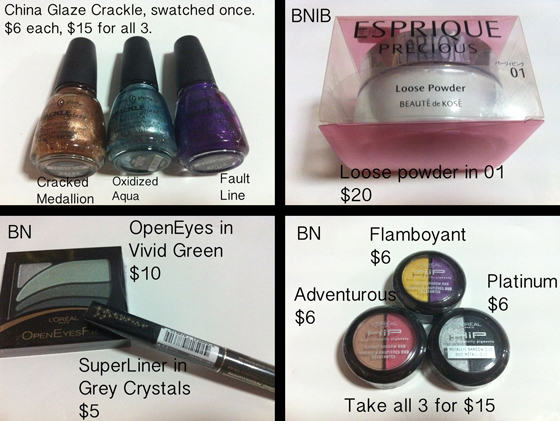 Guerlain Gloss SOLD
Loreal Infailliable SOLD
NARS Super Orgasm SOLD
Katie SOLD
Warm Sunset SOLD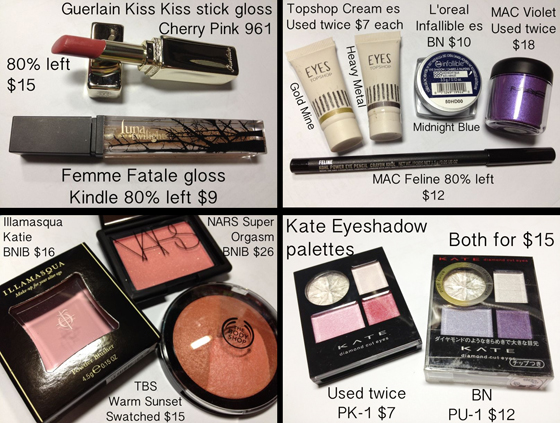 BOTH China Glaze SOLD
Both OPI SOLD
LA Girls Eutopia SOLD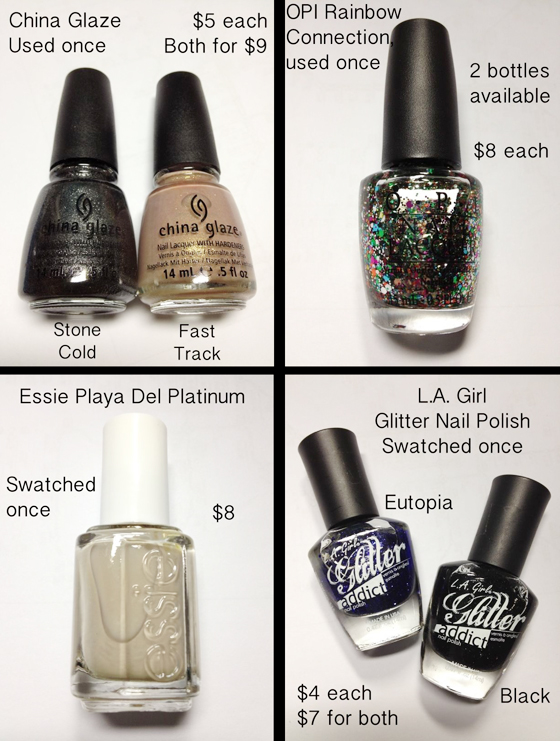 Two-Faced Bronzer SOLD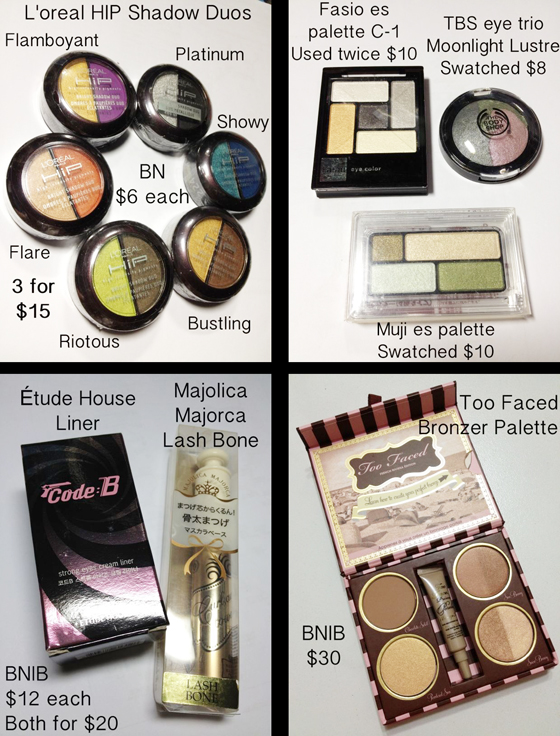 EYe Putti SOLD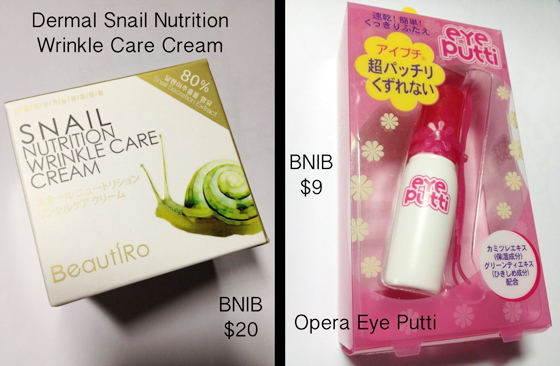 Z PALETTE SOLD
OPI HOLIDAY GLOW SOLD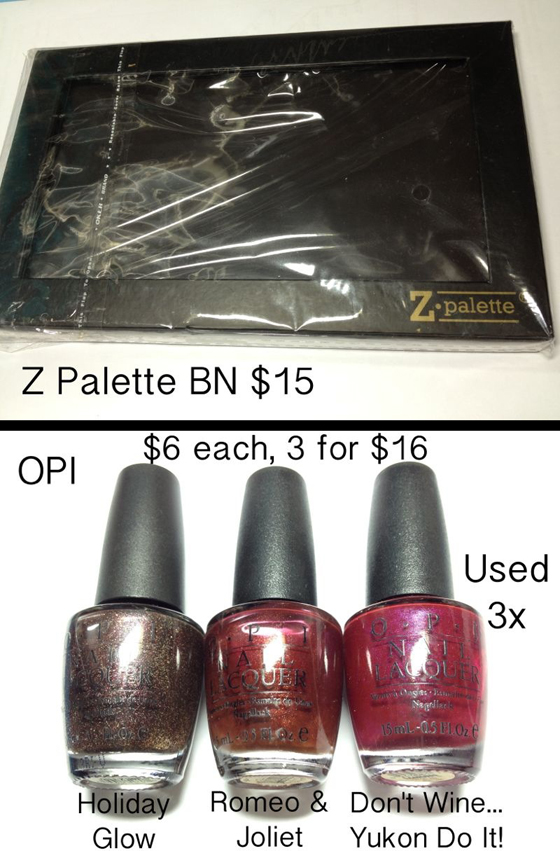 Jemma Kidd SOLD
MAC 129 SOLD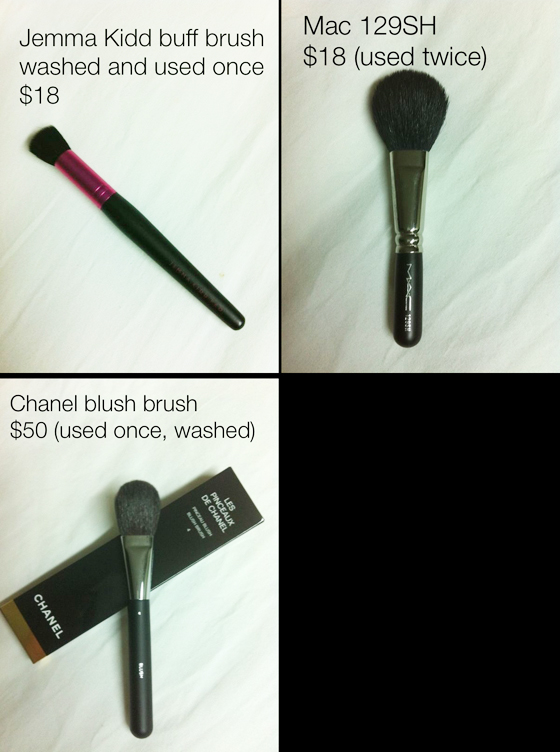 Chanel Sillage SOLD
Burberry Tea Rose SOLD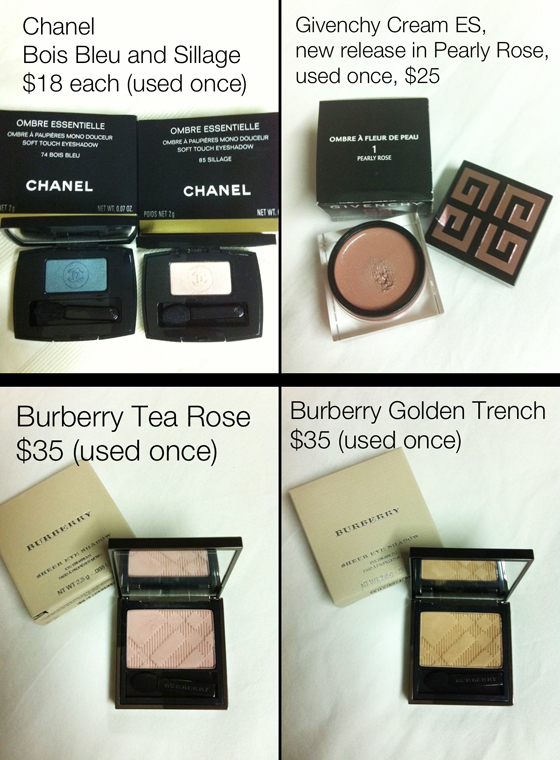 MAC TEMPTING SOLD
MAC Virgin Isle SOLD
MAC Sweet & Sour SOLD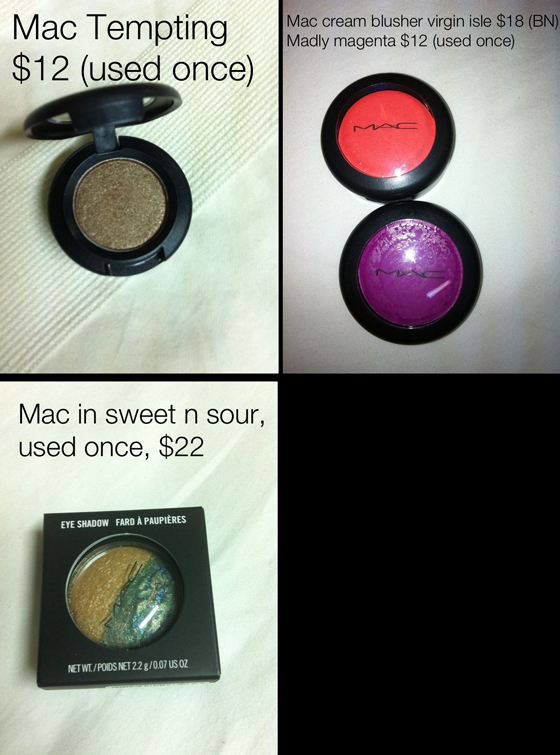 BM Scenic SOLD
UD Palette SOLD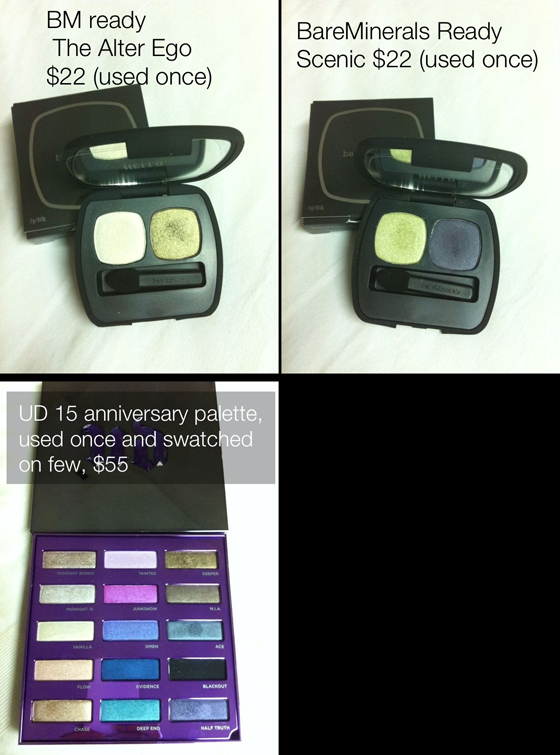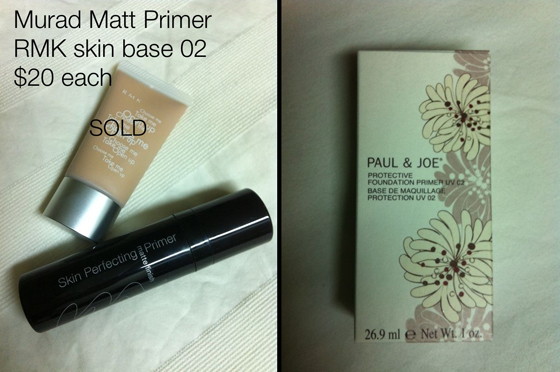 Sleek SOLD
The Balm SOLD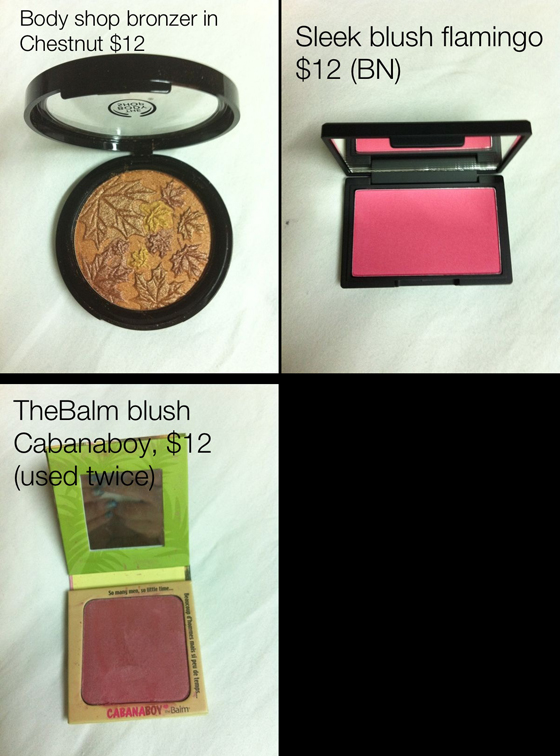 VS Glitterati SOLD
VS Captivated SOLD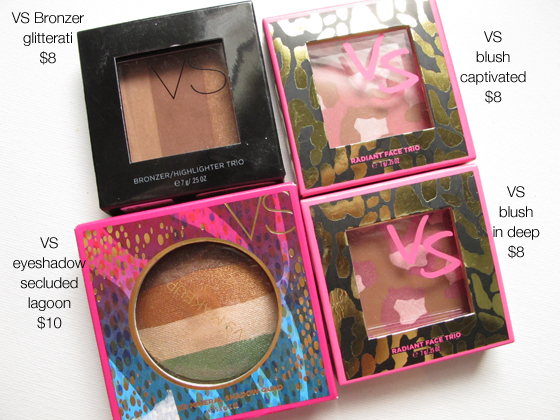 Benefit SOLD
ZA foundie SOLD