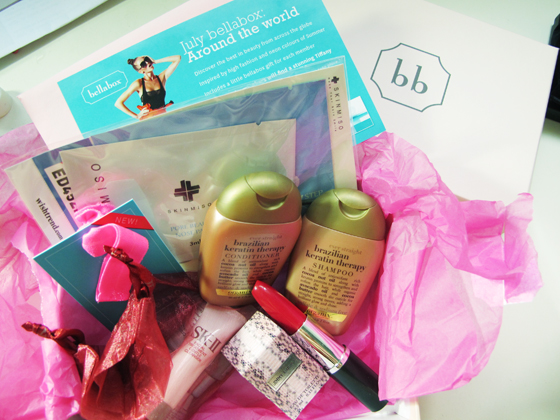 Hi!
It's time for Bellabox again, and July's box is a selection of beauty products from across the globe.  There is also a little bit of neon, and a little gift (which you can see, that lipstick which is actually a pen).  3 lucky subscribers will actually stand to receive a T&Co. gift inside their box.  I was so impressed with June's box, so I am very curious to see what this month's box brings. 
There is a slight change in BB's delivery system - they have switched from Singpost to a courier service - my box came on a Sunday, and I must have been napping at home (and I was definitely at home), for I wasn't aware that the delivery had arrived, and I only found the delivery slip at my door on Monday morning.  I quickly called for a re-delivery, and my box came on Monday evening.  So that was all quite efficient, in my experience at least.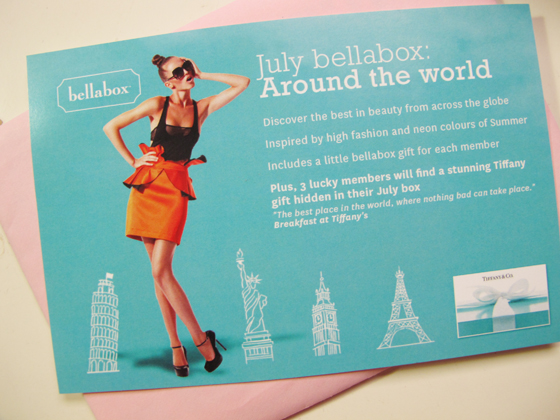 Let's take a look at what's inside the box:
(I think some subcribers should be receiving the L'egere Healthy Facial Treatment Skin Conditioner, and the Platinum Hologram Illuminating Hydro Cream Base - but I got this pair of Organix shampoo & conditioner)
Organix Brazilian Keratin Therapy Shampoo and Conditioner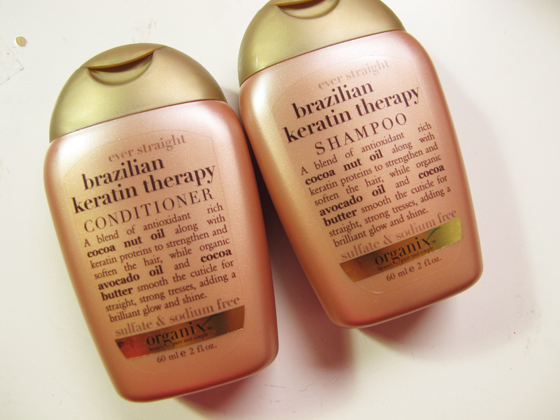 LONDON - Jimmy Choo Fragrance 
A floral fruity combination of green top notes with tea rose, exotic Tiger Orchid, and Cedarwood.  The EDP is more sensual adding sweet Italian Orange and Indonesian Patchouli to this elixir.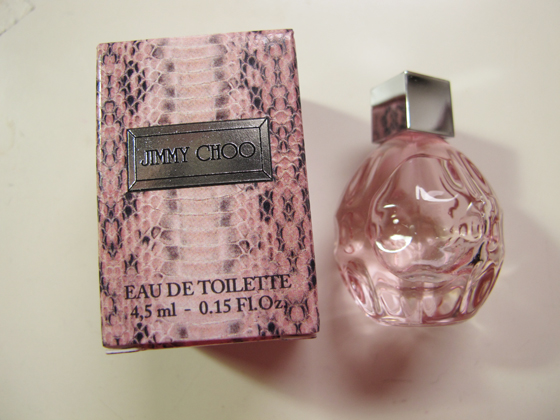 CALIFORNIA - Twistbands 
I like the Twistbands - picked a couple up myself in the BB afterwork gathering - I do find them to be gentle on my hair, and yet it doesn't look too shabby.  A set of 3 goes for $6.50.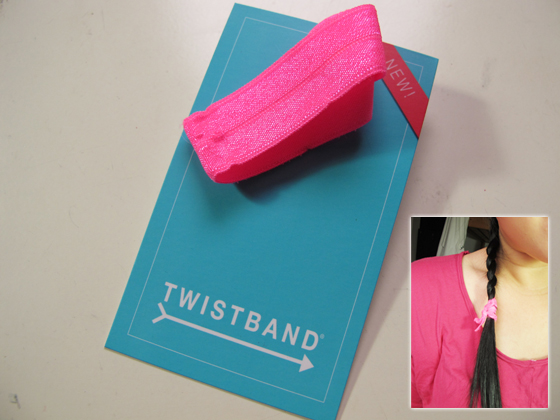 JAPAN - SK-II 
For more than 30 years, SK-II has brought many women new, breakthrough technology and product innovation that have been widely acclaimed in Asia and around the world. This is a sampler set consisting of:
Facial treatment gentle cleanser 
Cellumination Mask-in Lotion
Facial Treatment Essence 
Cellumination Deep Surge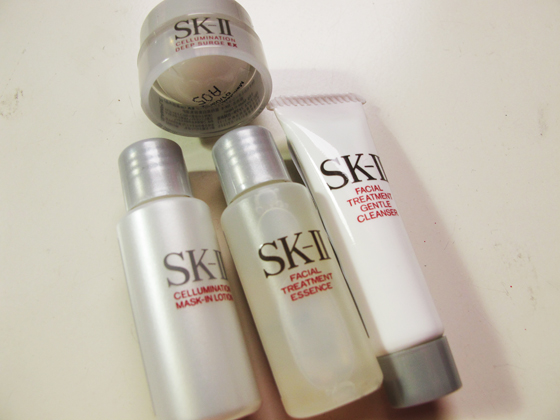 KOREA - Skinmiso Pore Beauty Nose Pack
This mask will help you get rid of black and whiteheads in the comfort of your own home.  With a simple 3 step process you can reveal perfect skin and help ensure it stays that way.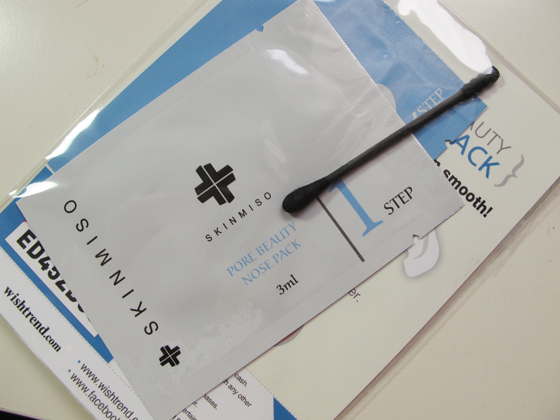 BONUS - Bellabox Lipstick Pen 
I love this!!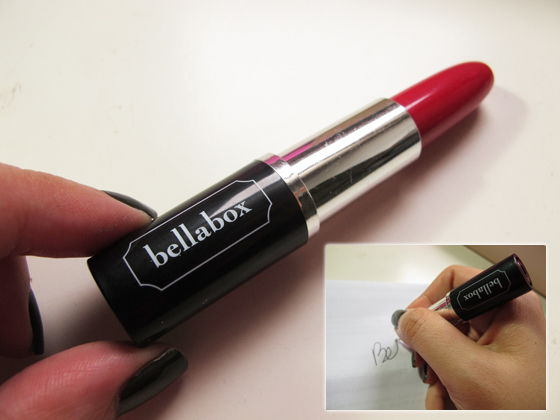 And the vouchers and information sheets: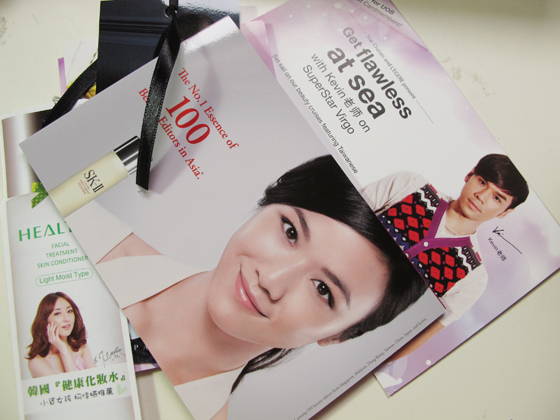 July's box offers everything a little bit of everything in terms of skincare, it is not of the same bumper quality, but I think the T&Co. surprise got everyone quite excited, and looking forward to this month's delivery.  Among this set of products, I am most curious to try out the shampoo and conditioner...cos there's so much rave online about the whole Keratin/ Brazilian blowout treatment... hoping the hairproducts would keep my locks sleek and healthy too. 
The Bellabox team also enclosed this picture of us goofing about at the afterwork event a couple of weeks ago - which is really thoughtful:
For more information about Bellabox, click on the following
They recently got on Instagram too, follow them @bellabox_sg 
 I hope this has been helpful, and thank you for reading.