Hello! 
Earlier this week, I had the chance to meet up with Zalora's marketing team, and learn more about Zalora.Sg, which is Singapore's newest and largest online fashion destination.  Zalora debutted in Feb 2012, and offers products across all categories for both men and women.  I learned about this latest online shopping destination, and also got to play around with products from some of the exclusive beauty brands that are available at Zalora.sg.  
The site, if you are already not familiar with it, is very clean, and easy to navigate.  You can browse products via various catagories (type, price point, brands, promotions etc).  I like that being a locally based site means shipping is FREE, and you have the option of paying cash on delivery when your order arrives within 1 or 2 days. 
With its ever-expanding portfolio of over 300 international and local fashion brands, Zalora's venture into beauty with a well-curated range of beauty products from exclusive cult brands to scientifically innovative, high-end beauty products, marks its vision to revolutionise Singapore's online retail landscape as the island's one-stop fashion and beauty trove. 
Some exclusive brands which you can only find at Zalora.sg:
Black Chicken Remedies, Gorgeous Cosmetics, to High-Tech Cosmetics.... 
Gorgeous Cosmetics 
Gorgeous Cosmetics is helmed by award-winning makeup artist and hairdresser, David McConnell, and is backed by over 10 years of research and development to meticulously engineer a full premium cosmetic range.  Formerly the best-kept secret of Australia's most popular makeup artist, celebrities and beauty queens, Gorgeous Cosmetics is now gaining a wider following for its well-reviewed product range.  Some of its most popular products include the Base Perfect Liquid Foundation, which contains light-diffusing pigments and special silicones to deliver that flawless finish, and their revolutionary iINK Liquid Eye Pencil, which glides like gel and sets to a smudge proof, intense color for a dramatic look. 
and also brands which we can find in stores and other local online retailers such as:
Becca Cosmetics, MOR Cosmetics, Nail Rock, China Glaze, Essie and Paper Self
I couldn't help but took pictures of some of the Gorgeous Cosmetics palettes and blushes, the quality is pretty amazing, the foundations I tried felt extremely soft and velvety.  I checked the prices at the site, they are really reasonable (in the MAC range or slightly lower), and there is special 10% discount code for you, if you are going to buy anything from the store. 
Here are some pictures [taken with my iphone]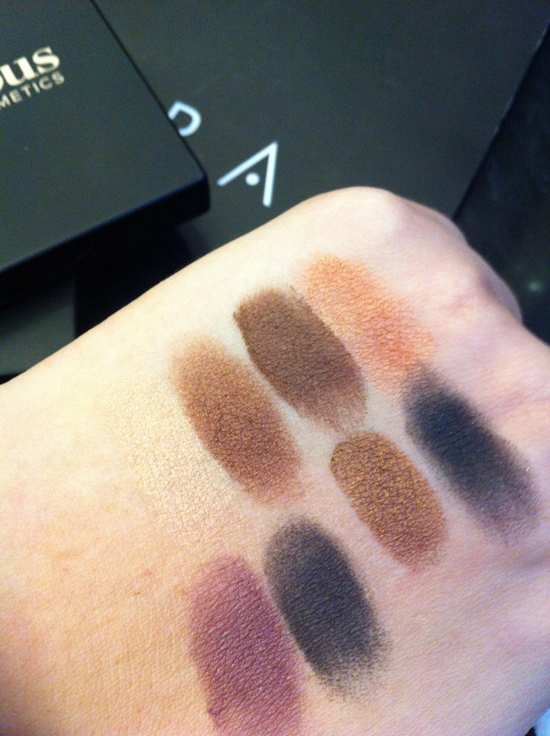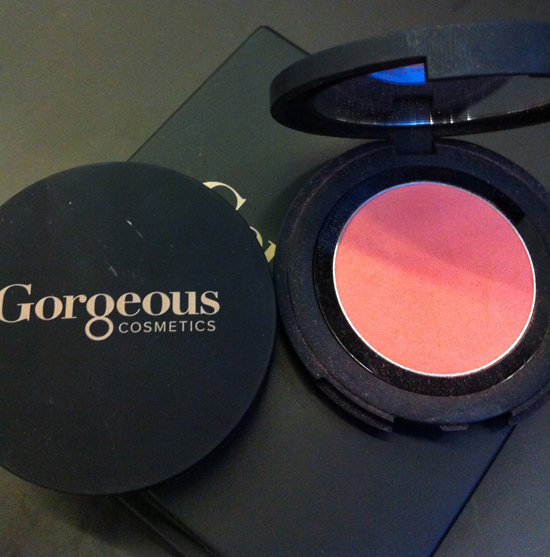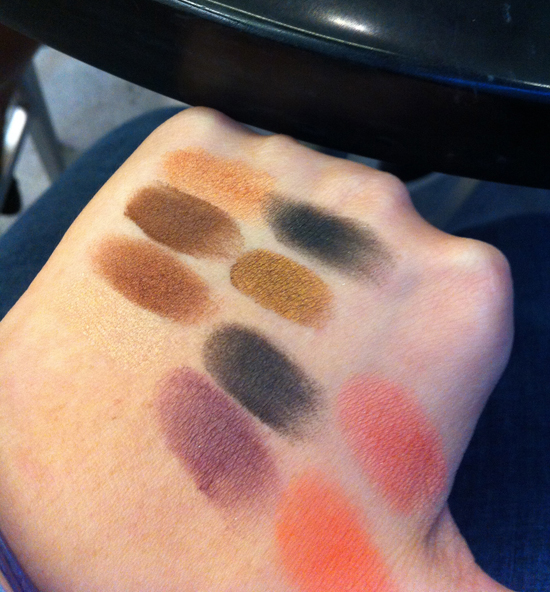 I think in the past 2 years alone, we have benefitted from the sheer variety and choices of shopping locations (both physically and virtually) brands that were previously elusive to us, are now readily available.  And that's a good thing, if you are constantly on the lookout for new brands, cult brands, or simply sick of what the department stores have to offer.   
I also have on hand a few products which were provided to me for consideration, which I will showcase them in a later entry.  
I do want to share with you the discount code asap, so you can go over and start shopping immediately. 
10% discount, valid till 10 July
(not valid on discounted items)
Get shopping now! Click click!
I hope this sharing has been helpful, and thank you for reading!