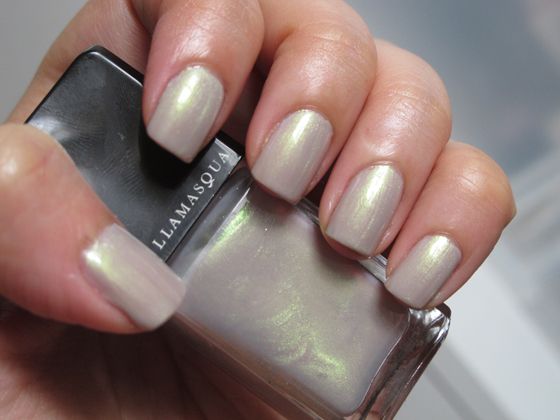 Hi hi!
This is
Illamasqua's Hemlock
- described
on the site
as "pale opal green iridescent" - and that's a very accurate description.  A word of warning though - it is a sheer formula.  In these pictures, I painted 2 coats over OPI Skull & Glossbones. </p> <p>
It has a pale base, rather off white, and the opal green is really interesting.  There is also a hint of a pink and grey sheen to this shade.  
Even though it is sheer, the consistency is rich and creamy.  I love it. 
A few more pictures: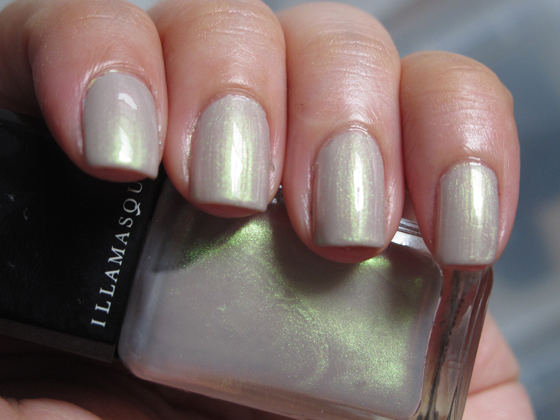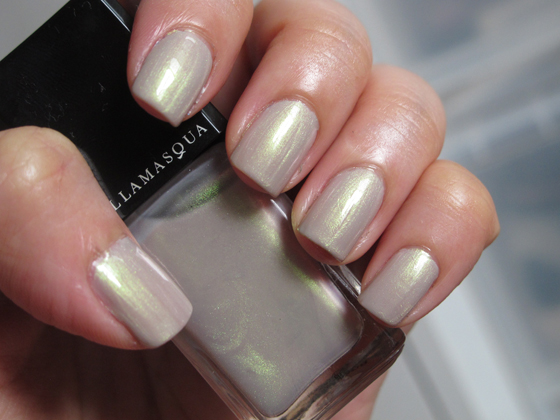 and one more taken with my iphone5 cos I thought the green opal goodness isn't showing up enough - in real life, the green sheen is more obvious. 

Love illamasqua polishes! 
That's all, and thanks for looking!