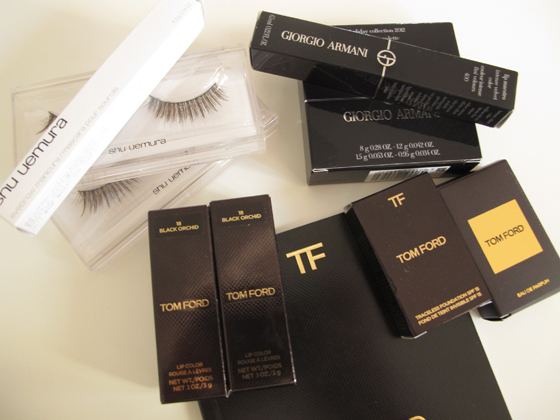 One of my fave beauty shopping places in HK are the Lane Crawford stores (located at IFC mall, Times Square and Harbour City).  Here's a quick update on what I bought the last few days.  (not all mine, a couple are gifts etc). 
I stocked up on my fave Shu Uemura Farfarllina lashes (SGD$20 a pair here, compared to at least SGD$40 in Singapore).   Bought 2 pairs for myself.  These lashes are made beautifully and lasts for years.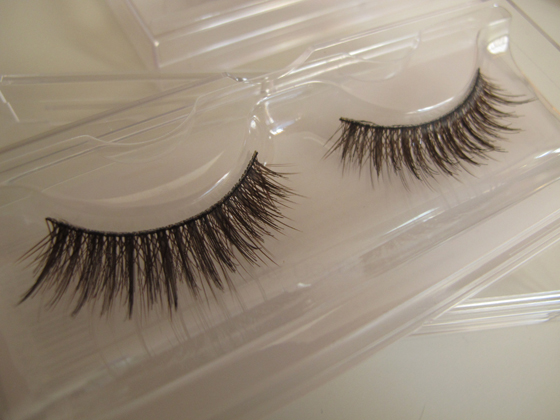 I also bought the Shu Uemura brow fix (Ash Brown) which matches my brow pencil in 09 Seal Brown.  Love love love this!   I think I might buy a backup..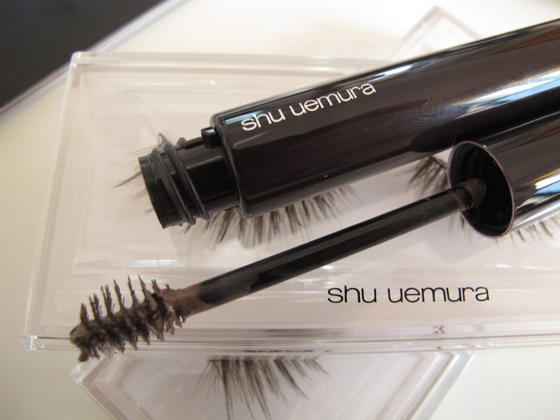 At Giorgio Armani, I bought the new Lip Maestro in 400 - click here for Temptalia's swatch and comparison to her HG red lippy, Chanel Rouge Allure Lacque in Dragon.  I swatched all the shades in this entry here.
 HKD260.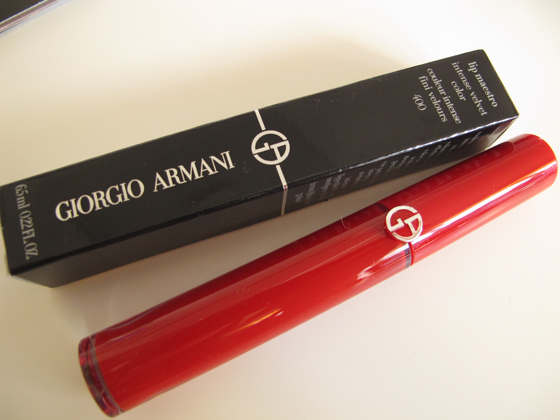 I had really wanted 402, so I had the BA let me wear it on my lips anyway.  Definitely getting this when SG launches. 
402 is a super bright and yet wearable red.  </p>
This is very lightly applied. 
<p>


Helped my friend to purchase the GA Holiday Palette 01 since the collection is not launched in SG at all.  The face powder is really beautiful, and comes with a glittery overspray.  This is HKD650.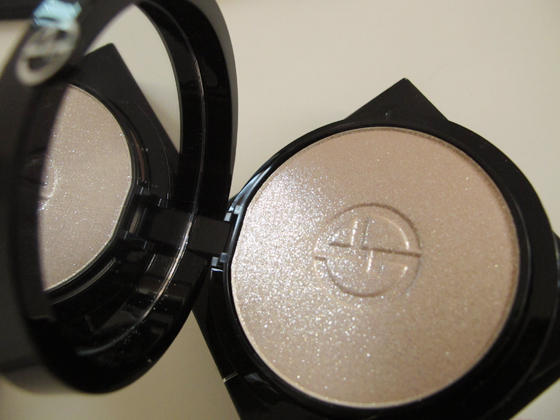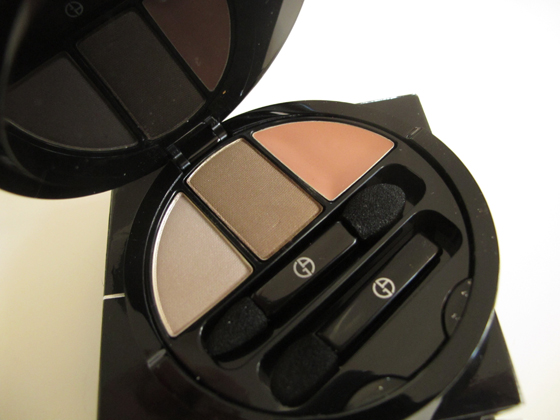 Swatches I did while at the GA store. </p>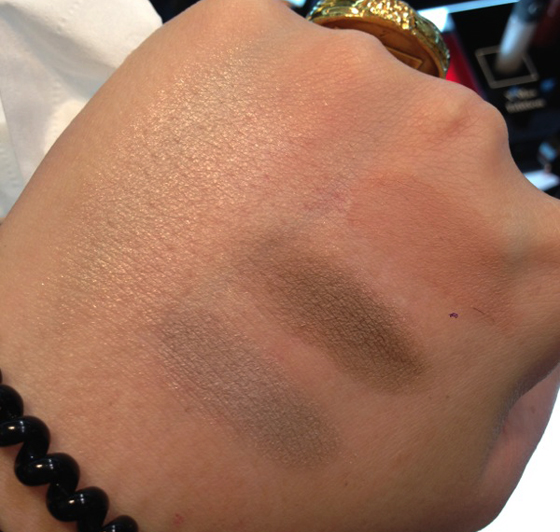 Then we went to Lane Crawford at Times Square, and spent more time at the Tom Ford counter - it is very small, unlike the luxe and spacious one we have at Tangs Orchard.  
Prices of Tom Ford in HK is much cheaper than in Singapore. 
For example - the lipsticks are about $66 here, compared to $73 in Singapore. 
The perfume are at least S$30 cheaper in Hong Kong. Def can buy Tom Ford in Hong Kong.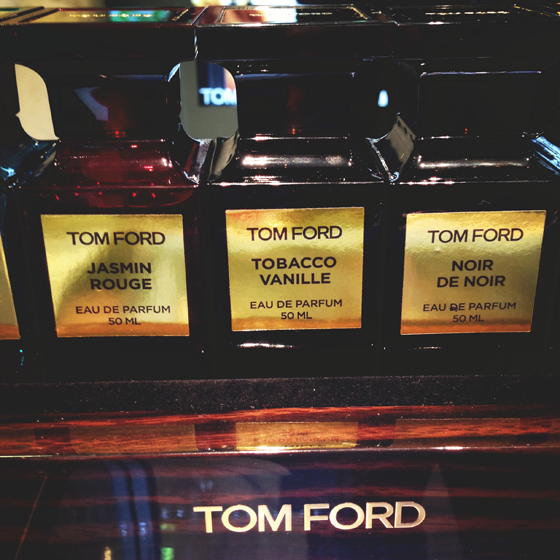 I ended up with 2 lipsticks - both black orchid.  One for me, one for my friend.  The BA told me the shade is being discontinued, and they have only 2 left in stock.   Why why why!  It is a very deepened black berry shade.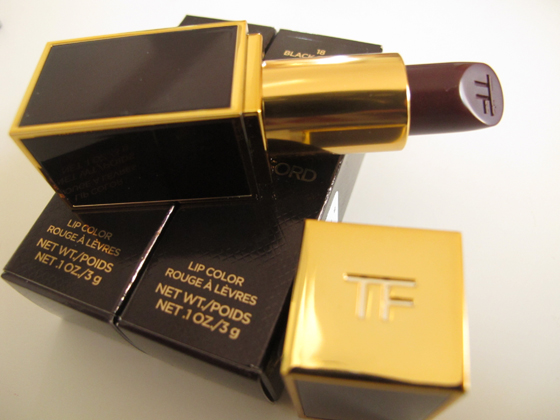 The beautiful and very eloquent BA who attended to me, Susan also gave me a couple of samples to try out - the Traceless foundation (in an Asian Exclusive shade) and Santal Blush perfume. 

Here's a random pic of me while I went out for dinner last night - at a street shop... yummy and cheap!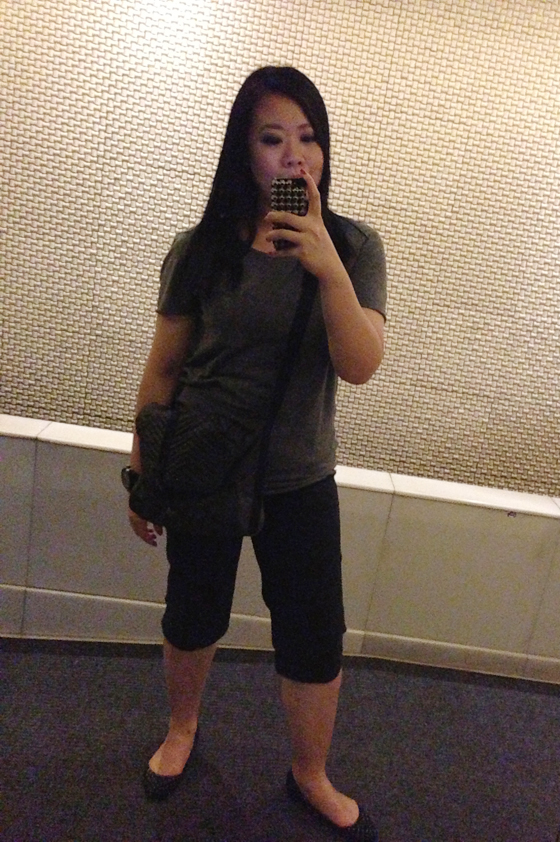 I also bought 3 of the YSL Primiere Neige topcoats (this is not brought into the Singapore market) - one for me, one for my friend, and one for Joey.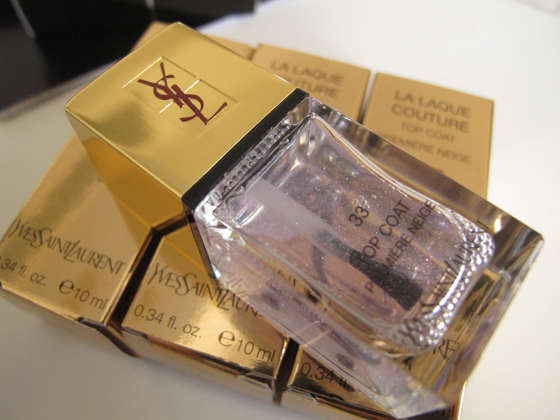 I bought more little random goodies today... shall share soon! 
Heading out for dinner now!
Happy Saturday!