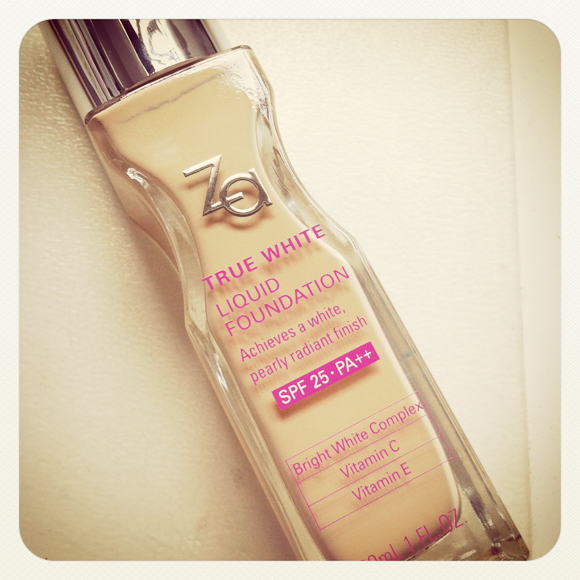 This is another Watsons impulsive purchase, the new ZA True White Liquid Foundation (UP$23.50 but I paid $18.35 for it, not too sure how the discount works) ---- and Amy (purplio) first told me about it, saying that it swatches very nicely.  Amy and I are each other's foundation enablers, so when she says something is good/ nice... I just need to have a go at it.
And for the price, I think you can't go wrong.  I also like the glass bottle packaging, it feels kind of like one of my Clarins or Lancome liquid foundations.  I picked mine in the shade OC10, and it is a true match for my skin.  I like that the slightly yellow tone shade helps to neutralise the slightly pink-red tones in my skin.
The consistency is light, and the coverage is light to medium.  I applied it with my fingers, as I often do when I am testing out new foundations, cos then I can really feel the texture of the foundation.
It is very smooth, and just like any other med to high range foundations in my stash.  In  terms of finish and wearabilty, I would put this in the same category as my Bourjois healthy mix serum foundation (in terms of the texture and finish - I am aware that the consistency is entirely different).  Overall, it is good as an everyday foundation, if you are looking for something in the lower price point - really for slightly over $20, you are getting a really decent product.
I think there are 5 or 6 shades -
OC0W, OC00, OC10, OC20, OC30 and the only pink undertone one, PO10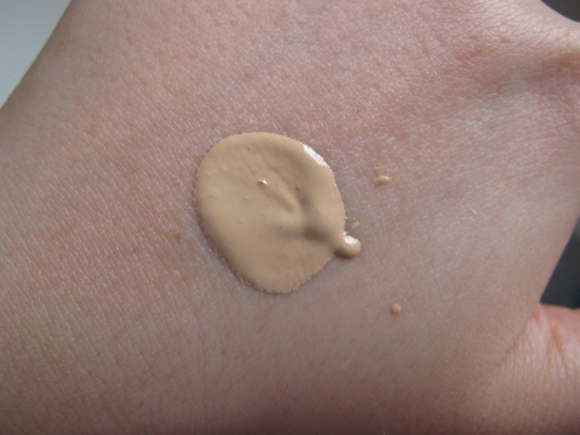 picture I took at work this morning (with my iphone)
the finish gives a very real skin slightly dewy and radiant look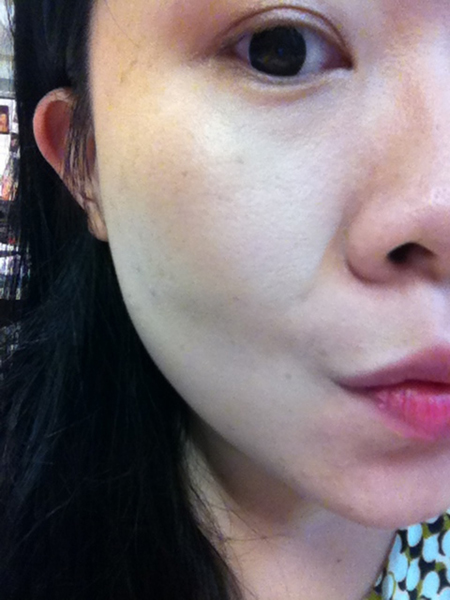 and another picture I took (reapplied the foundation)
I think the finish is really quite nice...
all products used:
shu uemura instant-glow immediate radiance skin perfecting cream, ZA true white liquid foundation, ettusais loose powder
cheeks - Illamasqua Tremble powder blush
lips - MAC Tread Gently tendertone
eyes - NAKED palette Toasted, and Dollywink lashes in #9 Natural Dolly
Hope this has been helpful, and thanks for looking!