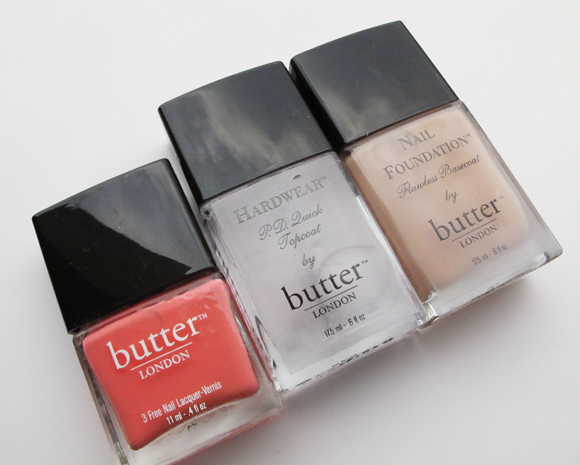 I remember someone on Twitter saying that Butter London is now available at Takashimaya, and so when I was there yesterday with my sister to buy more Yankee Candles, I popped around the corner to check the collection out.  It is located near the L'OCCITANE counter, and the display is not very very outstanding.  It might seem like a weird place to stock Butter London, but a quick scan around the area seems to show that the basement of Takashimaya is devoted to all these niche brands, there is also Korres, Juice Beauty, and several other natural beauty products.
Prices?
The nailpolish are S$25 each, the treatment products are mostly S$32 each.
At revolveclothing.com where I ordered my Butter London nail polish they are USD14 each.  I won't say it's crazy marked-up prices, but at least they are under S$30.  And for the experience of being able to see them in person, and pick and choose your shades, the price to me, is worth it. Plus instant gratification factor is priceless.
However, if I want to buy 3 or more shades, I would opt to purchase them online from revolveclothing.com instead.  Besides at taka, there seems to be only one piece of each nailpolish color in stock.  Some of the shades have 2 or 3 pieces, but that's all it.   They also stock the newly release lipgloss.  They are pigmented, but too sticky for my liking.  I think the glosses retail for S$32 each.
I only picked up Trout Pout ($25), the basecoat, and the quick drying topcoat ($32 each).  Trout Pout is from their latest summer collection.
I will try to review the basecoat and topcoats in the next few weeks.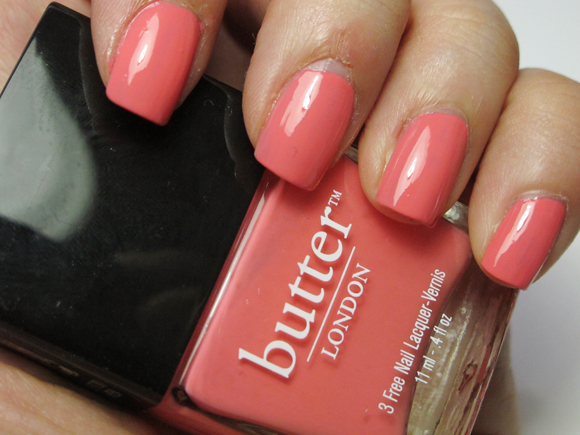 quick comparisons
this seems to be the perfect summer shade
peachy, corally orangey shade that isn't neon or too bright
I don't normally go for this color, but now I am getting a little obsessed with finding and owning similar shades!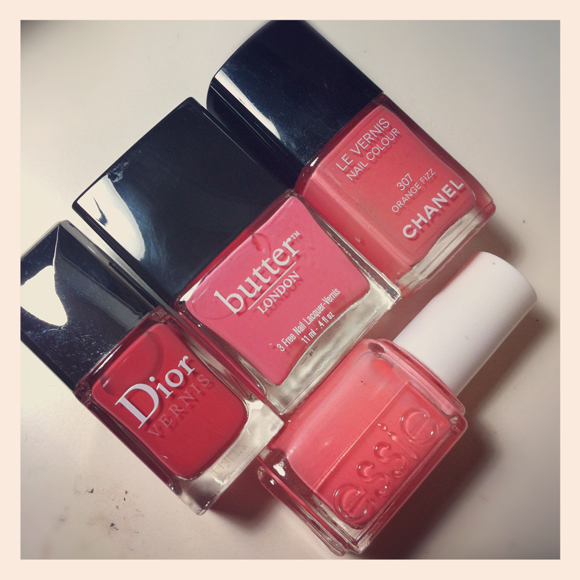 I will be featuring DIOR's Bikini in its own entry at a later date.  The summer collection will be launched 1 May 2012.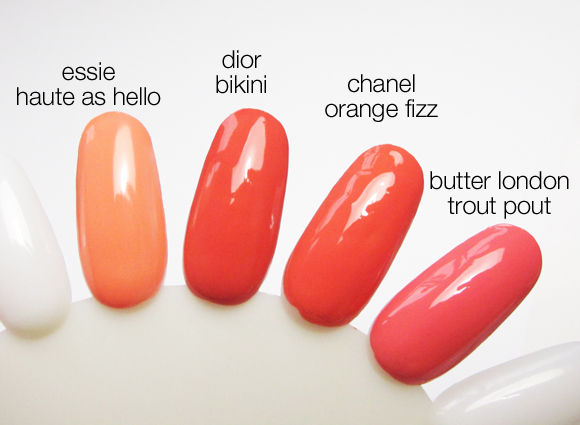 another quick pic I took with my phone last night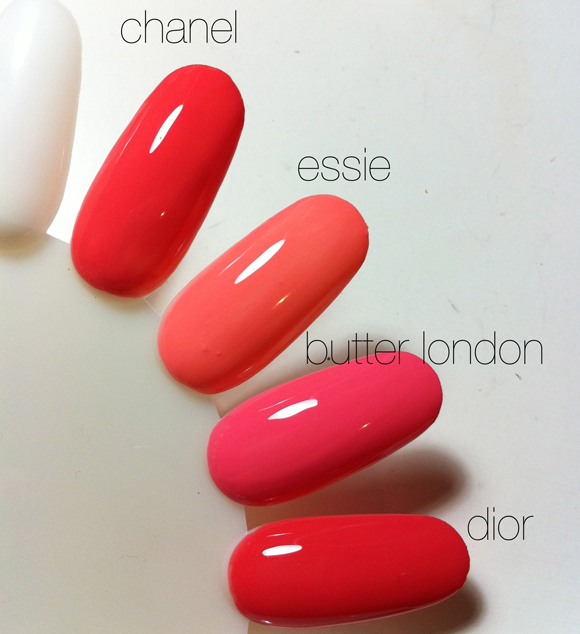 Here are some pictures I snapped at the Butter London display yesterday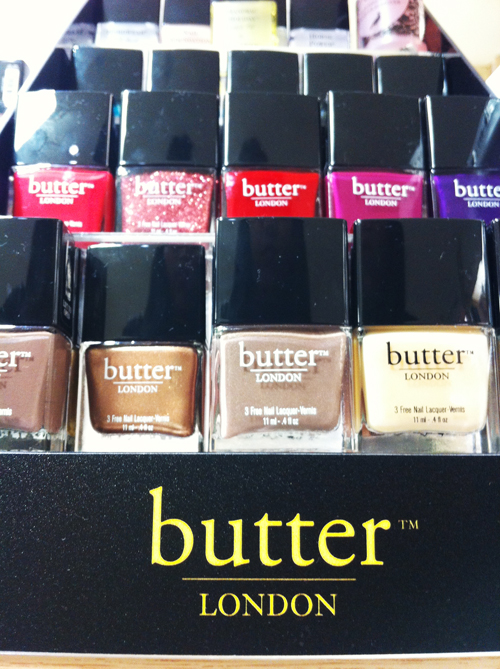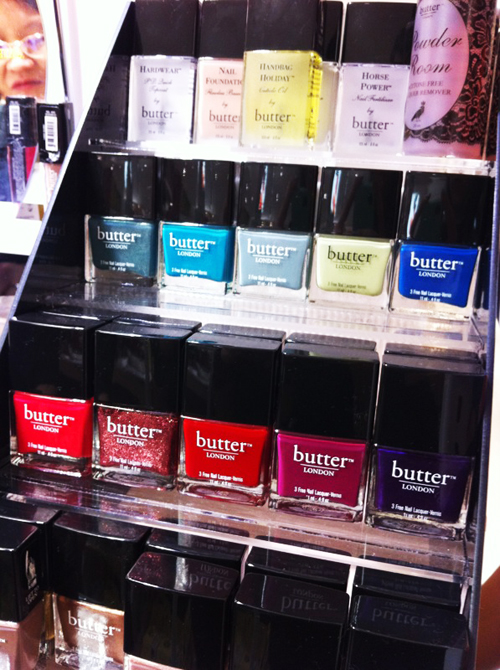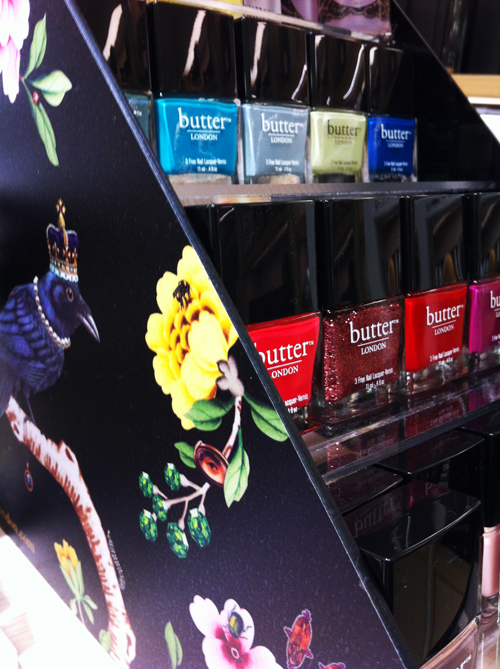 That's all, and thank you for looking!