Yup!
Many thanks to everyone for their wishes, pressies, treats and so much more!
Age is a question of mind over matter. If you don't mind, it doesn't matter.
My birthday LOTD:
face - shu uemura skin radiance cream, shu uemura smooth fit fluid foundation, shu uemura pro gel cealer, la mer powder
cheeks - illamasqua Lover, cle de peau vintage palette III
lips - YSL Glossy Stain #11
eyes - GA #5 on lids, #17 as inner corner highlight, #13 as liner
lashes - dolly wink
lame fail random pink streak on my hair (no thanks to the Kevin Murphy hair-eyeshadow - looks good on paper as a fun hair product, but it's messy and not practical at all)
gold nail polish - Spa Ritual Solstice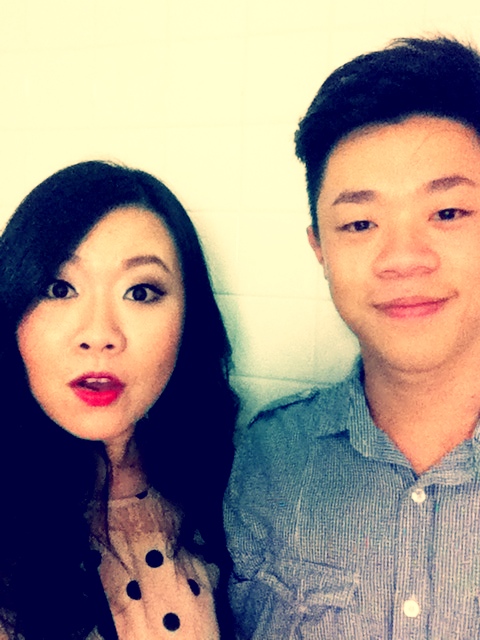 totally dwarfed by my 6ft tall (185cm) tall brother.. he is only 18!  Ah, youth!
my fave drink, my fave place, my fave people
Cheers, and to many more good years to come.