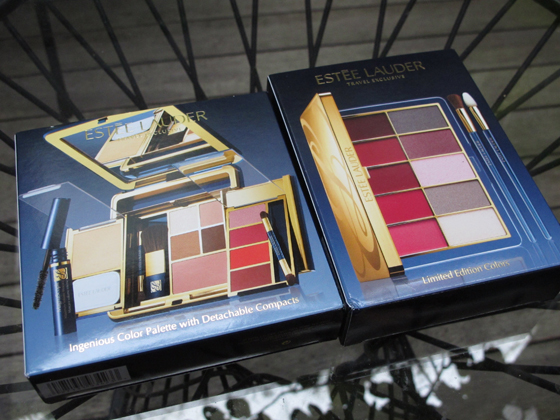 Hi everyone!
I haven't done a giveaway in ages, so here we go!  Recently I received a couple of Estee Lauder travel exclusive palettes from the Estee Lauder Travel Retail office, and rather than swatch and feature, I thought I would do a feature and giveaway instead.  I won't be swatching the palettes, so two lucky winners will be receiving these two gorgeous palettes in their pristine condition. 
These Estee Lauder travel exclusive products are available at most travel retail outlets, so the next time you travel and fly out of your cities, do keep a lookout for them.  They are designed to be compact, and contains a range of colors to cover your makeup looks for your travel journeys.  And you get to try out and purchase these at duty free prices, that's another bonus!
Let's take a closer look at the palettes - and why you would love to own them!
Prize A - Ingenious Colour Palette with Detachable Compacts 
This is an all in one palette, with a face powder, four lip colors, mascara, four eyeshadows and a powder blush.
Applicators are also included for easy usage on the go. 
I like that the face compact powder and the lip palette has their own clear covers, so the palette remains sanitary and clean.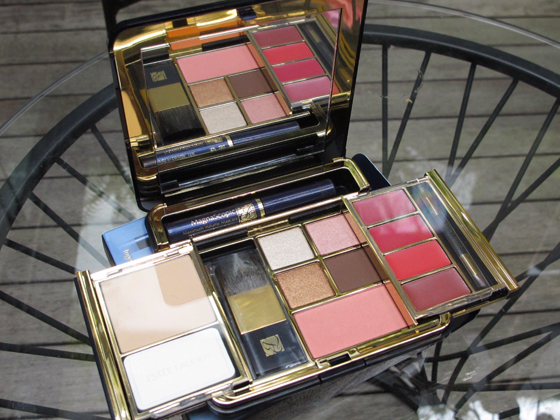 Prize B - Limited Edition Colours Lipstick & Eyeshadow Palette

This is a palette containing 5 lip colors and 5 eyeshadows, in a very compact palette.  
It comes with a luxe velvet pouch that also holds 2 brushes for easy application.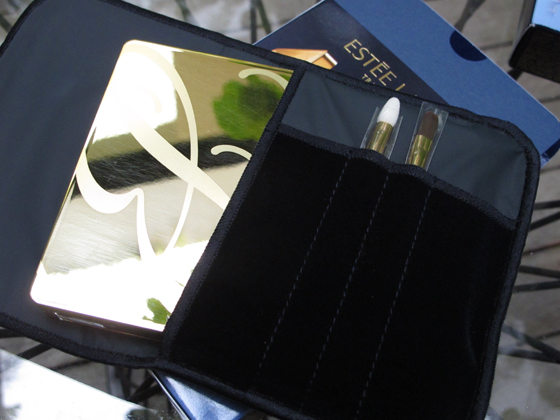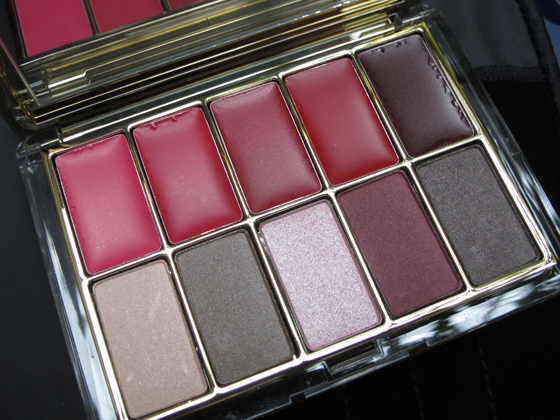 How to take part in this giveaway: 
I will keep it open for a week.  Closing date is 22 September 2012.
I will randomly pick 2 winners.
You can enter up to 3 times everyday.
This giveaway is open worldwide.
Follow me on Twitter and Instagram. 
Enter using the comment format:
Name/ Email:
Why you love reading The Makeup Blogette:
Twitter and/or Instagram username: 
Choice of Prize: A OR B
!! GOOD LUCK !!