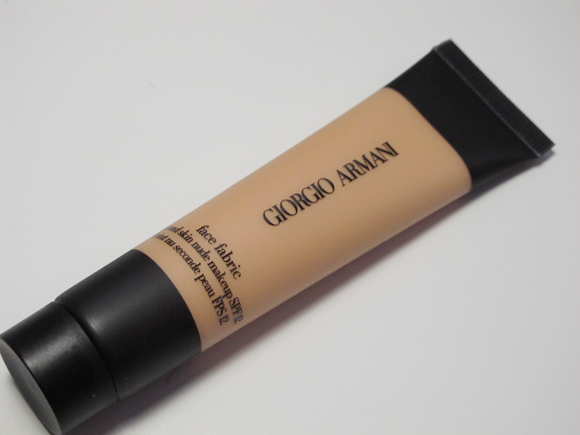 I had purchased my latest GA foundation - the Face Fabric Second Skin Nude Makeup -  from the newly revamped and open DFS Galleria.  This is the face fabric foundation, and it costs S$65.  I got mine in the shade 1, which is the palest shade.  It was love at first swatch - the texture feels silicon-ish , it is like a liquidy creamy powder (yes, I know it sounds crazy but it's true) type of product.  The texture is so light, and when it is fully blended out, it leaves a silky powdery finish.
The only drawback is that it has only a light coverage, and I don't think it is going to be setting any records in the longetivity department.  I am just totally suckered by  the amazing texture and finish, and it is something totally unlike any of the foundations in my stash.
Actual product description from the site:
"Fabric is the reason for my success."
Giorgio Armani translates his skills in texture and layering into its unique range of cosmetic textiles, a wardrobe for face. Face fabric is an invisible makeup with a 3D Micro-fil technology.
Its unique Micro-fil™ formulations bring lightness and fluidity to makeup, allowing infinite blending and layering to enhance the natural glow of the skin.
A subtle, neutral palette is accented with two shades - porcelain and apricot - to be used alone to create a healthy-looking glow, combined with any of the shades to boost the color, or alone to sculpt or highlight the complexion. For normal to oily skin, providing sheer coverage.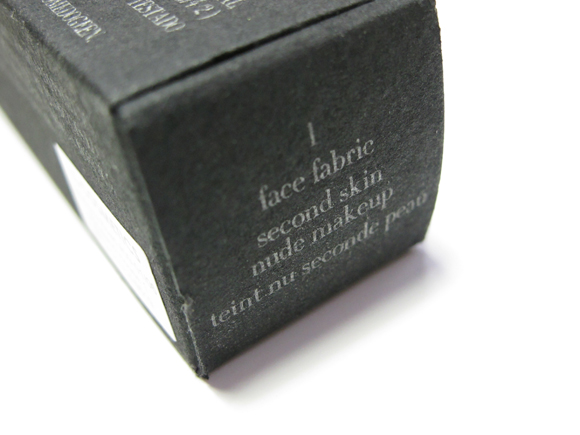 swatches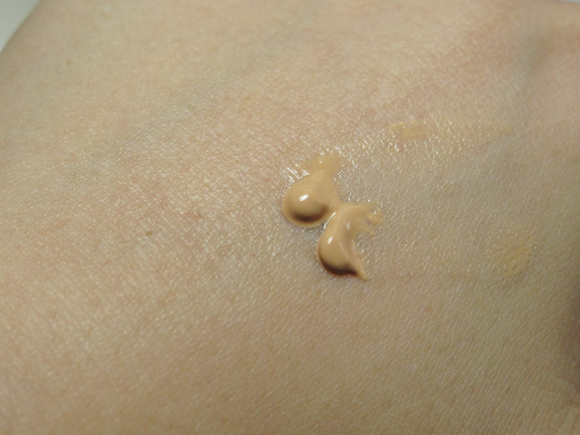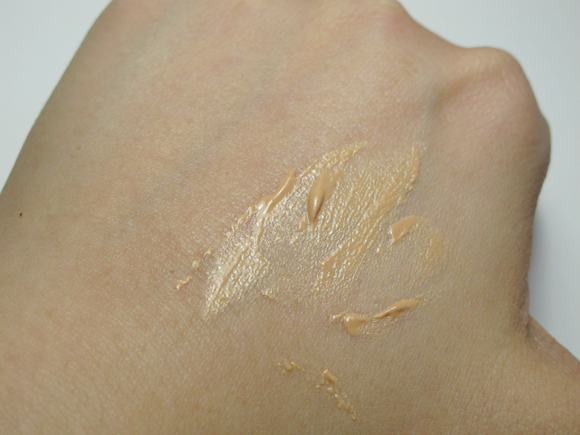 the powdery smooth finish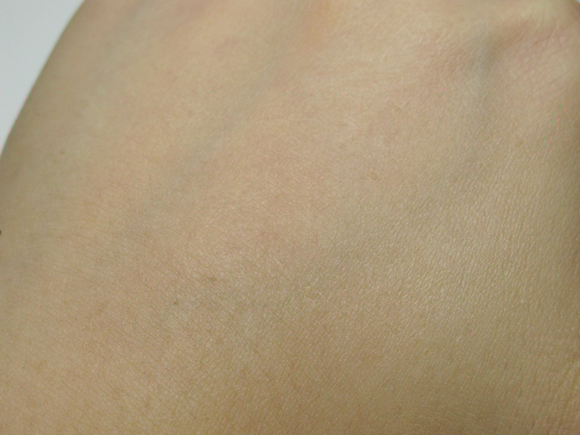 on my face - without any primer
even though it has light coverage (my marks still show through)
but it smooths out my skin, and randers my pores significantly less visible
whatever I need to conceal, I can use my concealer
you can see how light the coverage it
there is overall evening out of skintone, and a slight matte radiance
the finished look - well, if you can call just the foundation & some lip balm finished...
I didn't set with powder, no brows, no blush
I applied Dior Lip Balm for some moisturising effect and color.
I might give this an updated review, in terms of the lasting powder, and all that details in a later entry.
I hope this is helpful, and thank you for reading.