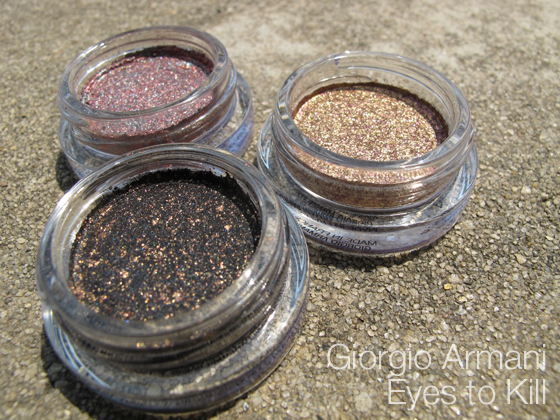 Been eyeing several shades from the new Giorgio Armani Aqua Collection for summer 2012.  I have been in love with these pots of eyeshadows ever since I first got them from way back...and everytime there is a new collection out, I am curious to see what colors are released. 
I already own all the shades which I want, all the gorgeous shades of metallic browns, blacks, purples, etc etc, colors which I know I would wear.  But in the Aqua Collection, there seems to be different shades of the metallics released... and I picked these 3 (out of the six) which I think would look 'unique' in my currect ETK stash.  
Long time readers would know I use these so very often, and they have been featured extensively on the blog.  I am very happy that GA beauty is now available in SG, and we can have easier access to these quality cosmetics.  
I will post the comparison swatches entry separately.  
#24 - a blackened gold.  I was thinking this might look similar to my #15 but it is way more black than golden brown.   On closer look today, it even has some multi-colored bits.  Kind of like what NARS Mekong should be like. 
#27 - a reddish silvery one.  This is probably what I want my #4 to be like.  It has more red tones, and the end result is a rusty pinky shade of taupe.  This is simply beautiful.
#28 - a metallic golden brown with reddish specks.  This is my top pick when I first saw the collection.  On my skintone, it swatches almost a rose-gold shade.  
On their own, they all look amazing.. in the sunlight, they glimmer and shimmer, and the texture and color never fade nor crease even after a long day.  I personally much prefer these quality eyeshadow pots to the Chanel Ombres (which aren't as long lasting, though no doubt the quality of the shimmer is divine).  They are so easy to work with, and I have said many times before, when I use these ETKs, I can just slap one color on my lids, and it looks like I did a lot more work to create the look. 
Meanwhile, enjoy these swatches - can't wait to use them in upcoming LOTDs.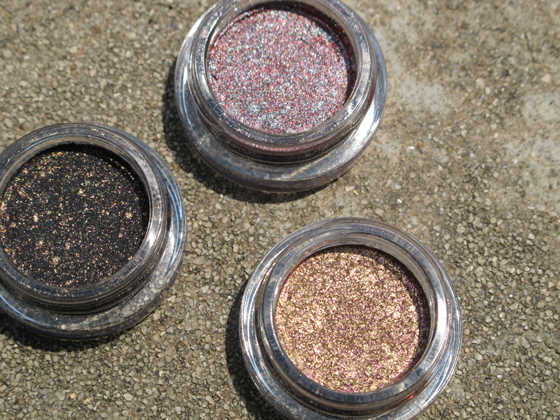 in the shade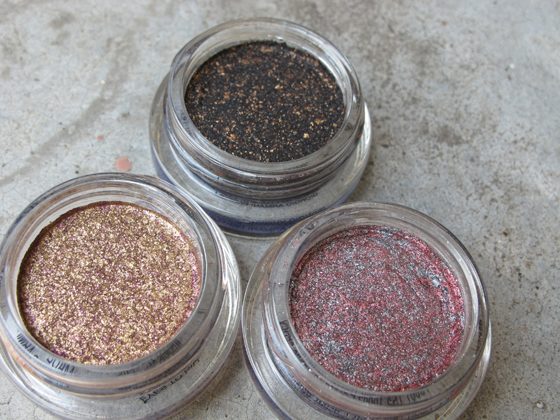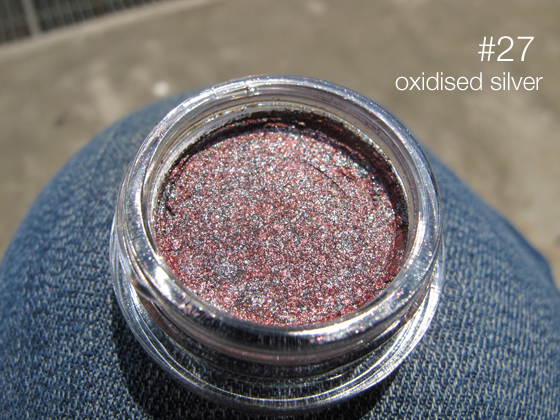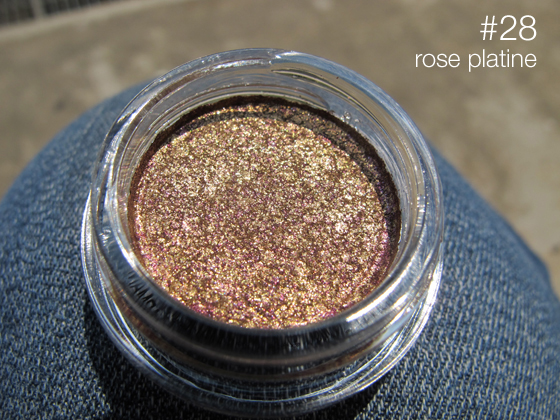 swatches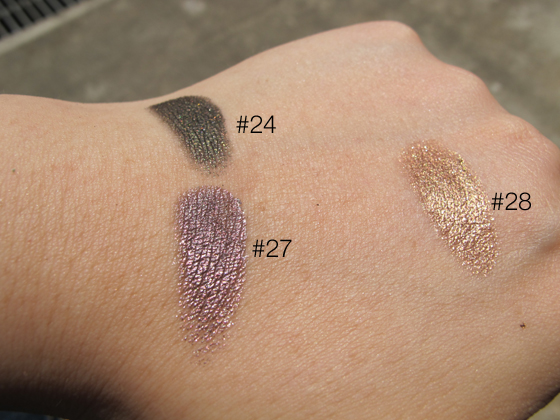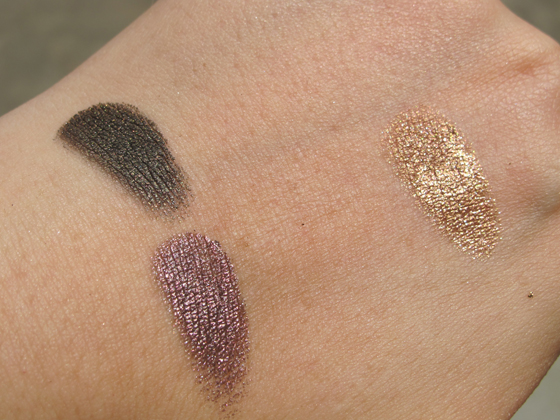 another one, in the shade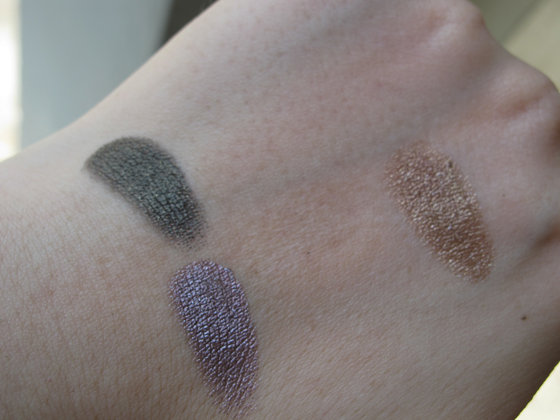 Updated: Swatches of the whole collection I took at the GA counter.  Lighting isn't as good though.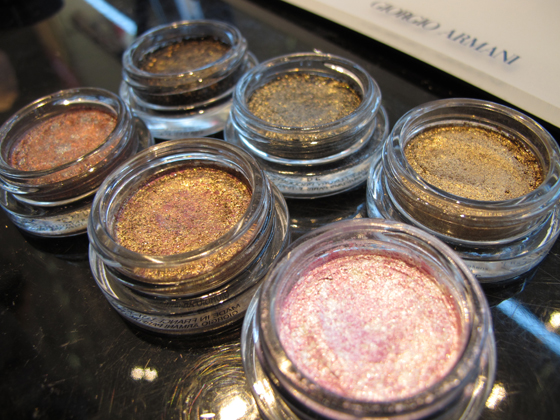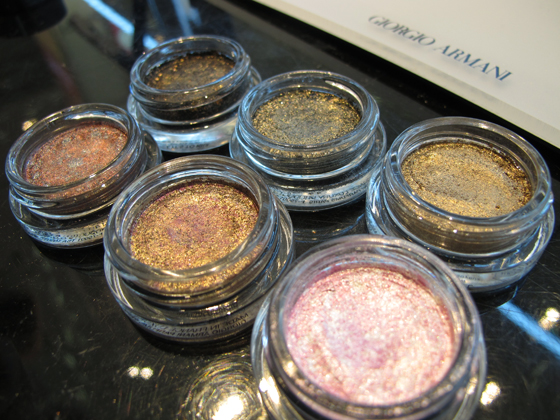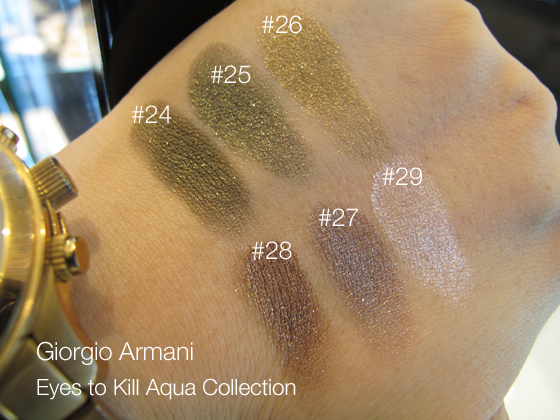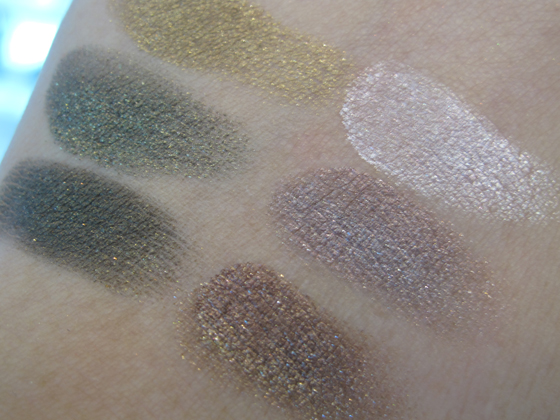 Stay tuned for my comparisons of my ETKs stash in this entry!
Thanks for reading!