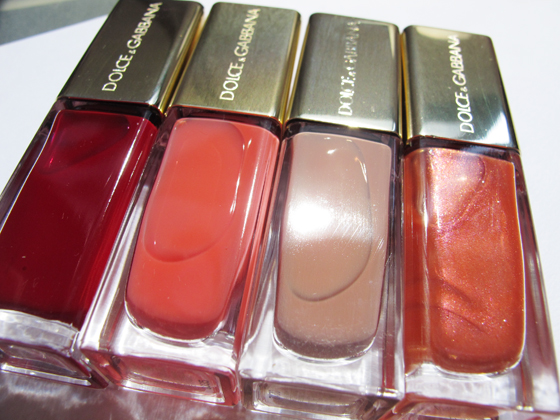 Finally, I got to swatch these Dolce & Gababana nail polishes.  I got to make my purchase when a friend of a friend was in the US, and got them for us at Saks.   I eyeballed a few shades online, and went for the classic and feminine shades, as opposed to the 'quirky' ones.  I also got my red and nude shades just because I have to. 
I think each bottle of these works out to about $30 or slightly more.  I really can't remember, since I got them at least a month back, but somehow never got to swatching them. If I have the chance, I would want to buy a couple more.  The formula is smooth, but I can't say that they are the creamiest nor the most pigmented - at least for these shades that I picked. 
Red - which is as the name states so blatantly, is a true classic sexy red, much like NARS Jungle Red
Nude - which is a soft slightly pinkish nude, I love this particular shade, and it looks like it really blends in with my skintone
Cosmopolitan - which is a soft coral shade, a slightly jelly kind of finish, very girly
Fuschia - the name doesn't match the shade.  It is sheer, and works better as a layering shade, and I have shown here it on top of Cosmopolitan.  It contains sliver bits, and the base has a metallic sheen with very very fine fuschia shimmer. Overall, quite pearlescent.  However, the brush on this is wonky.. :( 
The nailpolish is made in France, and contains 11ml of product.  The bottle itself is really heavy, and feels really luxe. Kind of like the YSL nail polish.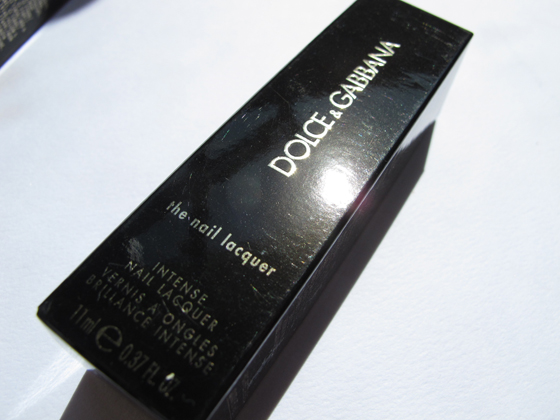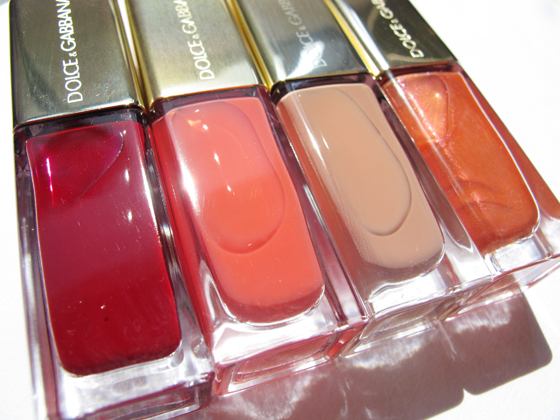 There is an inner cap, just most nailpolish with a square bottle.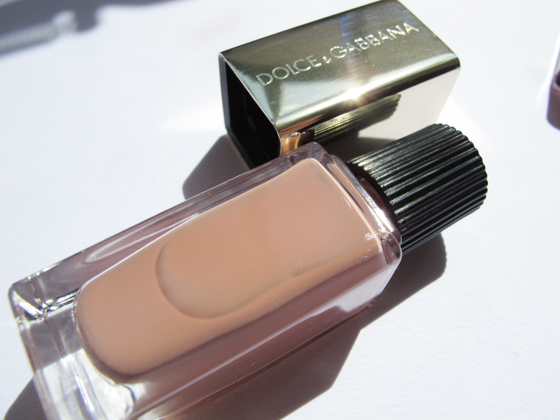 Swatches!
NUDE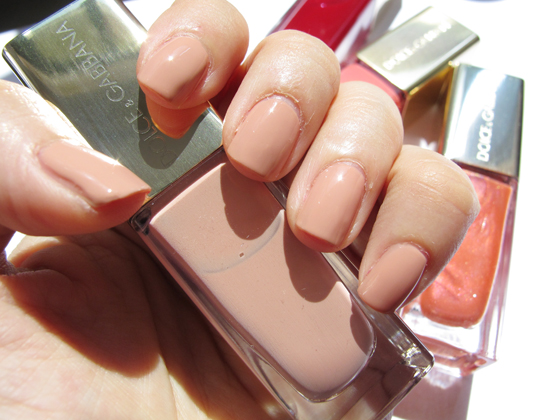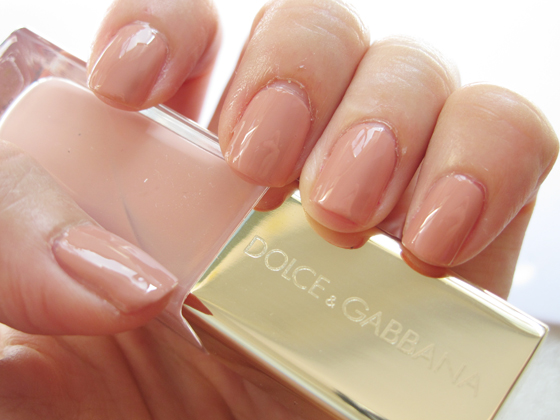 COSMOPOLITAN
as I am typing this now, it occured to me, that the color cosmopolitan probably is a reference to the infamous cocktail from SATC
case in point, see this pic
and then my nails
same, no?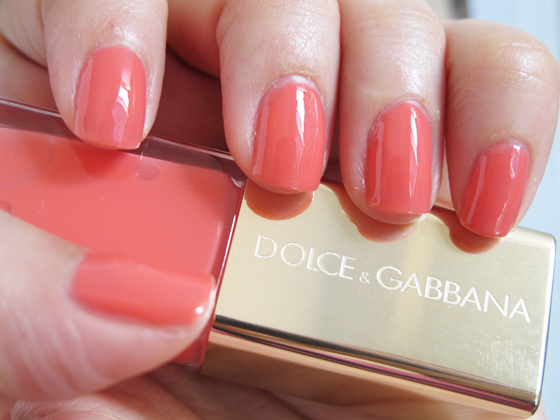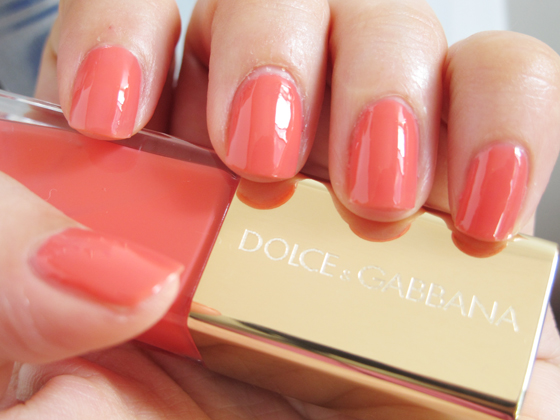 Fuschia over Cosmopolitan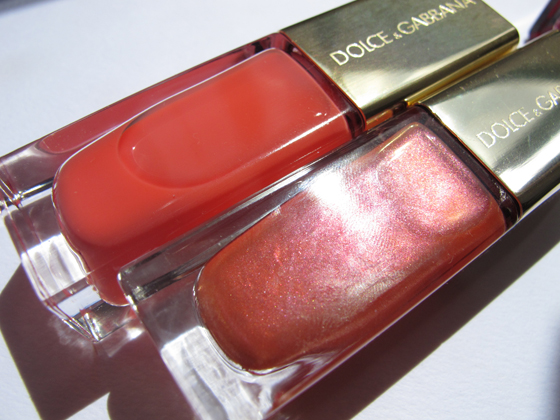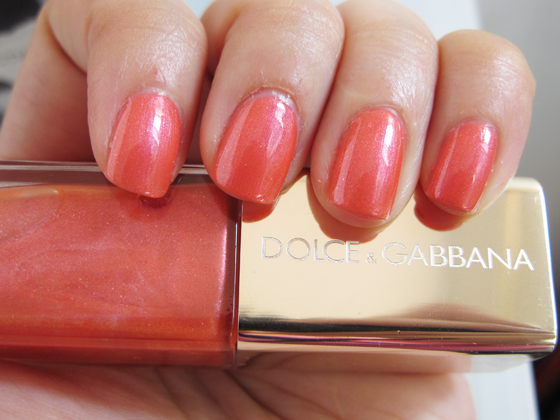 makes my skin look tanned
a better shot of the shimmer in this shade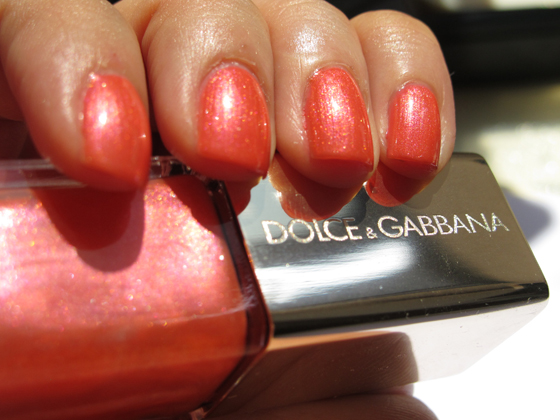 and lastly, RED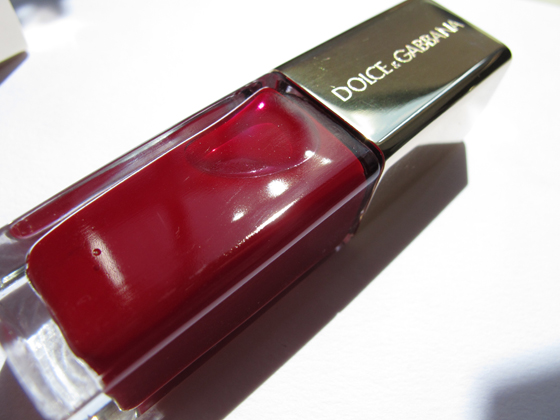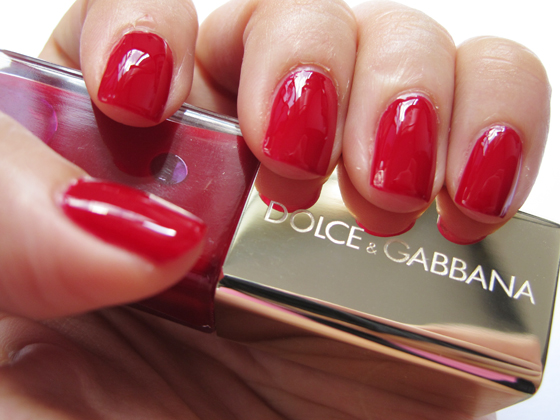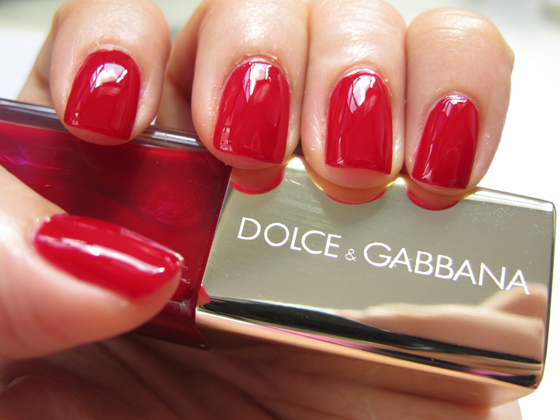 I hope you find these swatches helpful.  Thanks for reading!
Happy Weekend!