Hi hi!
This entry features the famous
Ettusais Quick Fix Powder
- I was introduced to it a while back by my girlfriends who all raved about this powder that is awesome for touch ups, and making your face look fresh and smooth after using it.  When I was introduced to it again last Dec, I was super excited to try it out myself.  The Quick Fix Powder is usually limited edition, but I have seen it still on the shelves lately, so definitely check it out if you have been wanting to try it.  </p>
I personally love it for its compact packaging, the very fluffy & dense powder puff, and how it provides light coverage while touching up my skin.  It doesn't look cakey at all, and is super finely milled.   Highly highly recommend this Quick Fix powder!  
It retails for S$28 for 6.5g of product. </p> <p>Product description:
This pressed powder instantly covers to even out skin texture and skin tone, hiding blemishes while preventing skin roughness with skin roughness preventing mineral powder. The Smooth Fit Coat that covers each powder particle helps powders fit onto skin beautifully so your make-up won't look cakey after touching up. The Shine Prevention Powder also prevents shine from showing too quickly and helps for a longer lasting finish. Contains SPF 10 PA ++.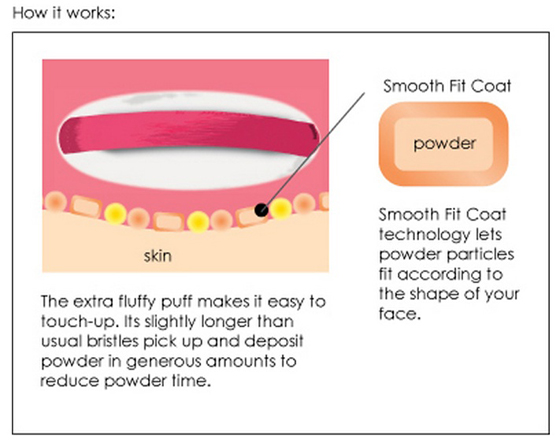 A close up of the packaging: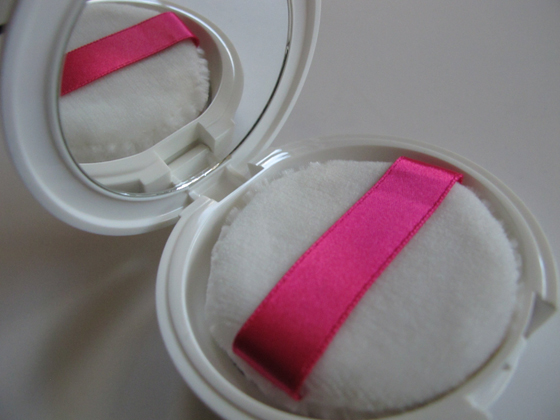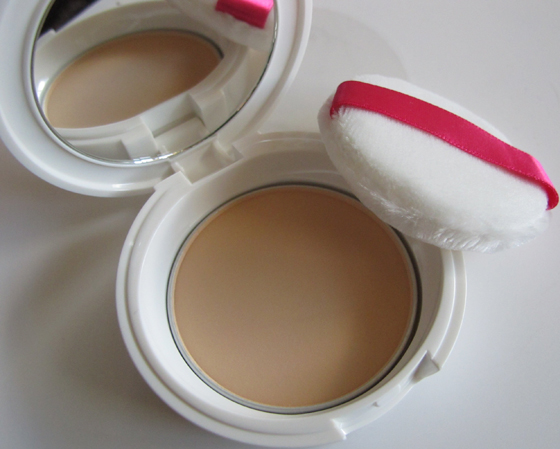 You can seen a fine smooth layer on my skin here: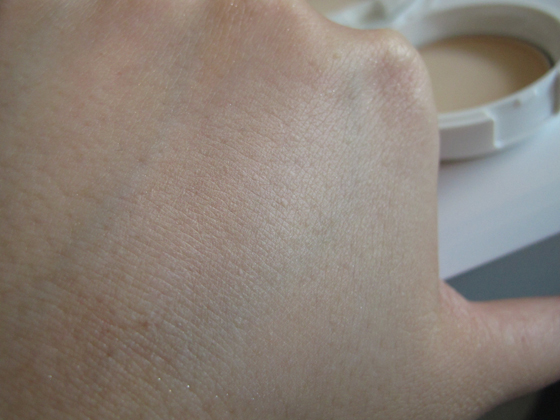 Here's my niece 'modelling' the compact.. heheh, she loves to explore what's in my makeup bag whenever we meet.  No surprises why I am her favourite aunt, huh?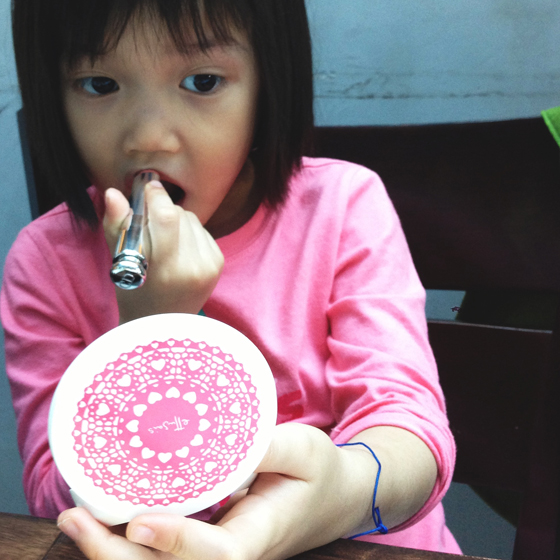 Hope you find this entry helpful, and thanks for looking!