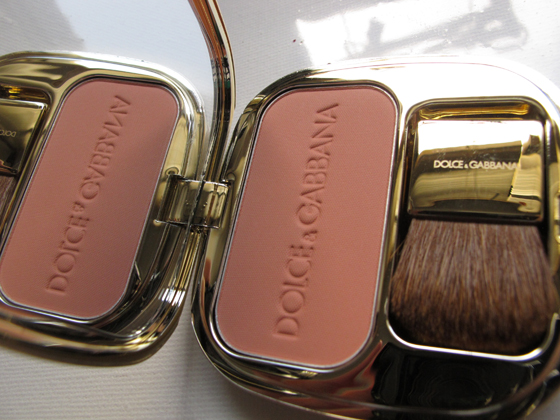 Hi hi!
This entry features Dolce & Gabanna the blusher in the shade Nude.  I picked this blush shade because I think it would make for a very nice neutral cheek color, and something that might even lean to the contour/ bronzer side (hence, I didn't go for the pinks, and other stronger colors).  
The product is made in Italy, and contains 5g of product.  It comes in a black velvet pouch, and has its own little brush. The gold casing is quite luxe and sturdying to the touch. The blush itself is very smooth, and because the color is so natural, I can afford to be heavy handed in the application.  It gives me a soft peachy glow - will feature in LOTD eventually - and is very finely milled.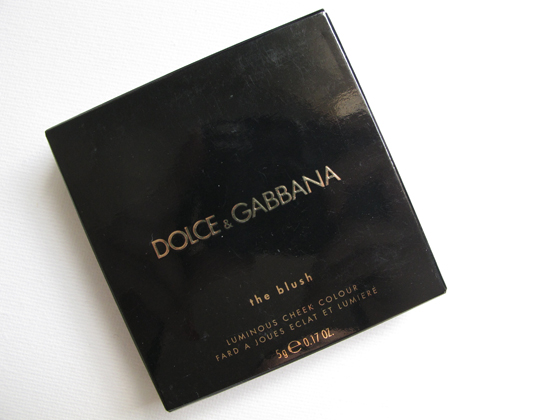 The casing, while metallic and gold, is thankfully not those shiny mirror type that attracts fingerprints like crazy.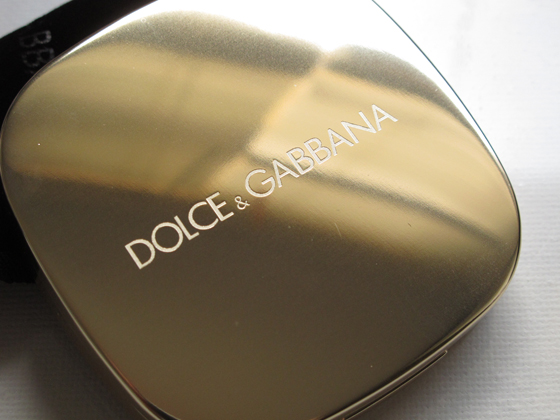 You can see how soft and fine the powder is.  I guess the color is not the most out of this world unique or special (well, to be honest, no blush looks 100% unique after a while).  If you are darker than my MAC15-20 or Chanel 10 skintone, this blush might not show up too well.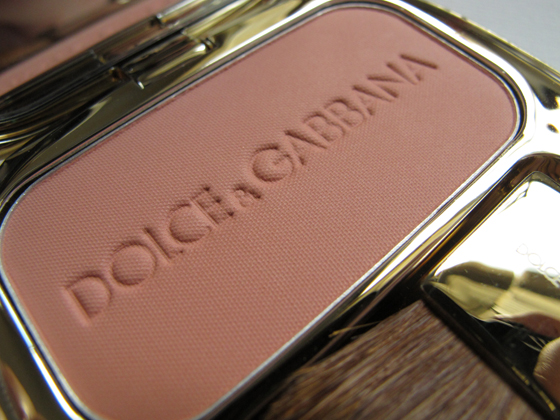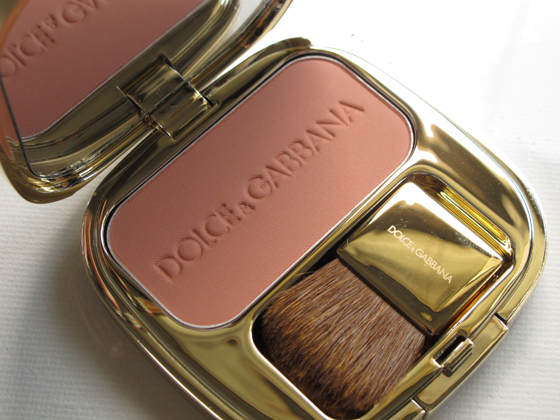 Can you where the blush is at the back of my hand?  
I didn't swatch it too heavily, so you have an idea of how it will look at on my face.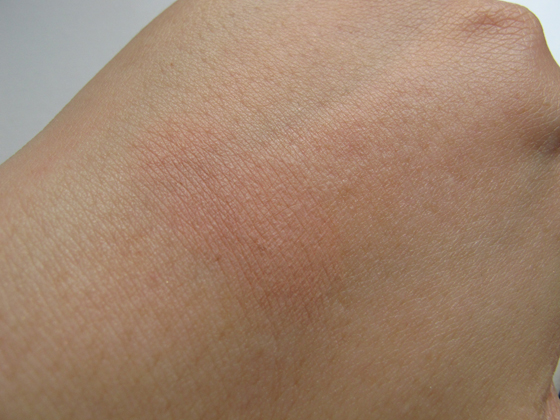 Here are some other nude type of blushes in my collection.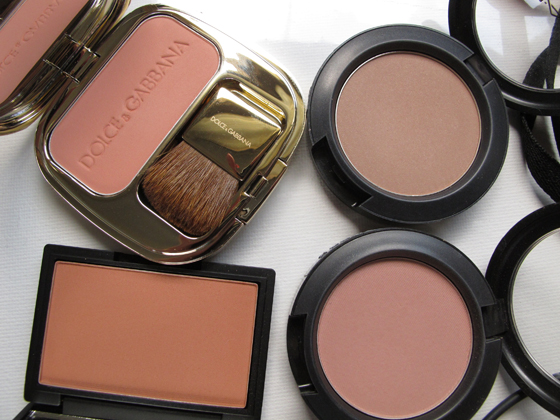 swatches
do note that both the MAC blushes are swatched rather heavily,
but otherwise I think MAC The Perfect Cheek (which is LE) is quite similar to D&G Nude blush. 
Personal Style has a subtle sheen which I have never even noticed before.  Opps. 
The Sleek blush, as you can see, is the peachiest among the four. 
Such nude colors are best on days when you just want some natural color to your face, without clashing with a 
strong eye or strong lip look. 
I have a couple of D&G items for sale in this entry here, if you are keen, 
http://retailtherapy.onsugar.com/Blog-Sale-June-2012-Lotsa-Goodies-23361...
Hope this has been useful.. or not... thanks for reading!