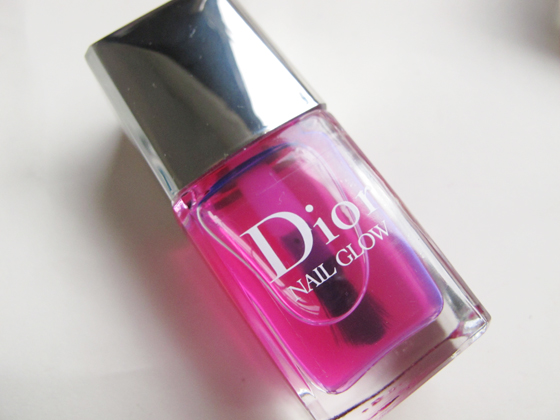 Hi hi!
I purchased the new Dior Nail Glow yesterday - this retails for $37 and I think it is limited edition.  I am not sure why I got this, but the appeal of rosy tinted bare nails appeal to me somewhat.  On the box, the label reads 'Instant French Manicure Whitening Nail Care', and it contains 10ml of product. 
Description of the Nail Glow -  click here to read the collection information.
Who has never dreamed of a nail varnish that reveals the nails' natural beauty and gives a colour-free boost to their glow? Dior invents Nail glow, an all-in-one nailcare, varnish and glow that reveals an instant French manicure effect in one stroke.
I had painted two coats in this set of swatches - and it dries pretty quickly.  My nails are a little yellow at the moment, so you might see some yellow action going on at the tips of my nails.   Two coats give the nails a faint slightly reddish pink tint, and definitely can tell that you are wearing some form of a pink clear coat on your nails.  This is unlike the Ettusais pink gel coat, which is a pastel milky pink which doesn't translate into much color at all once applied.
I love the rosy pink tint, and I think when I don't feel like any color on my nails, this is certainly something I can try out.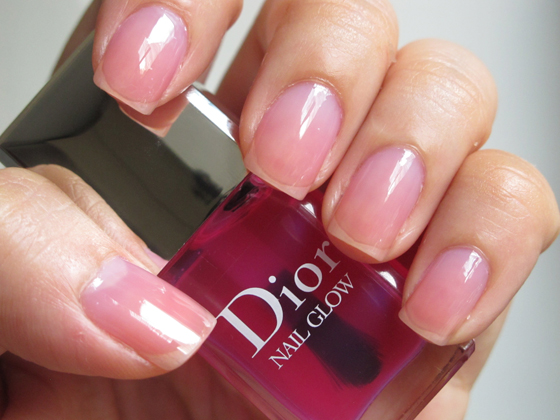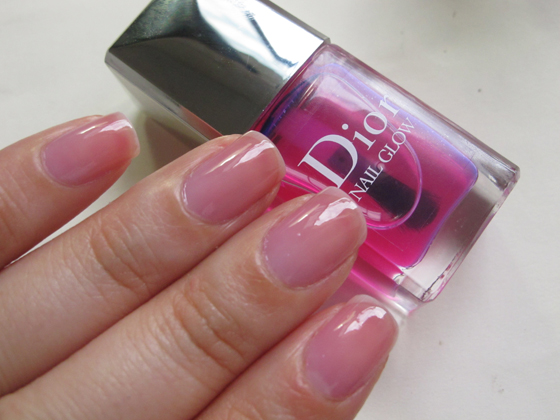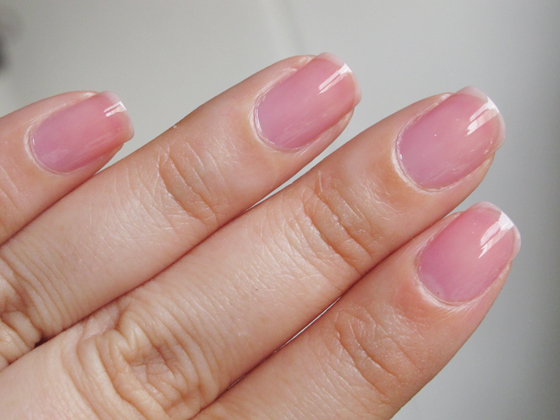 and a quick side by side with the Ettusais pink gel topcoat.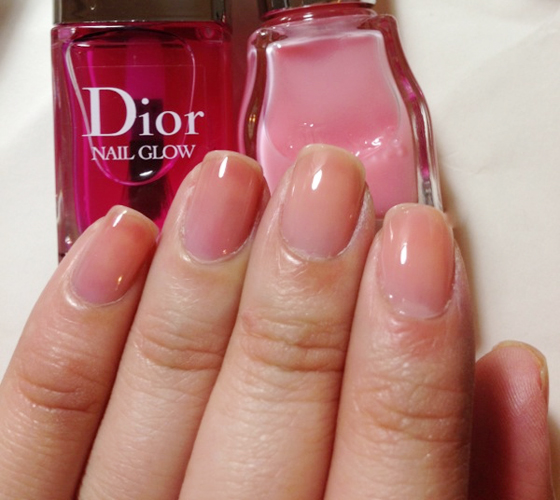 </p>
Hope this entry has been useful, and thanks for looking!