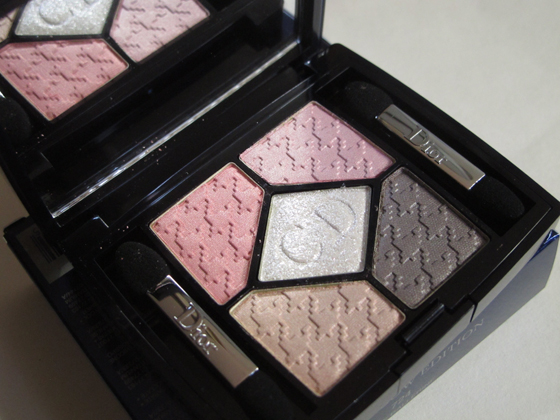 Hi hi in this entry, I will share with you swatches of the Dior Cherie Bow palette, in the shade 724 Rose Ballerine - a very sweet and girly pink palette, they are quite pigmented, and I am very interested to try out a totally pink look on myself soon with this palette.  For now, there will only be swatches - this palette is from their current spring collection - and it bears the houndstooth embossing on each of the eyeshadows. </p>
For collection information, please click on this entry here
<p>The palette contains 2 pinks - a baby pink and a medium pink - both shimmery, a nude beige shade, and a taupey metallic shade.  In the middle is a sparkling white color that will serve well as an accent glitter to brighten up your inner eyelids, or add more dimension to the eyelook. 
.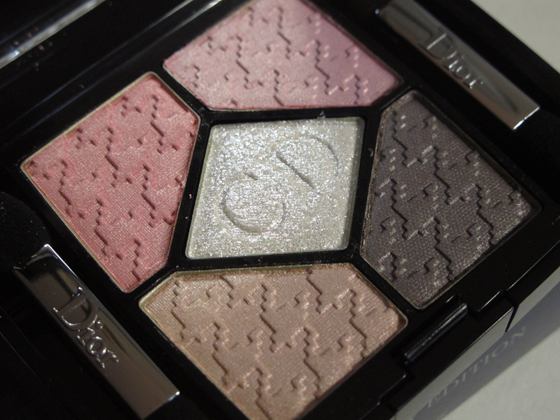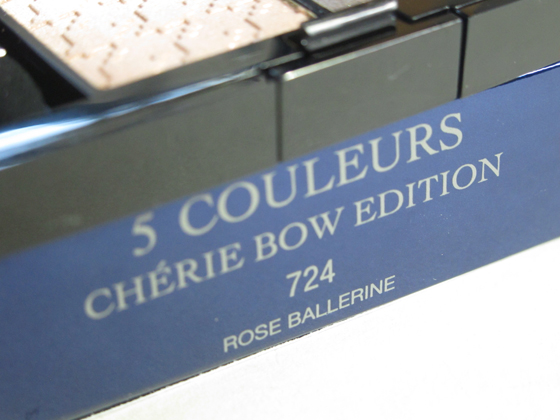 Swatches here: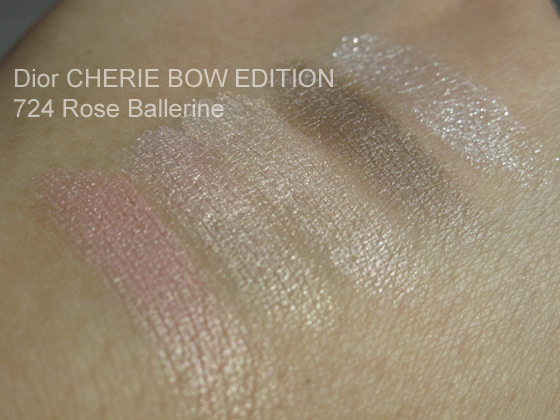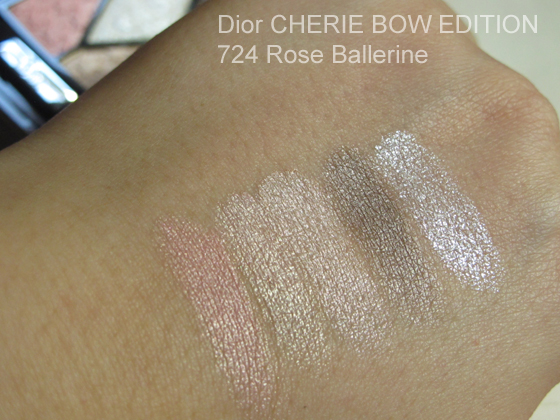 Love this pic of the swatches - you can see the shimmer of each of the shades - Dior does great shimmery eyeshadows, they are very fine, and don't have much fall outs in my experience.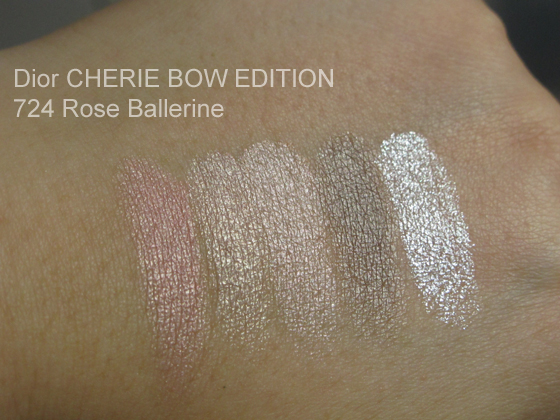 The palette retails for S$98 and is available at all Dior counters.
Hope you find this entry useful.   Thank you for looking!