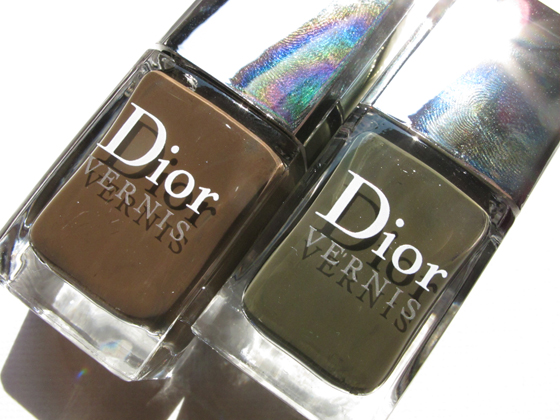 Hi hi, 
I have decided to compare both the Dior polishes which I showcased in this entry, to the Chanel Les Khaki collection from 2010.  They aren't by any means dupes, but if you want some see some shade differences within the same color family, or if you own the Chanel collection, this might be helpful in helping you with your future purchase. 
I also compared the duo to a couple of other nail polishes.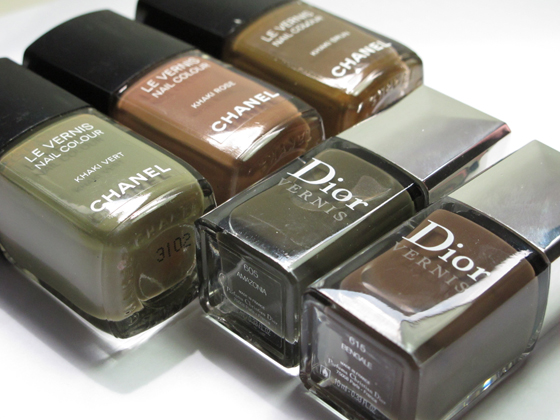 Dior Bengale VS Chanel Khaki Rose & Khaki Brun
Bengale is the deepest true brown, it doesn't have that milky hue that is seen in Khaki Rose and Mink Muffs.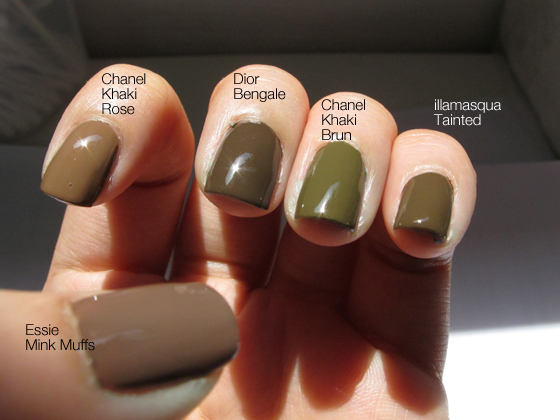 another shot, in the shade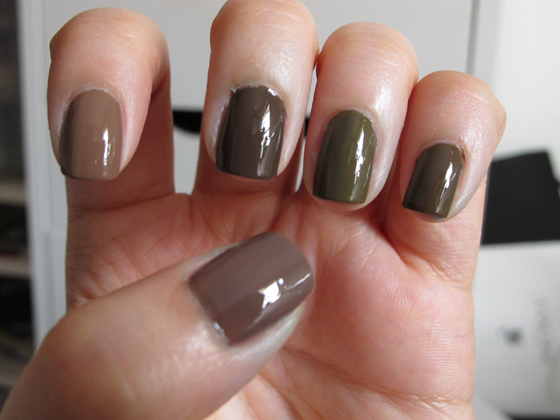 Amazonia vs other 'jungle' green
put these shades together, and you have army uniform.  hehe.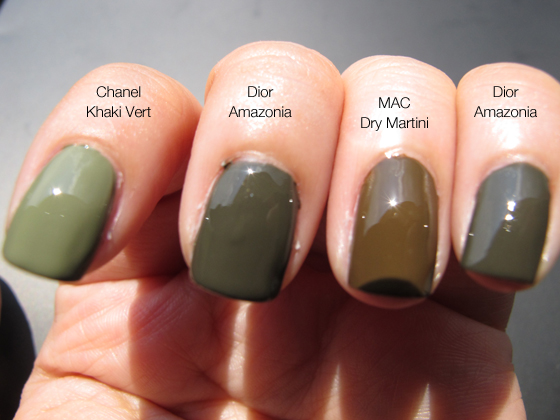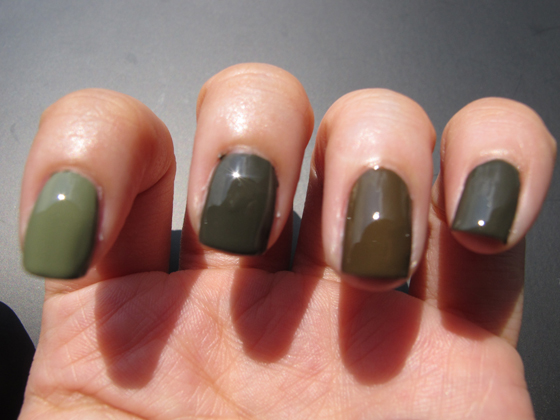 I hope these swatches have been helpful, and thanks for reading!