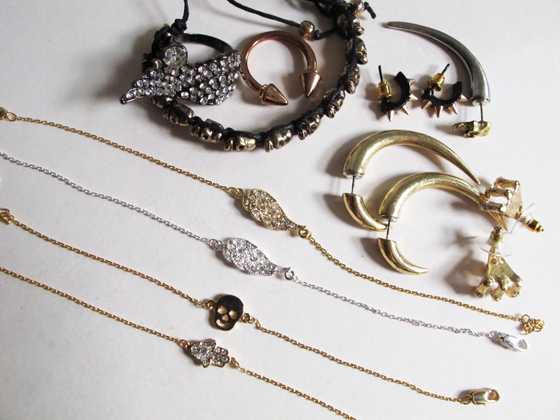 Hi hi
I recently received another batch of accessories from LeVonne, this time a great selection of bracelets, earrings and a couple of rings. 
I have previously featured LeVonne in this entry here (link link link).  
For your information, LeVonne is an online store that stocks accessories all for under USD12.  They are based in Singapore, but international shipping is only USD2.50 per order.  They have a wide range of trendy armcandy, rings and earrings. 
These fine bracelets here are perfect for layering, or wear on its own, they are delicate, and well-made.  The bracelets come with a clasp, which is quite small (to match the fine chain) , and I often need to get someone else to put it on for me.  The wings bracelets are my fave of the lot, followed by the hamsa bracelet.  The skull is cute too, but the little bits of bling stones in the wings and hamsa clinched the deal for me.  They all retail for USD8 each.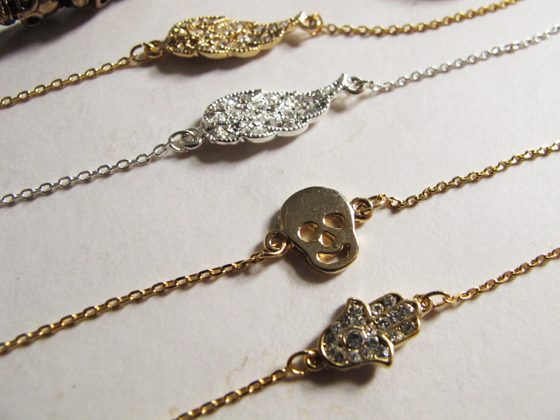 Next, we have a skull string wrap bracelet.  I think these are quite unisex, and a guy would easily pull this off as a girl. 
USD9.50 each.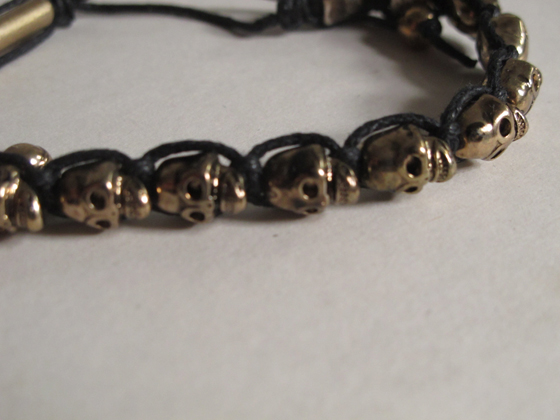 Here's how they look like worn on the wrist.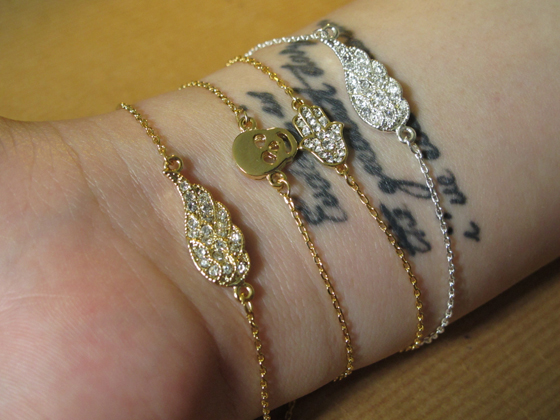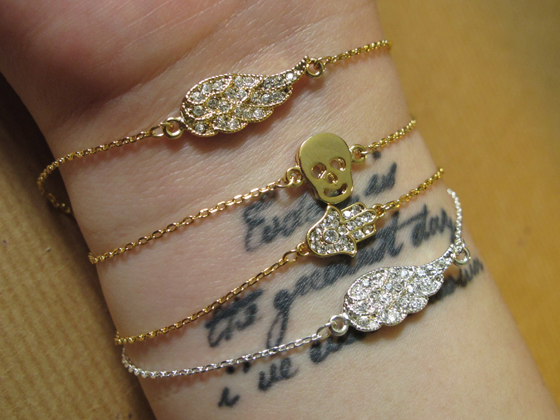 And some layering options.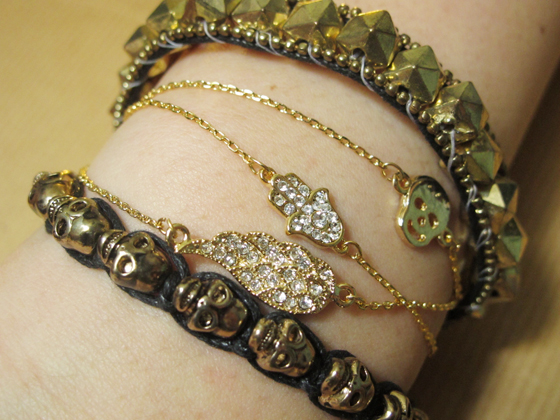 I love the two rings that Lindy picked for me. 
One is a rose gold spike ring.  It is an open ring, and fits my ring finger perfectly.  USD5.50
And the blingy wings ring is my fave.  It is eye catching, and unique.  USD7.50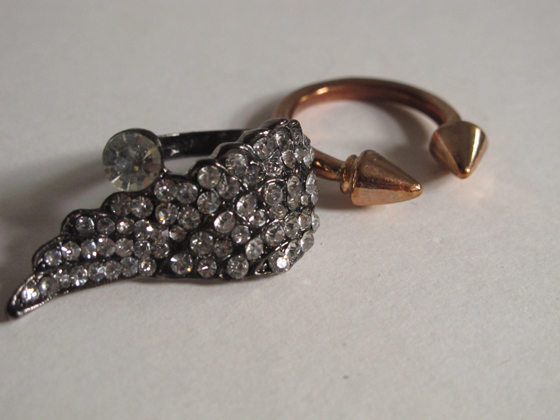 Here, I got my bro and sis to model the earrings for me.  All my piercings are closed, and I think these earrings are way more their style anyway.  So they will be rocking these earrings out.  
My brother found the curve earrings too heavy for his liking, and we both come to the conclusion that a girl would be able to pull them off,  you know with the hair around the ears and all... but again, it depends on your style, if you are into the edgy metal rock look, you will love the curved earrings. USD8 a pair. 
The Claw earring is really interesting, it has two parts, and looks like you have a tiny claw coming out through your ear lobes.  I like that it is very small, and delicate. Putting it on takes some deft finger movements, but once you get the hang of it, it's alright.  USD5 a pair, currently OOS.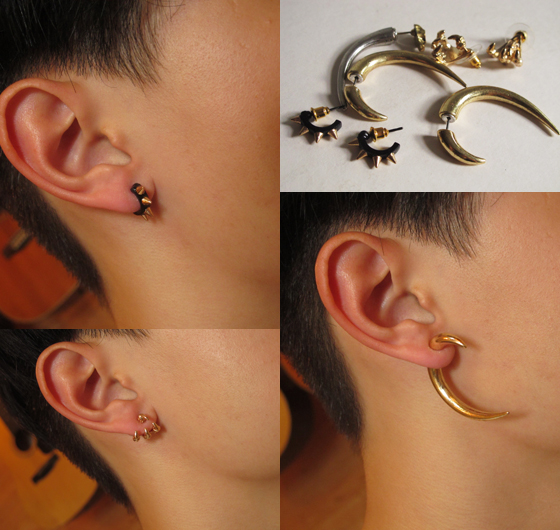 This pair of curved skull earring looks really wicked.  It is quite heavy, and I think would be best if you only just wear it on one side for effect.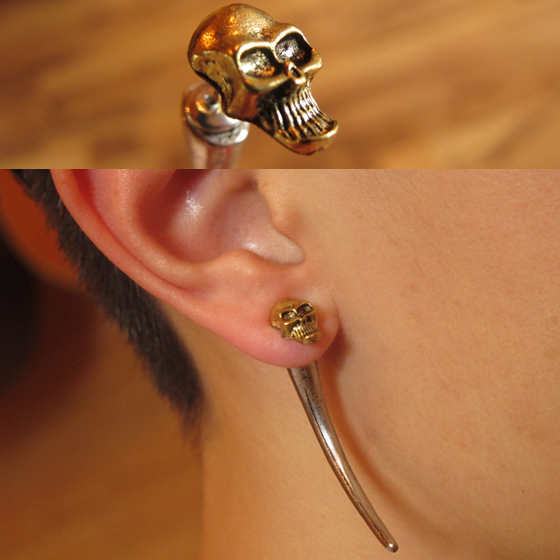 Spikes Earring - USD8.  It is my brother's fave pair. 
And below, we have my sister modelling and mixing the earrings.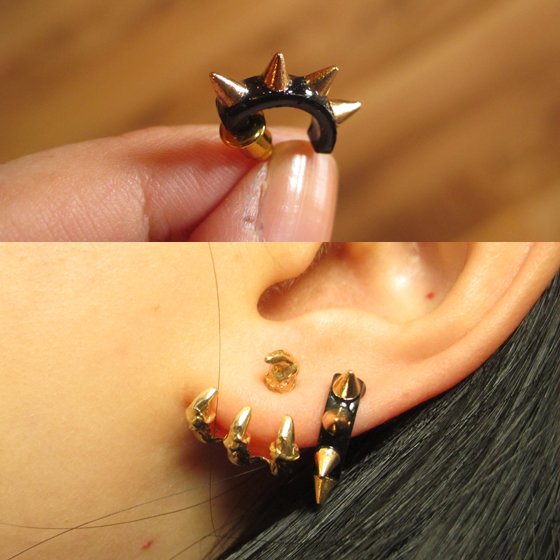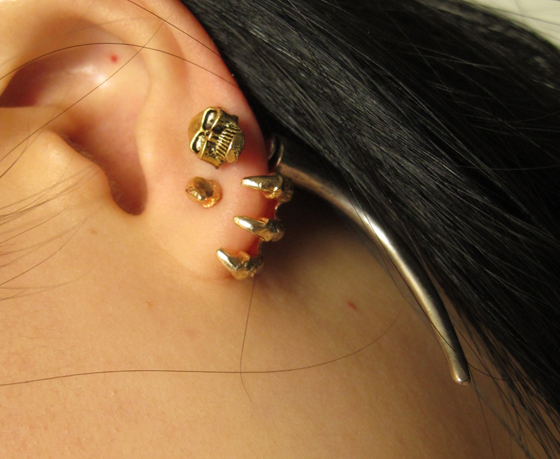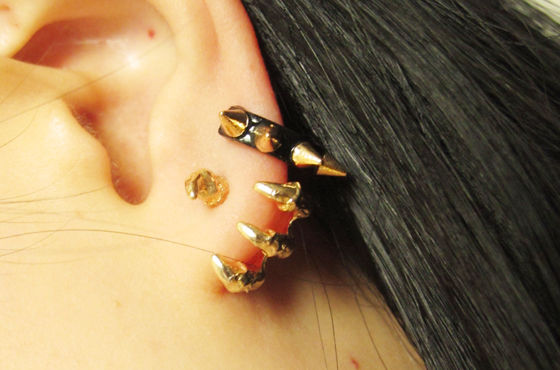 I hope some of these LeVonne accessories have caught your eye, and do check out the store! 
Here are some useful links to get you started:
instagram @levonne2012
Happy Weekend!
Thank you for reading!