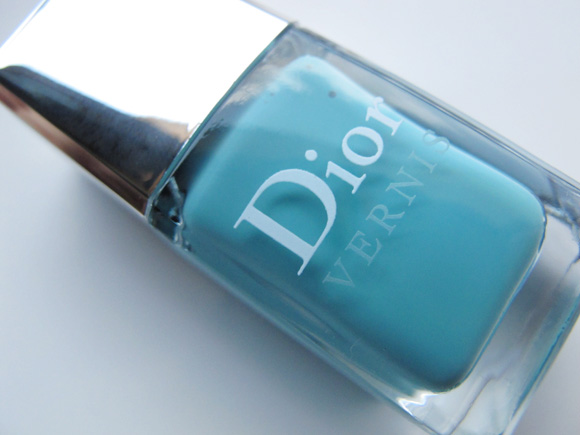 When I saw the new DIOR Summer collection out at DFS Galleria yesterday, I immediately grabbed the nail polish in Saint Tropez.  This is a re-promote from last year's collection which somehow never made it to Singapore.
[Yes, I checked out Giorgio Armani beauty at the DFS store... but I didn't buy anything.. there isn't anything which I need anymore from GA, yet].
Saint Tropez is a creamy slightly muted turqoise - it is one of the many similar shades which we have seen for the past few seasons, that summery hues of turquoise, teal, mint, whatever you call it.  Some of them lean blue, some lean green, and the quirkier ones lean even a little greyish.
I also have the other nail polish from this collection - the other HOT summery shade, CORALS - in Bikini - click here for my feature entry.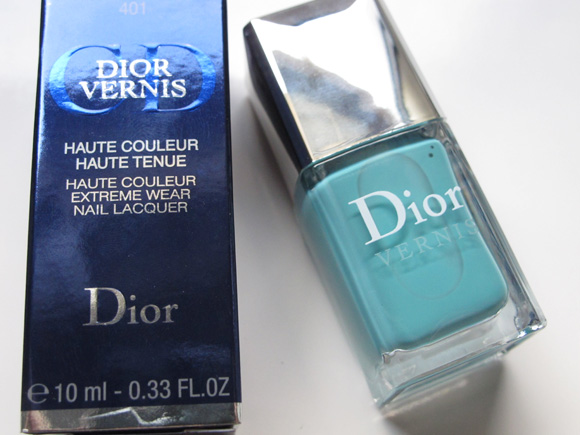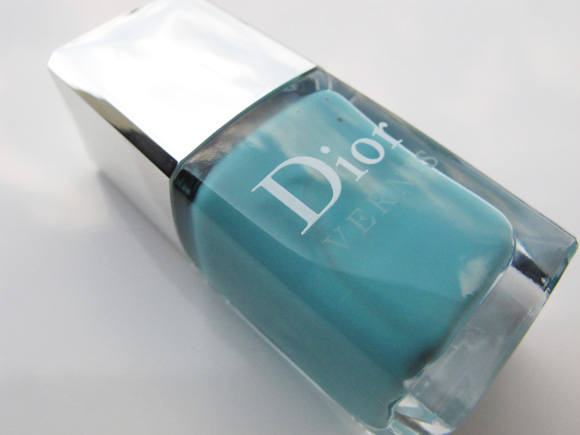 and let's face it, I can't resist the name ...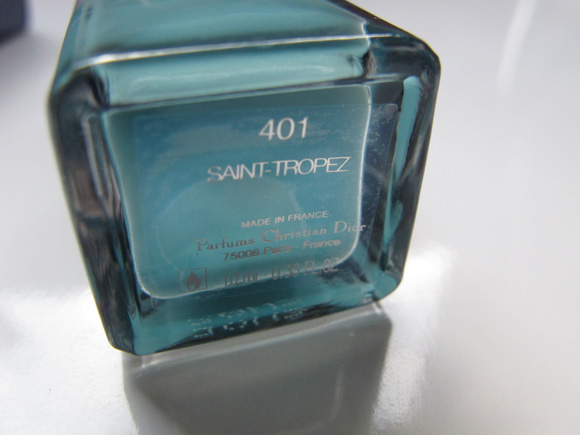 2 coats, and with seche vite topcoat
it applies like a dream, super smooth and the color payoff is intense, and totally not streaky at all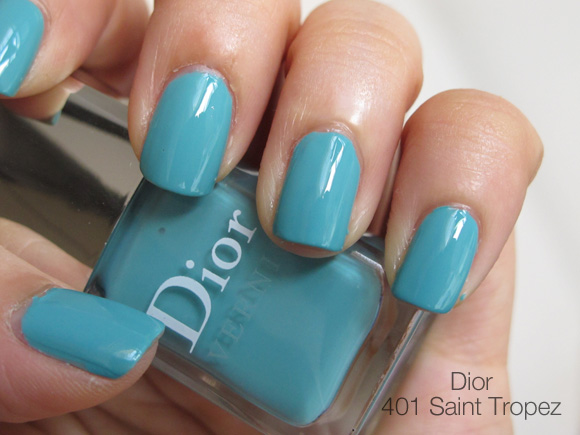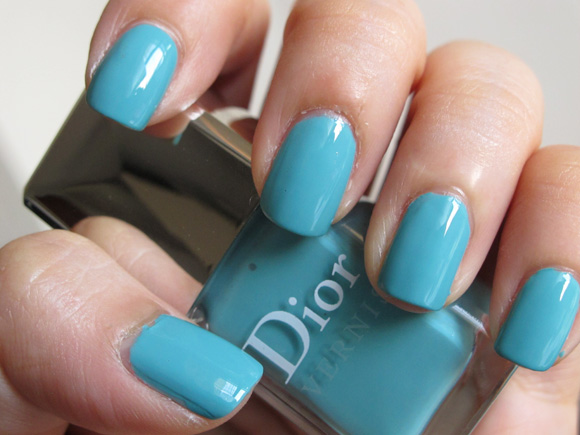 I have numerous other smilar shades, so here's a quick look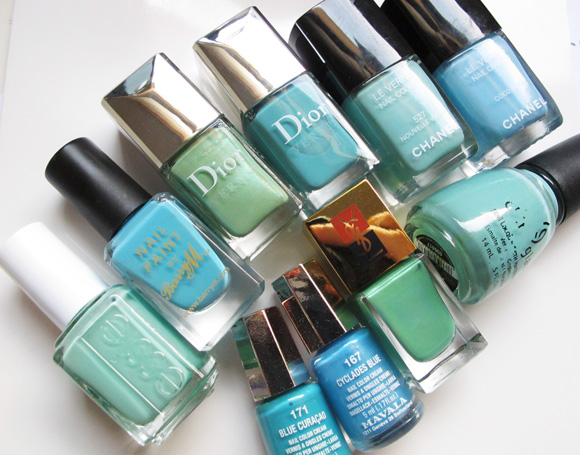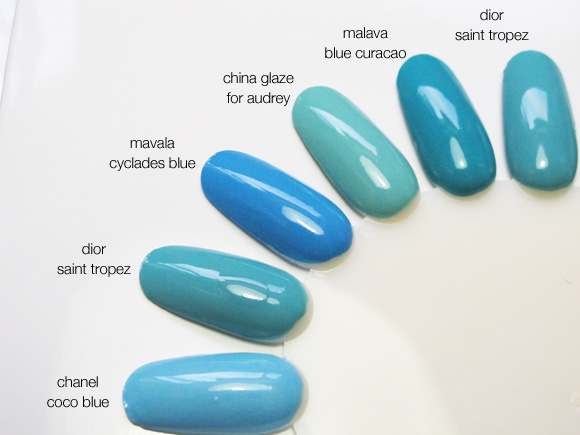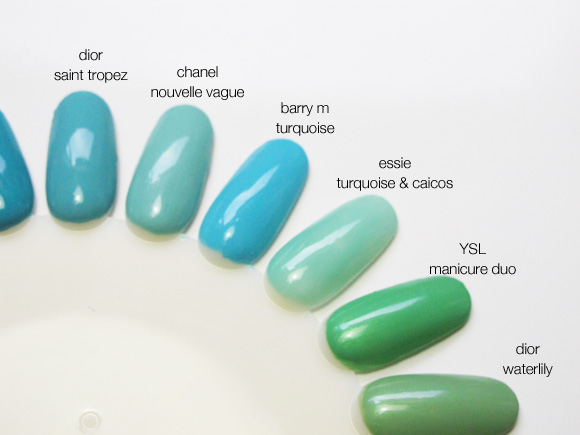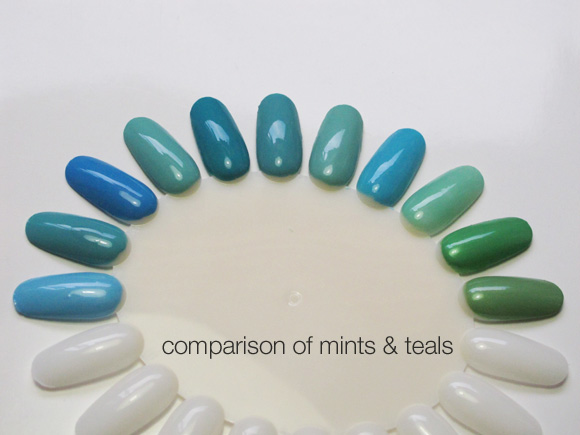 That's all, and hope this is helpful.  Thank you for looking!