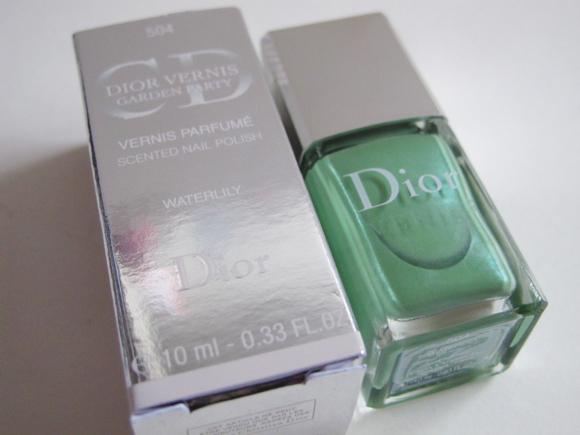 The Dior Garden Party makeup collection for Spring/Summer 2012 will be released in SIngapore on 15 January 2012.
The collection revolves around pastel shades, gardens, flowers and inspired by Dior Couture.  For official information and more photos, click here for my previous entry.  (link)
Very excited to be trying out selected items from this collection and share with you my thoughts.   So let's start with the scent nail polish, which is one of my most anticipated items from the collection.
Waterlily is a pastel green hue that has a subtle pearlised sheen.  It is doesn't contain any blue tones, and definitely does not fall into the jade and teal category that have been really popular for the past few seasons.  As I was saying to Amy this afternoon, it kind of reminds me of very (fresh) lettuce leaves, that crisp clear pastel green.
After you apply the nail polish, let it dry a bit.. you can smell the rose/ floral scent of the polish.  I tried smelling it from the bottle itself, but it smells mostly of regular nail polish, so don't do that!  Hehe.  What I am glad to note is that even after I applied topcoat, the rose scent still remains.
The formula of the polish is smooth and creamy and 2 even coats will give you opaque and non-streaky finish.  If you don't have very steady hands, wait for each layer to dry before before applying the next coat to avoid brush streaks/ lines.
Dior polishes usually last a good week on me with minimal tipwear.  So if you are looking into a fresh new green shade to wear for spring/ summer, this is definitely a great color to pick up from the collection.
I am also keen on the other shade, Forget-me-Not, and will pick that up when the collection launches island-wide mid-January.
Dior Waterlily Scented Nail Polish retails for S$36 and contains 10ml of product.  It is limited edition.
Photos & Swatches: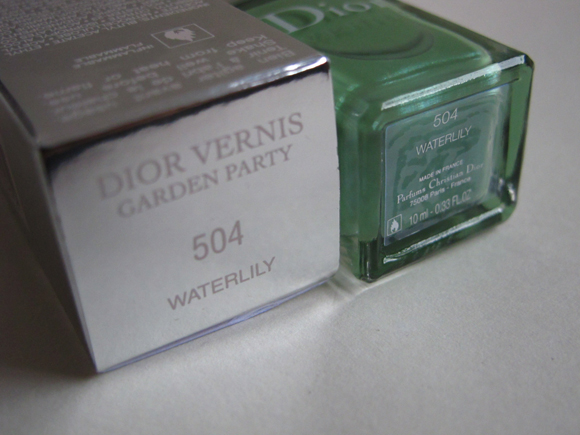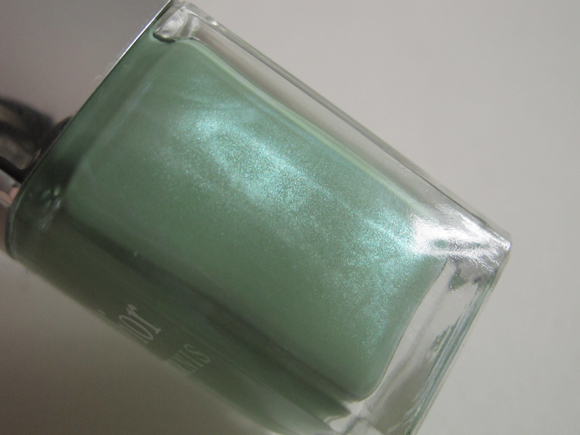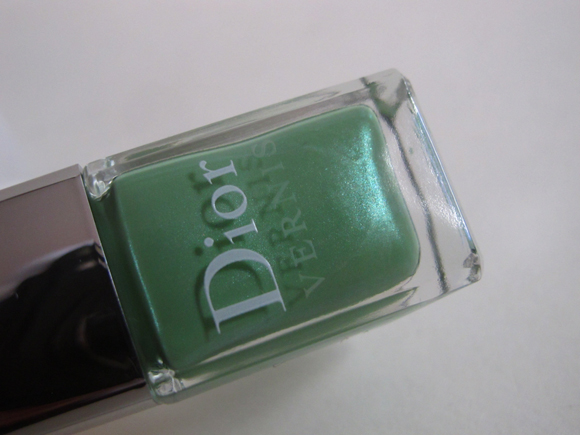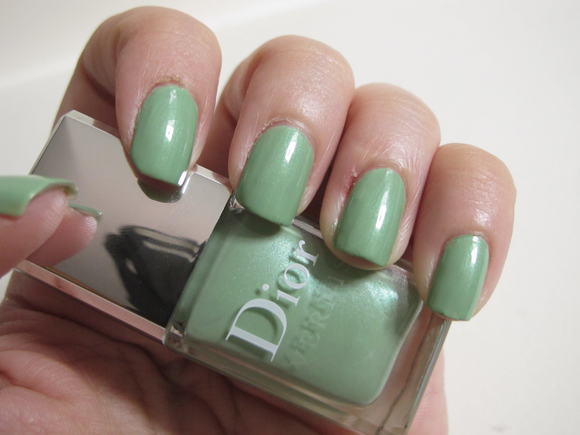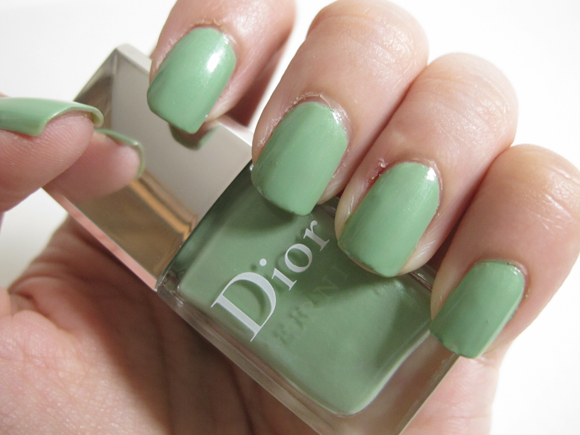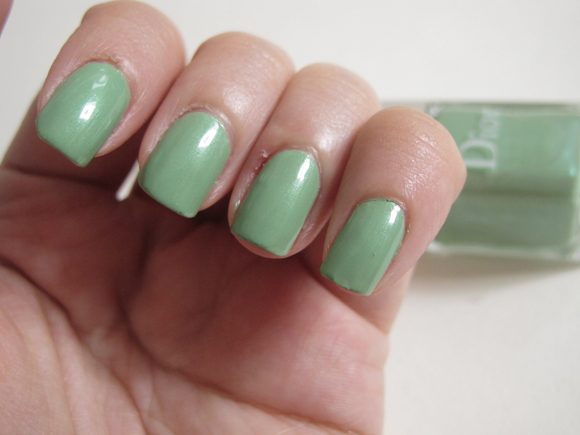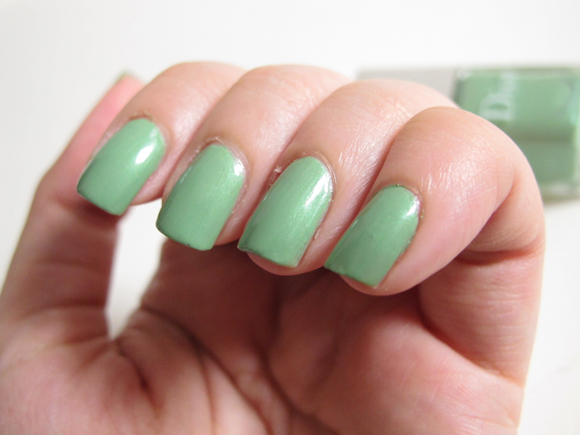 Looking forward to trying out the new 5 Couleurs palette and skinflash in upcoming entries.  Stay tuned.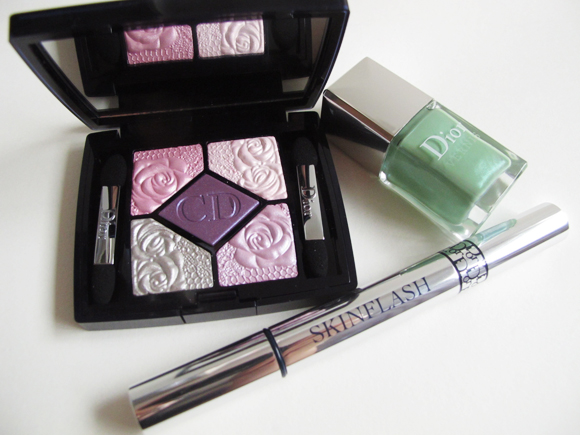 Hope this has been helpful.   Thank you for reading.
p/s Dior products featured were given to me for consideration.