Hi hi
This entry will feature the Dior 5 Colours Eyeshadow Palette in 841 Garden Roses from their Spring 2012 Garden Party makeup collection.  I will be showing you swatches, close up pictures, and also a couple of LOTDs which I did using the palette.
For collection information - link here
For my review and swatches of the Waterlily scented nail polish - link here
The palette retails for S$95 and contains 4.8g of product.
The colors in this palette are all shimmery, and contain a mixture of pinks and purples.  There is a light pink shimmery shade, a super pale pink almost off white shade, a pale lilac shade, a pale frosty silvery grey shade, and in the centre, a medium cool toned purple shade with blue shimmer bits (that makes it look almost like a duochrome in the pan).  All shades are rather finely milled, and have a very smooth texture.  My fave shades in this palette must be the super pale  pink, and the light silvery shade.  I do wish there is a really dark shade in this palette though, which would make it a lot more versatile.  But I guess this being for spring, and all the flowers and garden inspiration, pastel shades are the focus for this palette.
I guess I don't even need to go into the intricate patterns on the palette, as you can see for yourself in the pictures, the embossed roses, lace designs that make this palette ultra feminine and no doubt a collector's piece.  When I was using this palette, I was careful not to swipe over the rose imprint, and used only the flatter lace areas.
Here are some close up pictures of the palette: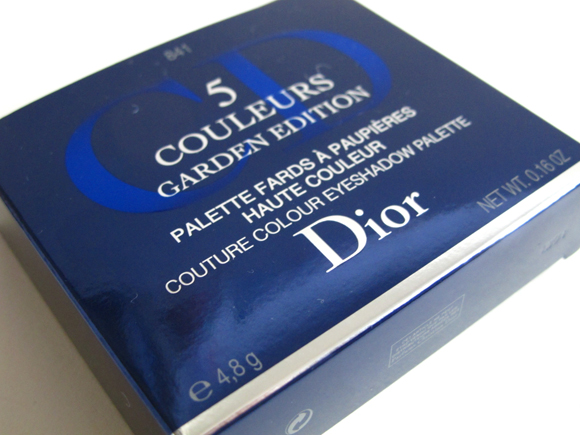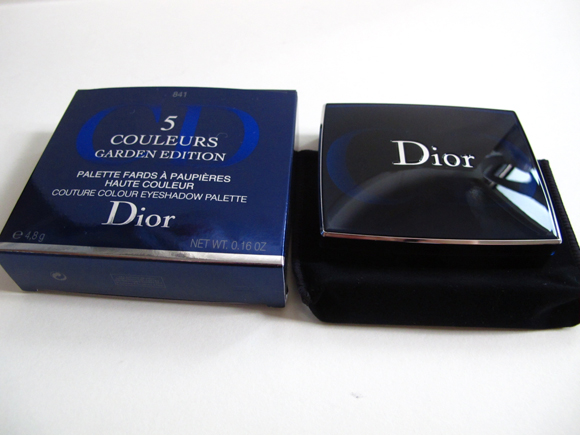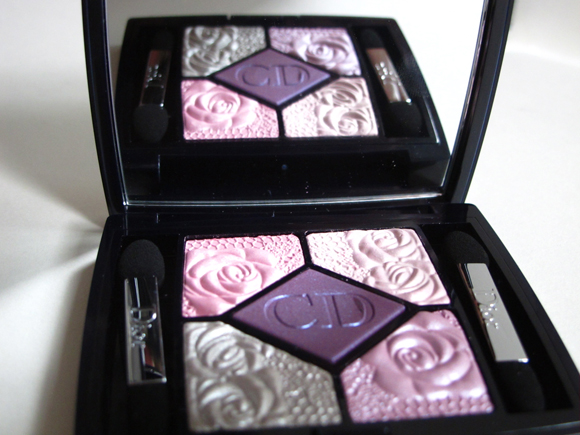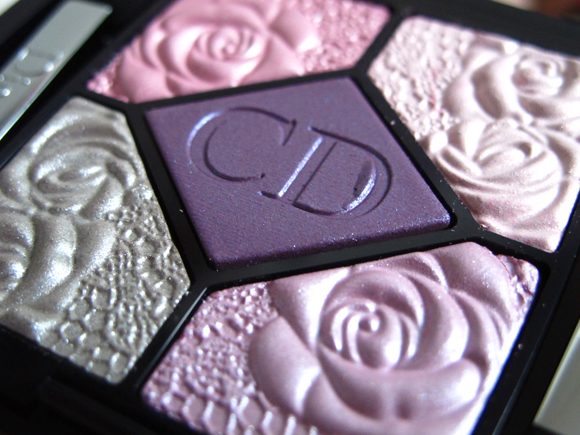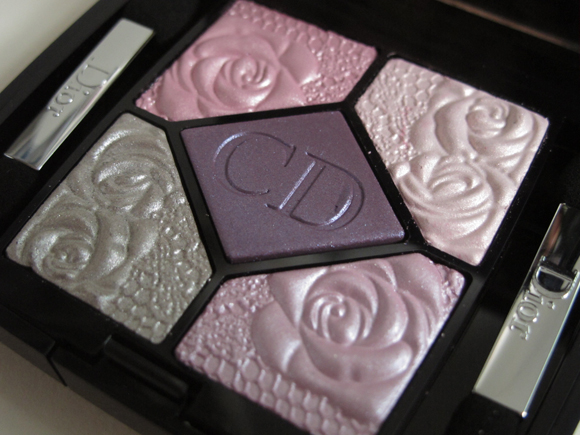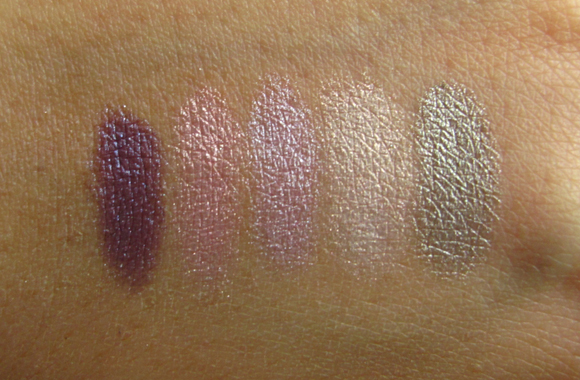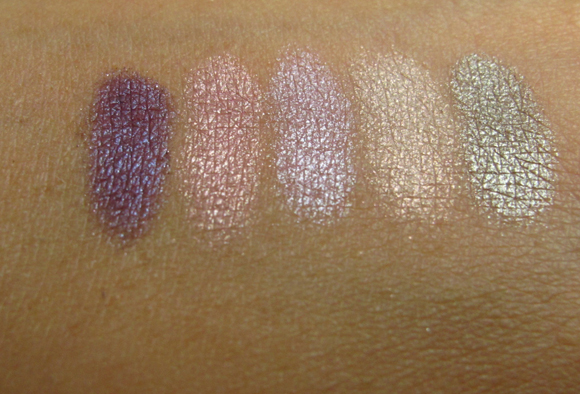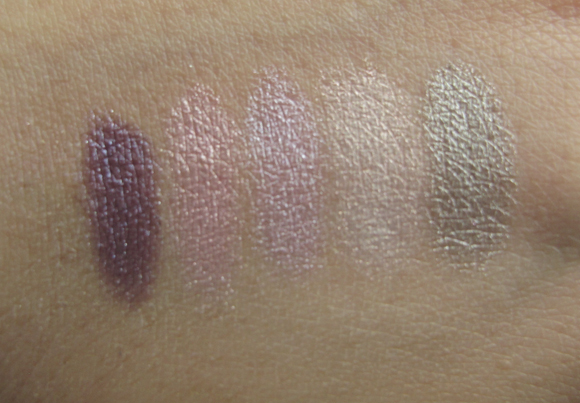 First LOTD -- where I applied the darkest purple shade in my crease, and the lighter colors around the rest of my eyes
Second LOTD - more my kind of look, where I did a gradient look, applying the darkest purple all over my lids, and then use the lighter colors to blend the colors up to my crease, I also used a purple sparkly liner to make the look a little more interesting.
I really NEED the falsies to bring out the whole eyelook!!!
My thoughts/ impressions:
Overall, this is one palette I won't naturally reach for everyday, but it is not something which is so outrageous and vibrant that I have to think very hard about how to use it.  The colors are soft, and very feminine, and even if you just use a light wash of color all over your lids, it just give you a very natural look.  I would say it is a very safe purple/pink palette, and all the colors work together to complement one another. If you want the colords to be super duper strong and intense, I would recommend using a colored base to make the colors 'pop'.
But it is nice to go soft on the pigments for spring --- we don't need to have strong pow-wow colors on our eyes all the time, and with these pretty shades, it is more elegant to go subtle. The colors by themselves aren't terribly unique, but you are paying for a Dior palette, and this has all the qualities of a luxe beauty product - the packaging, the attention to detail, the quality of the eyeshadows themselves certainly makes buying this palette a more special experience.
I hope this has been helpful.  Thank you for looking.
p/s Dior palette was given to me for consideration.  All opinions are my own honest ones.