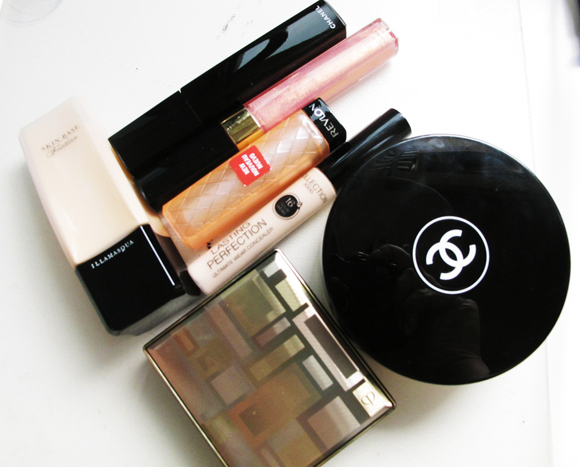 Hi hi!!
It is FEBUARY already!   *disbelief*
I thought I will give an update on some recent stuff which I have been loving lately.  Not really full reviews, but a few quick points about each item. Some are old products, and some are recent additions.
Collection2000 Lasting Perfection Concealer 01 FAIR
I can see why this product is so highly raved in the UK beauty community.  Really deserves the hype!  I have been testing this under my eyes lately, and it is quite amazing (I mean to just brighten up the undereye area, since the shade isn't really a undereye corrector shade).
Brightening Effect
Lasting throughout the day
No creasing even though used under the eyes
Gives awesome coverage, thick but easy to blend out by dabbing over my skin
Illamasqua Skinbase SHADE 04
A little goes a long way, flawless finish
Need to buff buff buff!
Smells nice, lasts the whole day
A little shiny though I can put up with it, and just blot my oily T zone.
The following are items which I keep grabbing for when I do my makeup everyday.
Loose Powder - CHANEL Ultra Fine Translucent Loose Powder
This loose powder is different from my usual CHANEL translucent loose powder (which comes in different shades) it is like the HD version of a loose powder, ultra fine, much like the MUFE HD powder.  I was just trying to rotate my loose powders, and decided to use it more often.
Highlighter - Cle de Peau Vintage Palette III
I like to dust this powder all over my face.  It smells awesome, and gives a faint nice glow.
Lipglosses
Chanel Extrait de Gloss in Genie and Glossimer 287 I think the name is Morning Aurora?  I layer them together, and the color is just a very natural slightly orangey pinky shade.  It is creamy but not sticky.
Revlon Lipbutter Creamsicle
Great pale shade which is still wearable.
Cheeks
Soap & Glory blush, Dior awakening blush
Perfume
Jo Malone Nutmeg & Ginger - Clean, not too spicy,
Nail Polish
SpaRitual Nail Polish remover, lint free cotton pads
Nails Inc topcoat and basecoat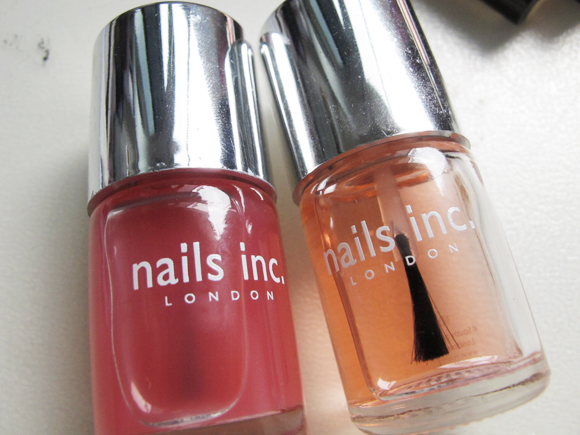 Makeup Remover: I purchased 2 bottles of the Hada Labo Hydrating Makeup Remover at Watsons when they had a promo, heard great reviews about it.  I think it is great for removing my daily makeup of Foundation, Blush, and any little eyeshadow etc.  If I have full face makeup, I would still reach for my Shu Uemura or Fancl oil cleansers.
What have you been loving?  Leave your top picks in the comments below!
Thanks for looking.   :)