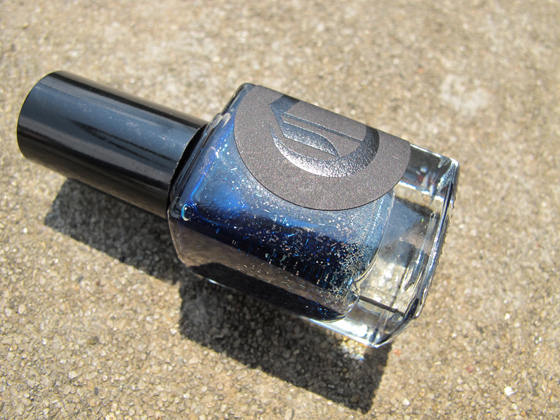 Recently received this Cirque Polish in Tibetan Nights from Meimei Signatures (retail price S$17, 13.2ml).  If you aren't aware, Cirque nailpolish is one of many indie nailpolish brands that seems to be getting quite popular these days...
Some background information on Cirque (extracted from their website here)
Cirque is an artisanal line of hand-blended nail polish made in New York.  The name Cirque, meaning ring or circle, represents the color wheel and the endless color possibilities in the continuum.  Creator, Annie Pham, sought to develop colors that transcend those of conventional brands by experimenting with unique pigments and raw materials.  The debut collection, Dark Horse, is a 12-color arrangement that is diverse in its hues and finishes -- similar to the creative energy that abounds New York.
Cirque nail polish is B3 free, which means it does not contain toluene, formaldehyde and dibutyl phthalate. Each bottle holds .45 oz / 13.2 ml of product and is hand-mixed by batch using high quality ingredients such as cosmetic-grade pigments and glitter.  Organic lavender and clary sage essential oils have been added to lend your hands a subtle scent after the polish dries.
Introducing 

Tibetan Nights 
A deep blue polish with micronic-sized glitter in a translucent finish 
The bottle itself is square, and the brush is similar to those of Essie (smaller brushes, not the wide brushes like OPIs)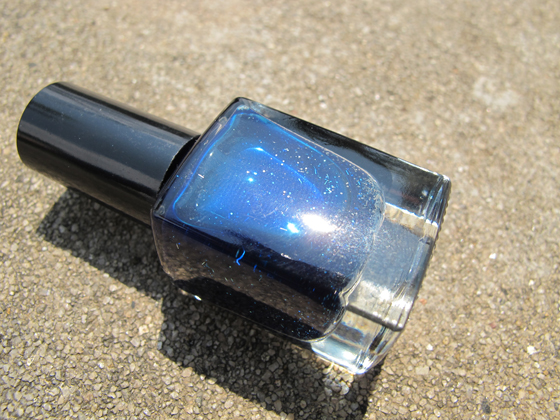 Because it is a translucent (or jelly?) in consistency, I have applied Estee Lauder Blue Dahlia thinly as a basecoat.  But this does not interfere with the translucent finish of Tibetan Nights.  The base color simply meant I don't have to apply 4-5 coats of the Cirque polish. 
The glitter bits are subtle, and catches the light, and the translucent finish of the polish gives it a watercolor type of effect.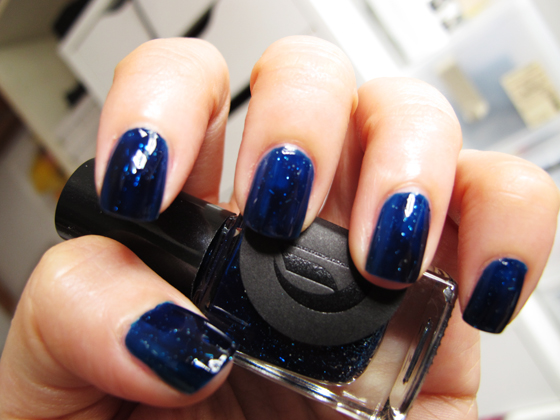 see the natural gradient of the color
lighter at the base, and appearing darker at the tips..this isn't intentional, but I thought it gives the shade some depth and mystery.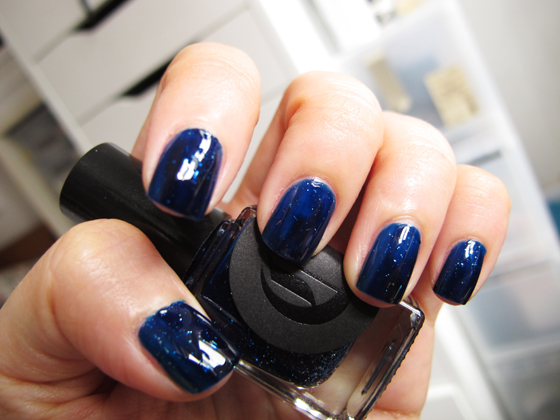 another angle to show the juicy jelly finish of Tibetan Nights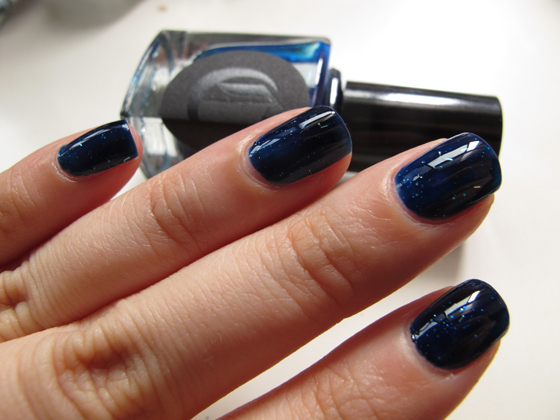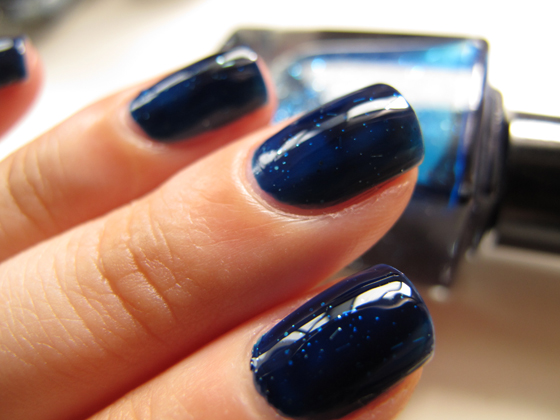 If you love starry dark shades, I think you will love Tibetan Nights.
Check out Meimei Signatures for more shades (including several other indie brand nailpolishes!) and to purchase. 
Hope this has been helpful, and thank you for reading!