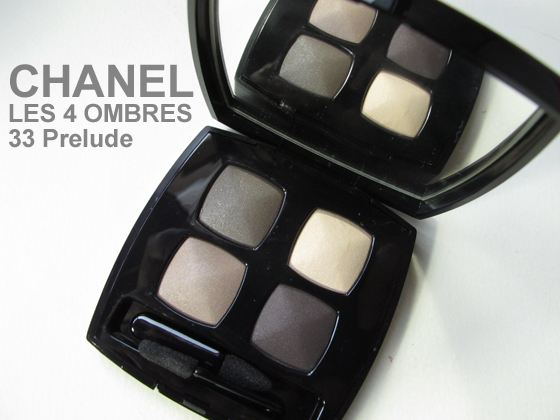 Hi hi!
A while back, I had the chance to purchase the Chanel Prelude quad (the US edition) from one of my girlfriends, Jolyn.  I had heard good reviews about this quad, so I decided to add this to my collection.  It reminds me of a cooler toned Mystic quad, but the texture of this quad is so much smoother, and finer. All four shades work very well together, and enhances my eyes very well. 
They are easy to blend, and the colors show up pretty true to how they look in the pan.  If you love your neutrals, you will love this Prelude quad. 
I shan't go on more, but do enjoy the following pictures.  I will bring you through what I used on the rest of my face at the end of the entry.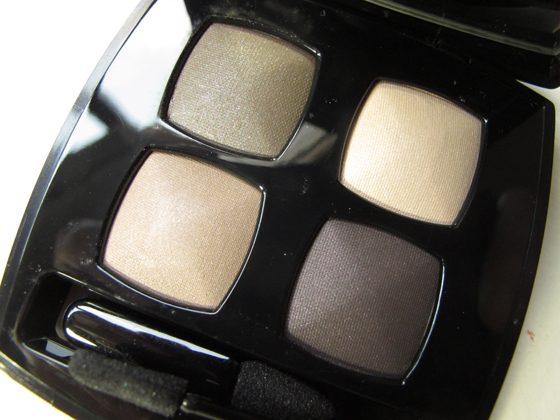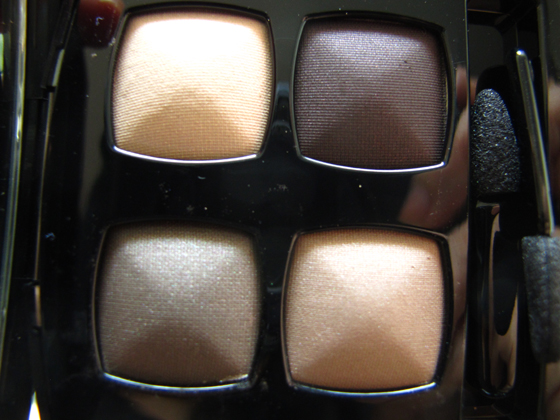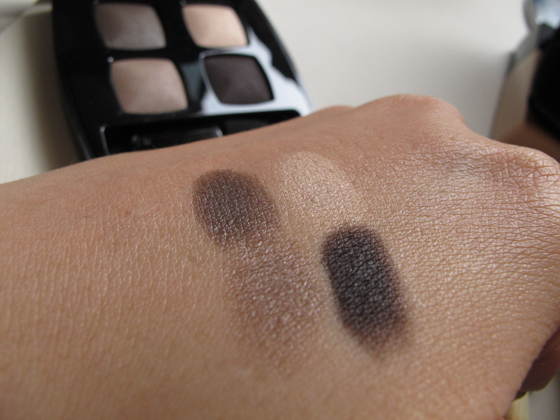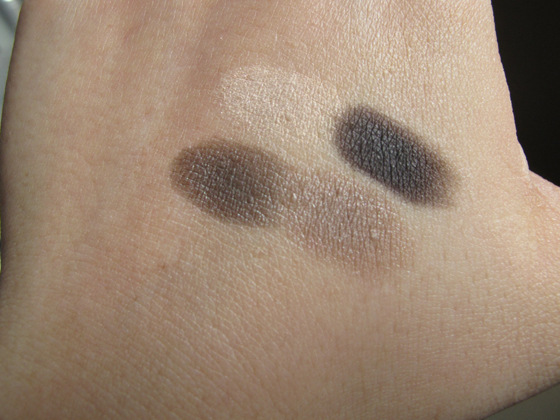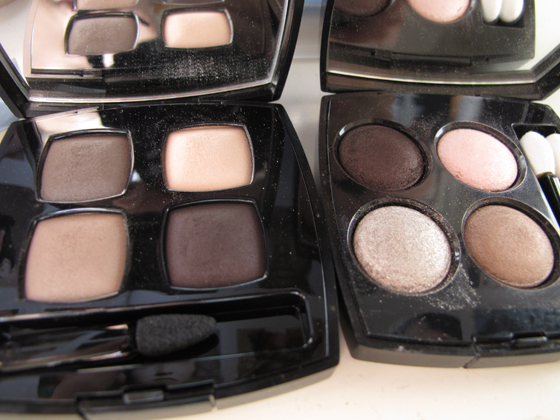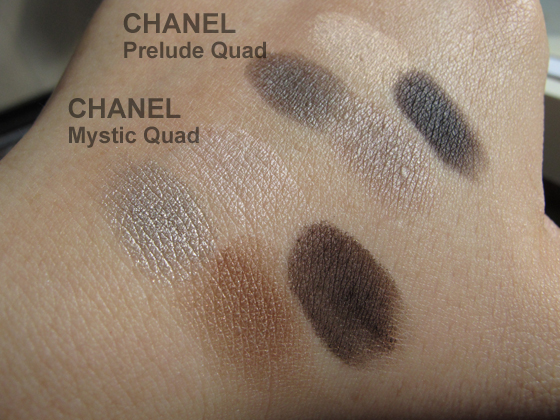 Lightest shade - on the brow bone
Medium shade - crease
Taupey deeper shade - on  the lids
Darkest shade - nearer the lashline for definition
I used very minimal eyeliner...and kept the lower lids clear, except for some mascara. 
On the rest of the face, I am wearing mostly Chanel. 
Le Blanc Sheer Illuminating Base, Vitalumiere Aqua, Translucent Loose Powder
Bronze Rose
Rouge Coco Allure in Super (a neon hot pink)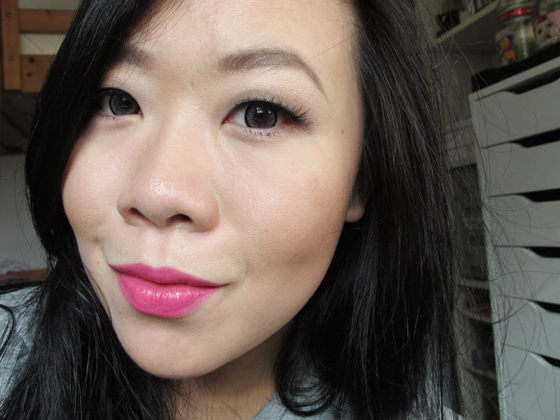 A very easy to wear quad, and definitely a keeper! 
Hope this has been helpful, and thanks for reading!