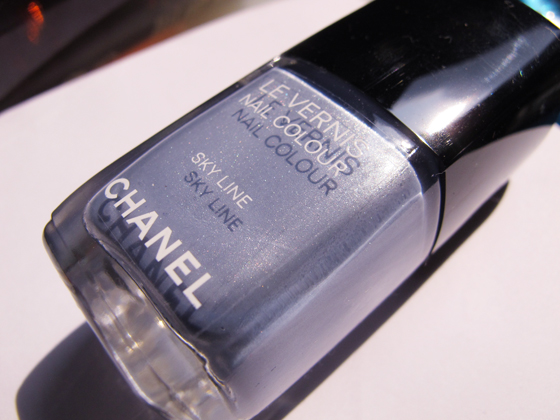 Chanel Le Vernis in the shade Skyline is the only product I bought from the latest Chanel Blue Illusion collection which is exclusively launched at ION and MBS stores this week.   Everything else is blue-themed in this collection, and both the Illusion D'Ombres are really pretty, but nothing that I should get.
The Blue Illusion collection is the makeup looks used in their Spring/Summer 2012 Haute Couture runway show, which took place in a Chanel airlines setting.  (link)
And some of the looks sported by the models - you can see the strong blue eyes, clean skin and lips.  Love the crazy hair, and the delicate blue jewels!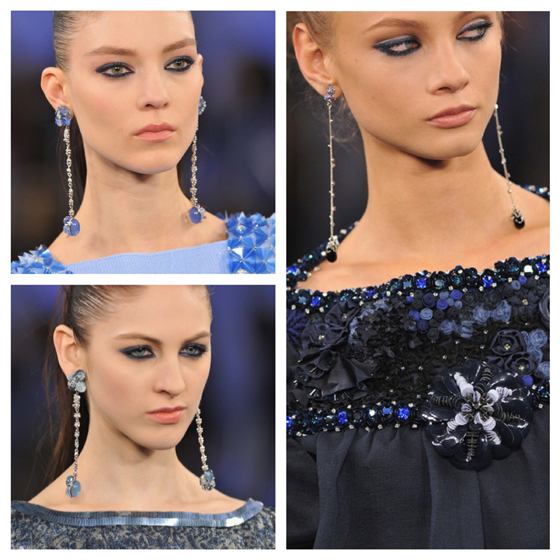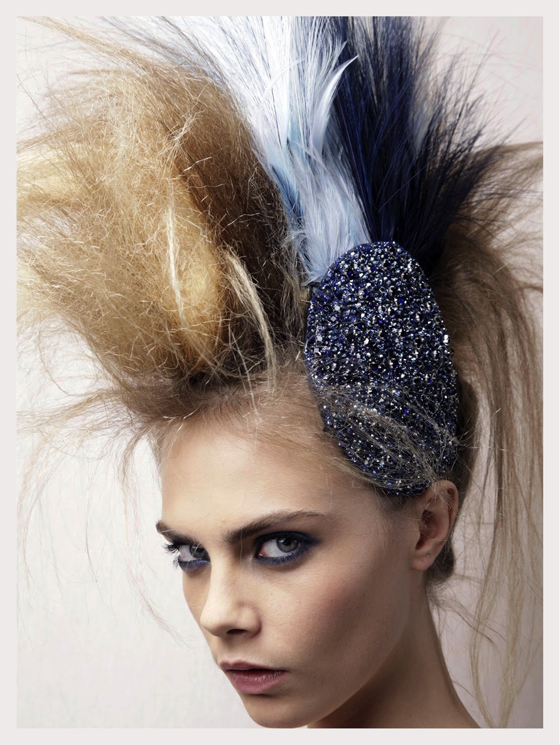 [image credit]
So anyway, back to Skyline (limited edition...grab while you can!) is a pale frosty cool toned skyblue shade.  I have read reviews that this would be frosty, but when I saw the shade in store, I think I can work it.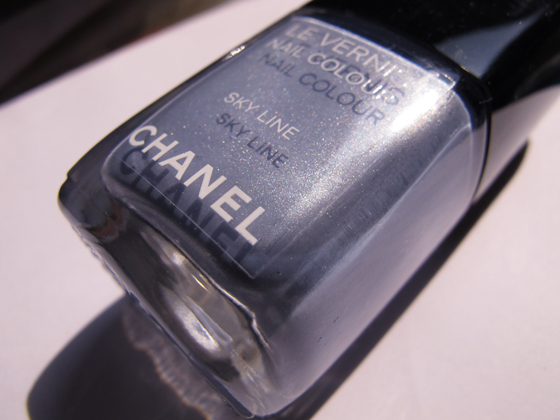 The finish, in my opinion, is really more of a pearlised finish rather than frosty.  I didn't have major issues with visible brush lines, and 2 coats, or 3 even coats would give you a very nice intense pop of color.  (2 coats has a very soft delicate effect, but I have 3 thin coats on for full intensity - but that's not to say this is sheer in anyway.  It's just my preference).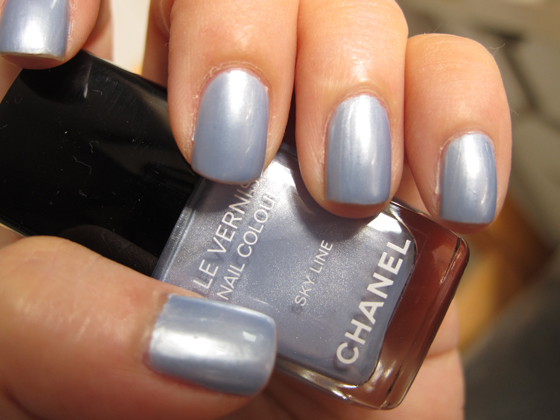 It's actually quite bright in real life, and I have noticed eyes looking at my fingernails as I am gesturing about.  But the color is so pale, and so chic, I didn't really mind the extra attention.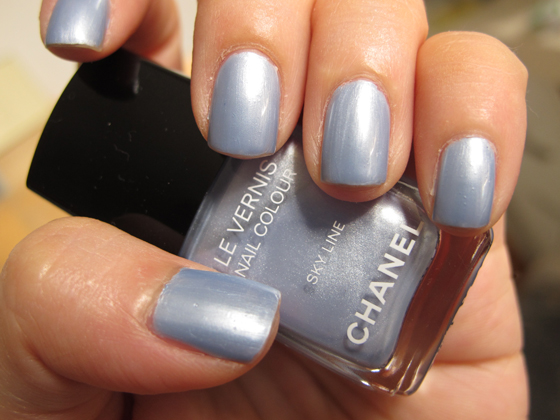 a quick shot I took with my iphone when I was out in the morning sunlight. 
Love this skyline blue indeed!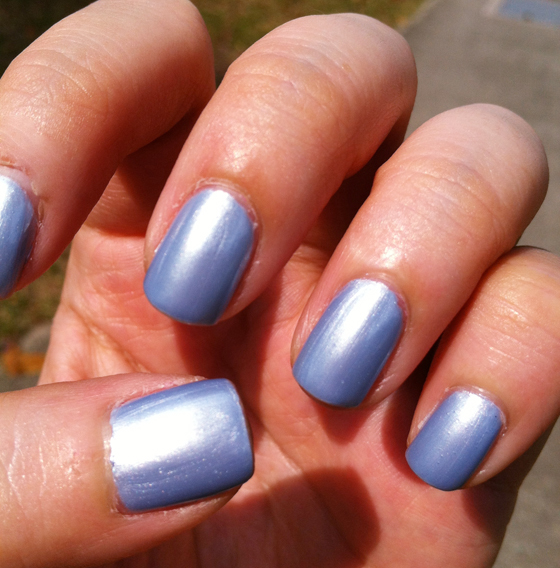 That's all I have...I do wish I can get more entries up this weekend, but work is calling, and I will be back with more information and everything next weekend.  Keep my fingers crossed! 
Thanks for reading!