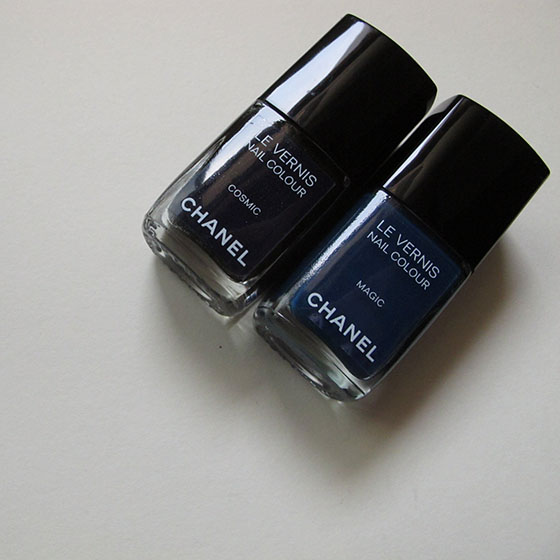 A while back, I bought this pair of Chanel polishes from their <span style="font-size: x-small;">Fashion's Night Out 2013 (CHANEL Fall 2013 Nuit Magique) collection.   A beautiful pair of sparkling soft black & deep creamy navy blue shades...not that they are super unique, but I have collected all the FNO chanel sets since 2010... so I guess I can't pass this up. 
</span><span style="font-size: x-small;">A closer look:
Cosmic is a soft black, super glossy and contains glassy silvery shimmer bits. 
Magic is a deep one coater navy blue which has a slight tinge of green
</span>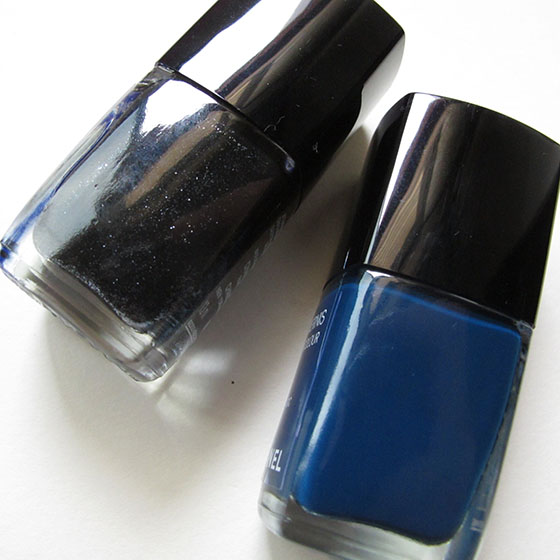 swatches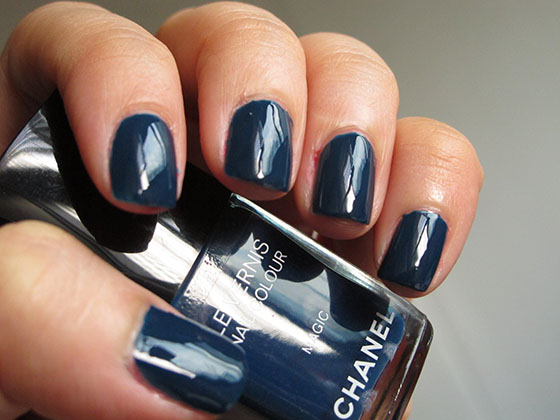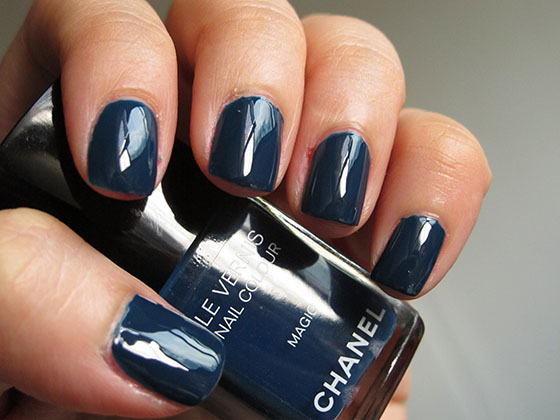 this is 3 coats of Cosmic - I think this is going to be my fave black.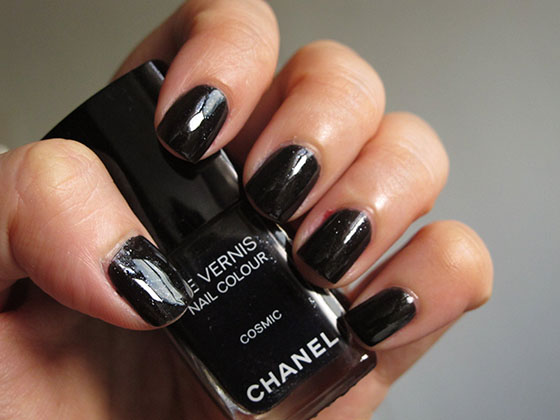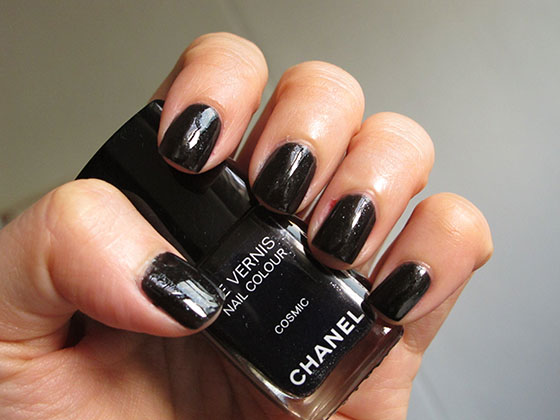 just a quick comparison to Chanel Blue Rebel - I would say that they are 95% similar, indeed, if you just look at both shades, they are identical... but Blue Rebel is 'blue-r' and has a thinner consistency.  It also contains a slight grey tinge.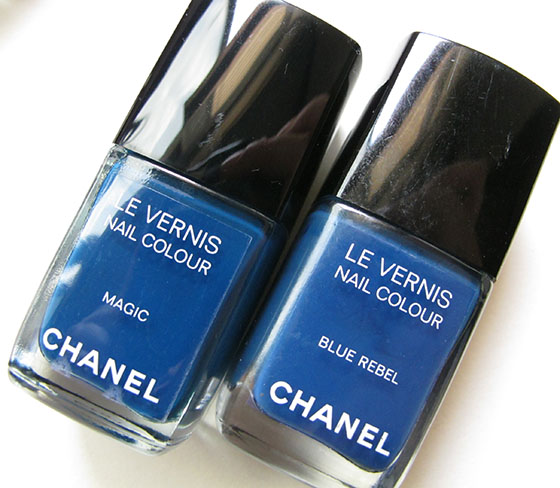 Comparisons: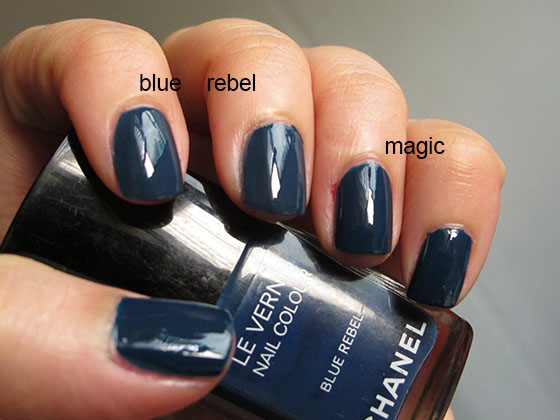 That's all, and thanks for looking!