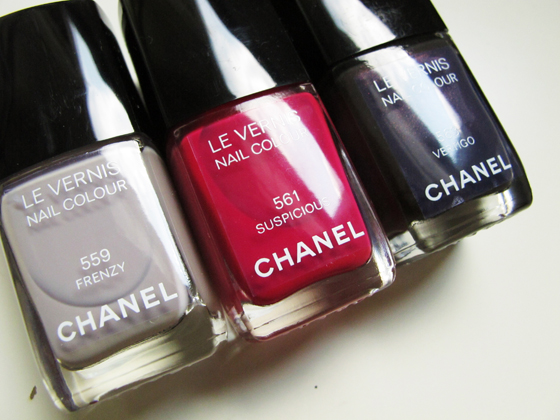 Hi!
This entry will feature all the Chanel Fall 2012 vernis, I bought all 3 of them - the colors were too yummy to pass up.  There is Frenzy - nude grey, Suspicious - bright pop of deep reddish pink and Vertigo - dark sooty purpley brown.  I won't be doing any comparison swatches in this entry, but I have paired each shade with the Chanel Mat Velvet topcoat for some variety. 
Firstly, we have Frenzy - you are looking at 3 even coats for full creamy opaqcity. 
This is natural glossiness, without any topcoat.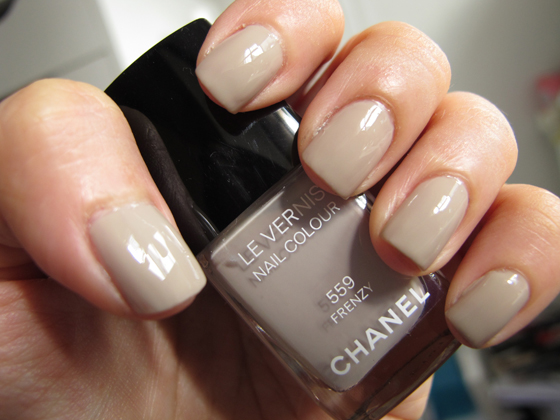 with matte topcoat
I love the muted matte look.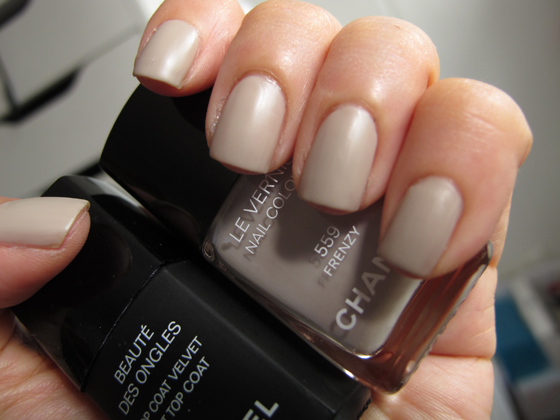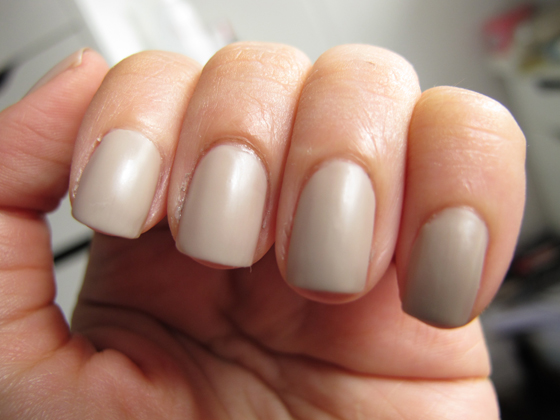 Vertigo, with topcoat
2 even coats for full color payoff. 
The shimmer and sheen in this is very subtle, so it looks almost just like a purpley black brown shade. 
I am thinking it looks like a darker version of Paradoxal (I should have painted Paradoxal next to Vertigo...but oh well).
without topcoat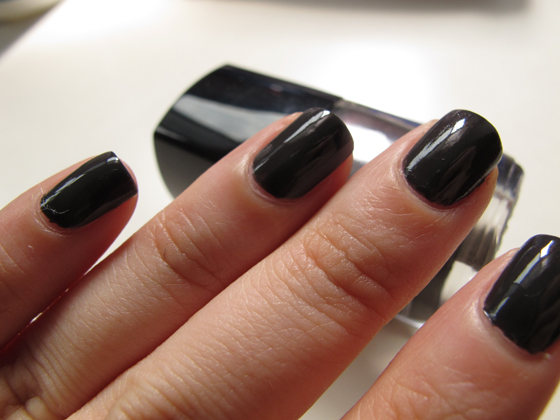 Vertigo - matte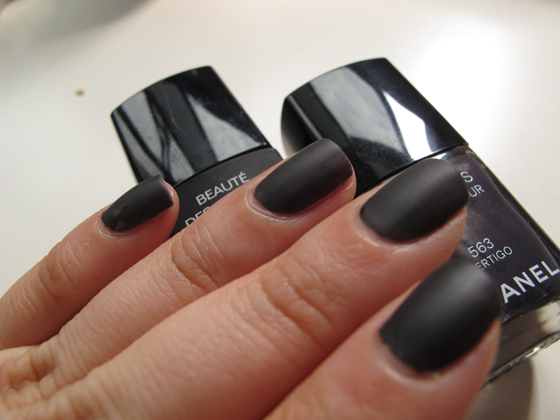 Suspicious is really a deep reddish fuschia, but it is looking a little warmer (more red) in my pictures
You can get away with one coat if you are in a hurry, but I painted 2 even coats. 
I didn't use a topcoat, but after Seche Vite, it is very glossy and ultra smooth.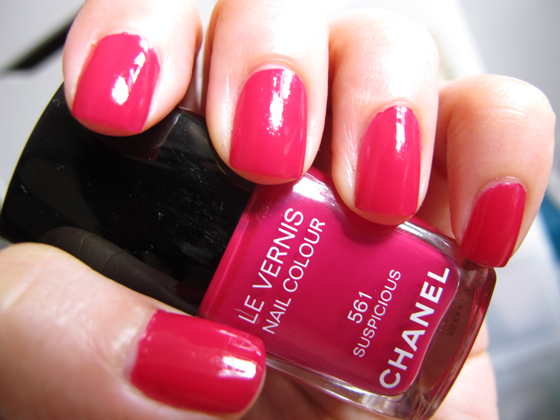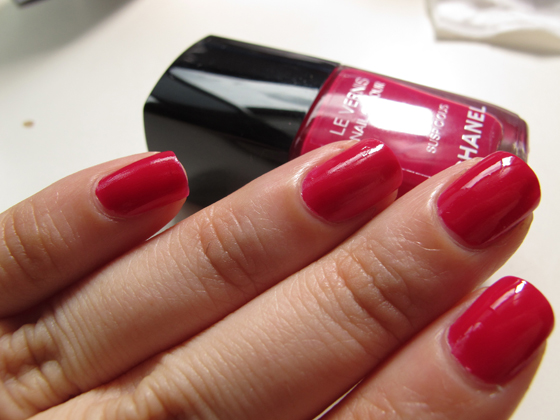 and with the matte topcoat - looks like of like marzipan.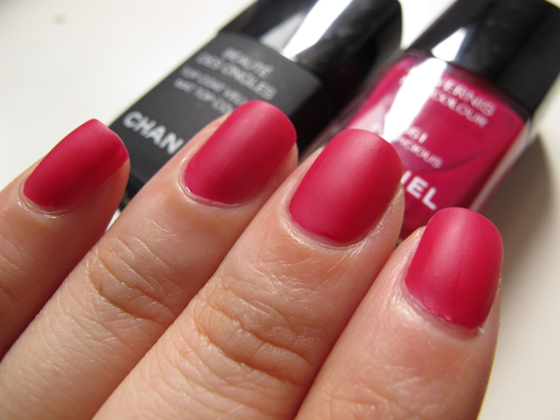 My fave would be Frenzy, followed by Suspicious. 
Which of these shades have you picked up?
Hope these swatches have been helpful.  Thanks for looking!