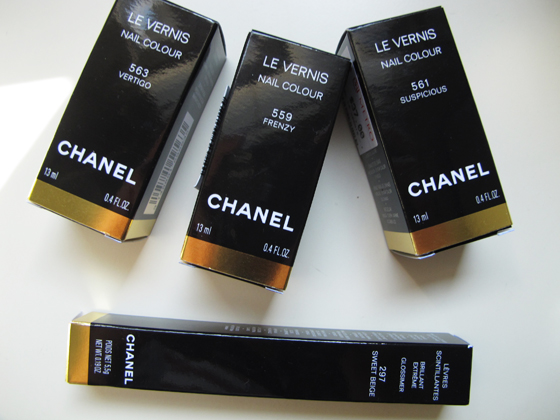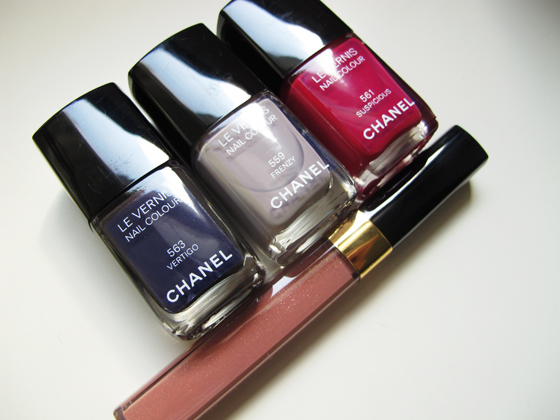 Hi!
Just want to quickly share my top picks for Chanel Fall 2012.  Detailed swatches and thoughts will be followed in later entries this week.  I think this is my first major Chanel haul this year.  I skipped on most of the Chanel collections earlier this year (notably Spring and Summer) but the Fall collection really got me.  I knew I wanted all three of the vernis.... especially Frenzy ever since I set eyes on it from the runway shows. 
I quickly swatched them last night, Suspicious and Vertigo are opaque creamy almost one coater, while Frenzy takes 2 even coats, or even 3 if you want it to look very intense (as intense as this soft pale nudey grey can be).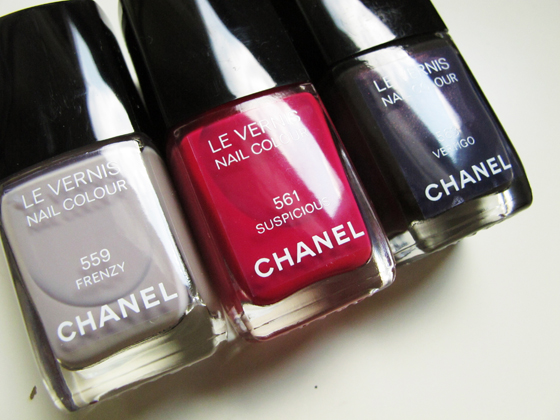 I also impulsively picked up the Glossimer in 297 Sweet Beige, it is beautifully creamy and opaque and the shimmers in it, are just too gorgeous.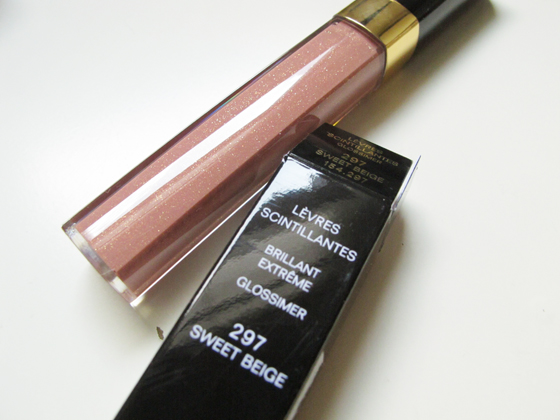 A quickie lip swatch.
It is very wearable, and I love it!
Metro is still having a 20% off storewide today (Saturday 4 August 2012), so go out and GRAB them now. 
The new single eyeshadows are super pretty, and the quality is awesome, but I can't justify any more eyeshadow purchases.  
The quad (premier regard?) and Rose Initiale blush are both skippable in my opinion.
I hope this is useful, and thanks for looking!