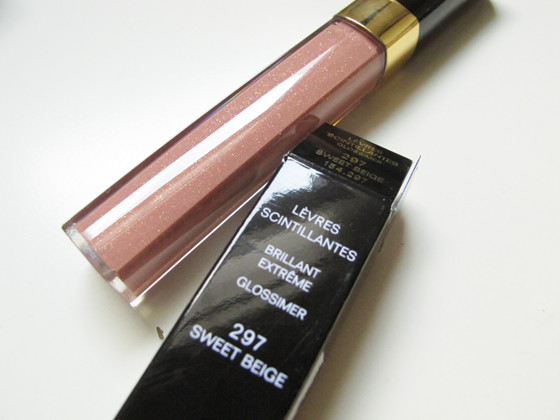 One of the items I bought from Chanel Fall 2012, the glossimer in Sweet Beige (I blame it to the 20% off at Metro that got me feeling just a bit more impulsive).... but anyway, it is a really pretty shimmery nude gloss that is quite intensely pigmented.   Chanel glosses are not sticky, and the shimmer bits are just quite gorgeous..across the whole color range.  It is nice to keep a couple in your collection, because they are really quite fine in quality, and contains abit of product given the price you pay for them. 
Lip Swatch
And here's how it looks like as a whole look. 
More details on this look in a later entry if you are keen on what products I used (mostly Chanel). 
Highly recommend you getting Sweet Beige~
That's all, and thanks for reading!