Hi hi!
This is probably the last giveaway I am doing for 2011!  As the year is drawing to a close, I would like to thank everyone for 'supporting' this little blogette, and always having very positive feedack and comments about all things related to makeup and beauty.  2011 has been an awesome year for The Makeup Blogette, and I definitely look forward to even more exciting things to come in the following year ahead.
It is also kind of scary how time flies each year, and I have been rambling about makeup for the past five years or so.  And there is always something new to share, something new to learn, and something new to try out... I don't think I wil ever run out of stuff to ramble about when it comes to makeup and beauty.
I have lots more entries slated for the year end, so bear with me for come January, I might be super super busy, but you know I can't stay quiet for long on here.  :p
I would like to wish everyone a great great fantastic new year ahead, and lots of cheers to new found friendships, good old friends and also lots of hope for new relationshps that have yet to be forged in 2012.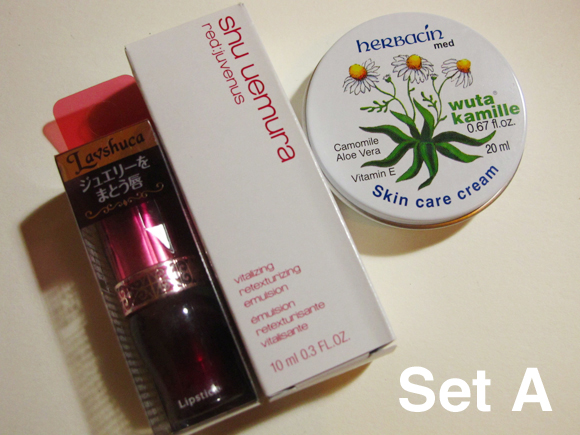 SET A: Lavshuca lipstick, Shu Uemura Vitalising Retexturising Emulsion (10ml), Skin Care Cream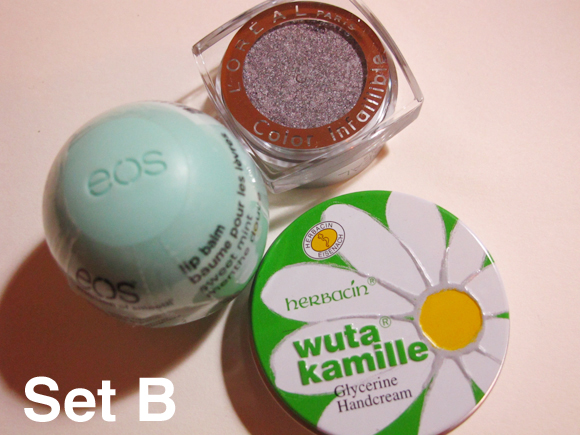 SET B: EOS Lipbalm, Handcream, Loreal Infaillible Eyeshadow Flashblack Silver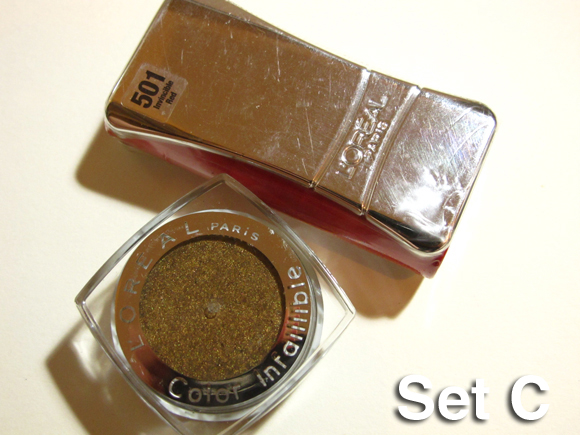 SET C: Loreal Infaillible eyeshadow in Sahara Treasure, Loreal Lipstick 501 Infaillible Red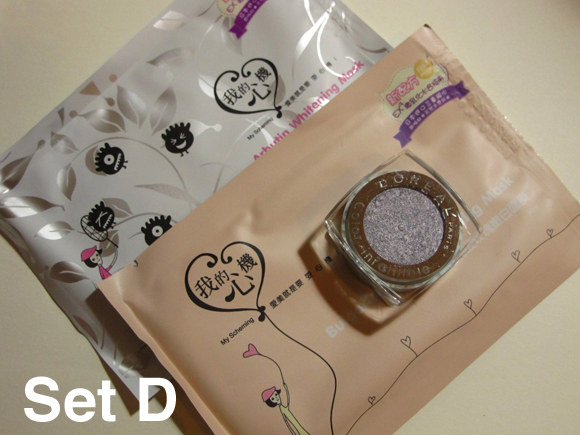 SET D: 2 face masks, and Loreal Infaillible eyeshadow Flashblack Silver
To stand a chance to win:
Enter comment below with your name, email address and state which set you would love to win and your new year wishes.
Open to all readers internationally.
Enter ONE comment only.
Deadline: 31 Dec 2011  - I will announce by first week of Jan latest.
Winners will be picked randomly according to the respective set of prizes.
All decisions are final.
Comment Format:
Name:
Email:
I would love to win SET A/ B/ C/ D  (choose ONE only)
My New Year Wishes:
Good luck, and have fun!
P/S I purchased all prizes here with my own funds.