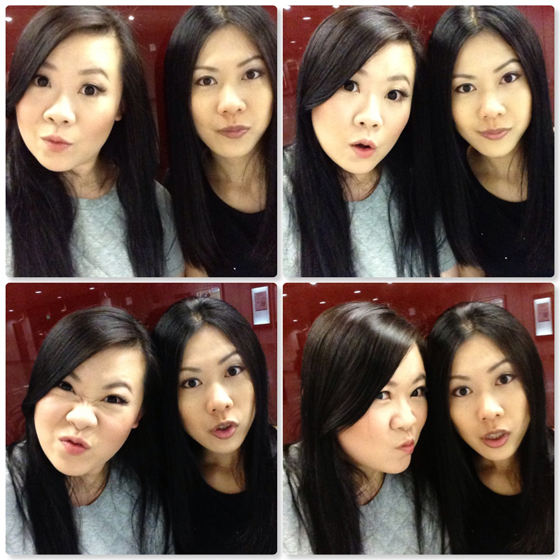 Hi hi!
The blogging schedule is a little erratic this month, and I will be quiet for a whole week, and suddenly I just shoot a few entries in a roll.  This is heavy duty exam season at work for me, and while there are random days of just plain 'nothing', some days, I find myself staying at work til late-ish, and by the time I am home, I just want to laze at home, and do absolutely nothing.  And you know there are days when I really just don't feel like doing anything to do with the blog. This also applies for events, and I have been really slack in replying to emails, passing on meetings and product meetings, because I just really want my own time, and some of these events that are taking place over the weekend are just a NO go for me.  And you know I would only attend events and write about products which I personally am keen in.   
So anyway, things are winding down at work (I THINK SO....) and I thought I would just kick start the blogging scheme of things again with my monthly updates, just some random stuff  that I have been quite obsessed with lately.  
Went out for drinks a couple of weeks ago at Cha Cha Cha (Holland Village) totally enjoyed our light dinner, and lots of margaritas.  Then the same time we went to this joint in Chinatown that sells BBQ, Chinese cuisine and lots of beer.  This Chinese place, has become a weekly ritual.  We order a ton of fiery food, have beer and just walk about Chinatown and take the bus home.  Really simple & satisfying indulgence.  The best thing is, you could go there in the middle of the night and the place is still bustling with people.  There is something really enjoyable about eating and dining at unpretentious slightly dingy places, and when the food is good, you know it's a 'keeper'!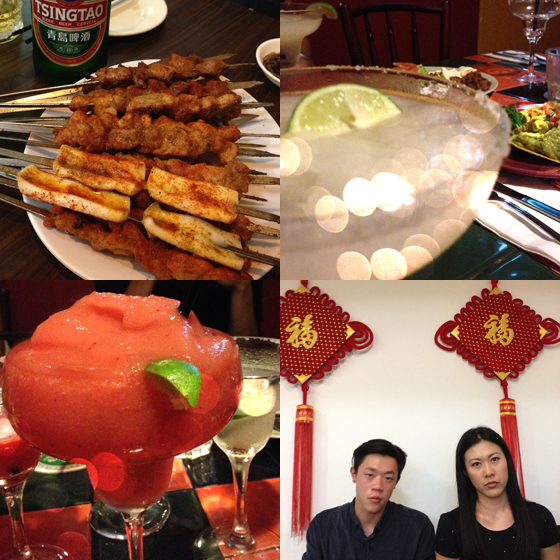 Totally opposite to the notion of 'unpretentious' places, I have also been enjoying a couple of hipster cool chic cafes lately.  Especially in the middle of weekday afternoons.    These places are no stranger to many of you, I am sure... namely CSH coffee bar, and Tiong Bahru Bakery (the Tiong Bahru branch not the Raffles City one). The vibe is good, the pastries are yummy, and it's just really a good place for people watching.  I even brought my comp there once to write a couple of entries, which are still not published yet! (opps!).  Besides that, I also love the Starbucks at Rochester Park.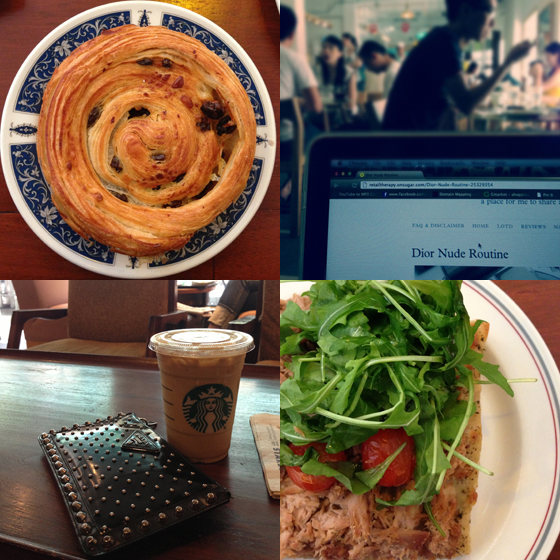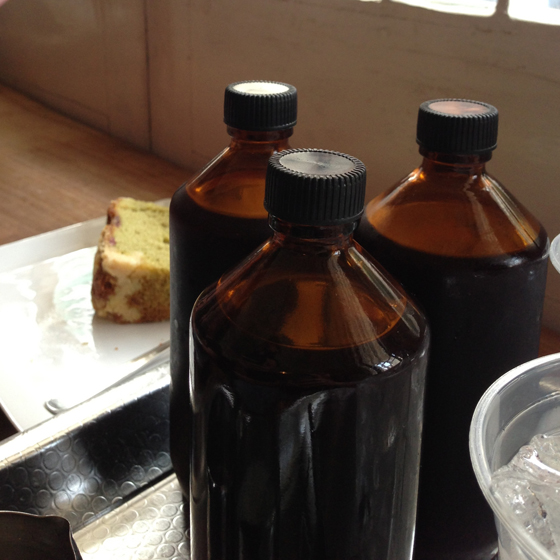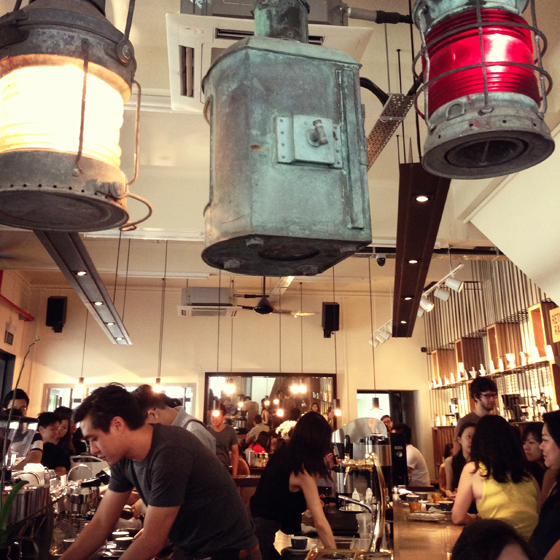 My cousin is really into baking lately, we are the lucky receipients of her goodies.  Below is an awesome tart which she made last week, as we celebrated her birthday.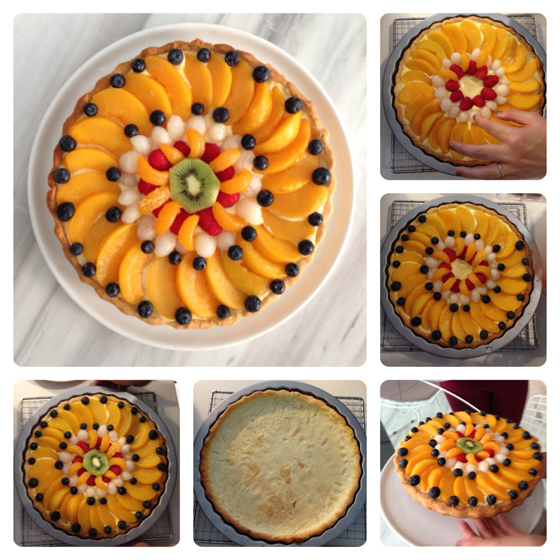 And this month, I also drove myself to Pine Cakes...and tried out a few slices.  That berry muffin is another of my cousin's creations.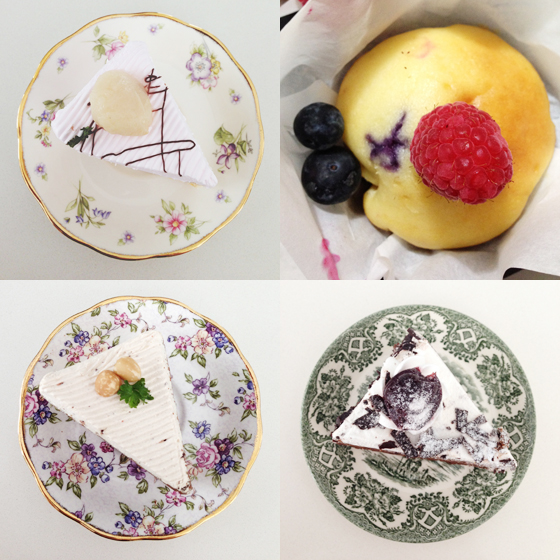 I have been enjoying Instagram, and spamming pictures there. Sometimes it is really so instantaneous, and I am way more likely to reply to comments there. Lots of active users, and genuine makeup lovers out there and I love the interaction there. 
Shown here are my current fave night time routines, featuring the Kiehl's Midnight Discovery combination, Clarins Double Serum & Clarins nighttime routine (which I will probably devote a separate entry to), my top ten products to repurchase if I (touch wood) lose my makeup collection, and also my fave body oily routine of the moment with Jurlique lavender massage oil.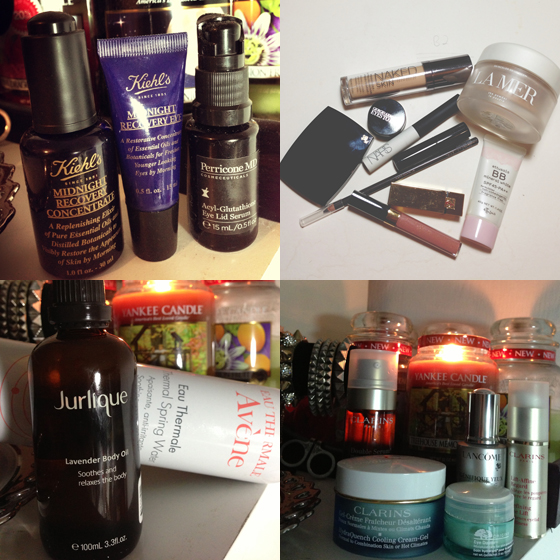 I also love doing Instagram tags, such as these, which allow me to go through my stash, and re-discovering gems: 
my fave lipglosses
(I love editing pictures on my iphone! Haha)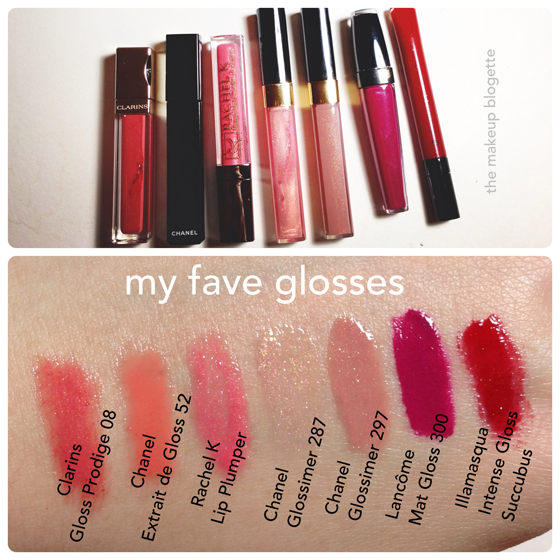 I have several batches of new makeup coming in the next couple of weeks, can't wait to feature and share! 
I also have several reviews and features to blog about too, and I will try to get these up soon. 
Also, I will be travelling to colder climates in the next couple of months, so I have been busy shopping for fall weather.  That's quite exciting.  I already have the essentials, but there's no harm getting a few pieces to update my fall wardrobe! If you are wondering, I will be going to Beijing in November, and spending a WHOLE week in Hong Kong in December! 
Got a few pieces from ASOS, and H&M. Some pants, a pleather jacket, and also the snood which is so cosy! 
I also recently sent in my T&Co. stuff for polishing (for a fee, at the T&Co. store), and they came back after a week, looking totally brand new.  I am very impressed, and highly recommend that you do the same for your jewelry if they are looking dull lately.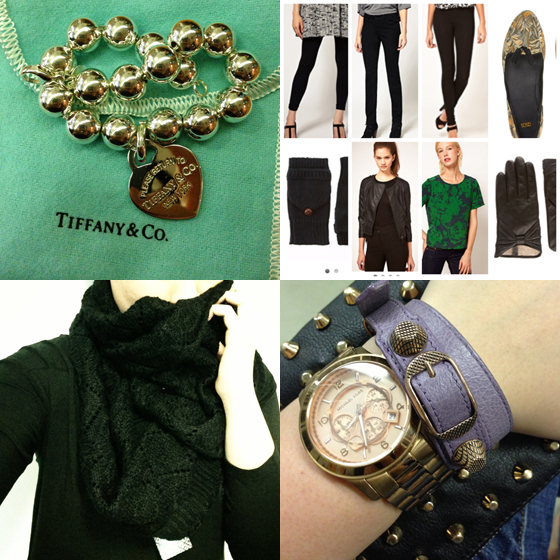 I also made a Pandora purchase lately, started my first bracelet, and I will feature them in a later entry.  It was so fun picking out pieces which I love!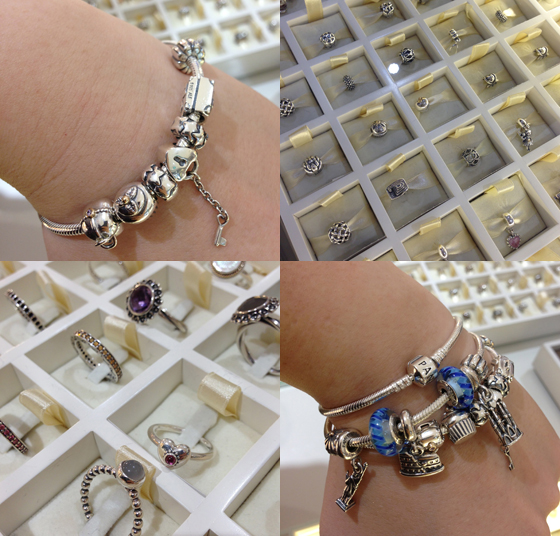 Played with with a silver and matte black combo manicure earlier this week.  
It looks totally wicked.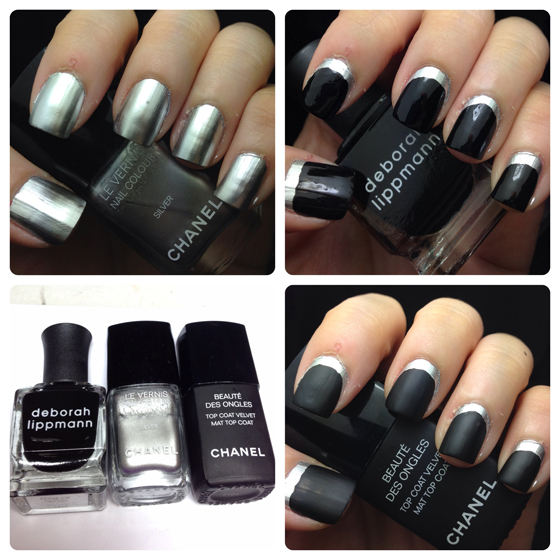 And my other nail polish choices lately...here!  Which is your fave?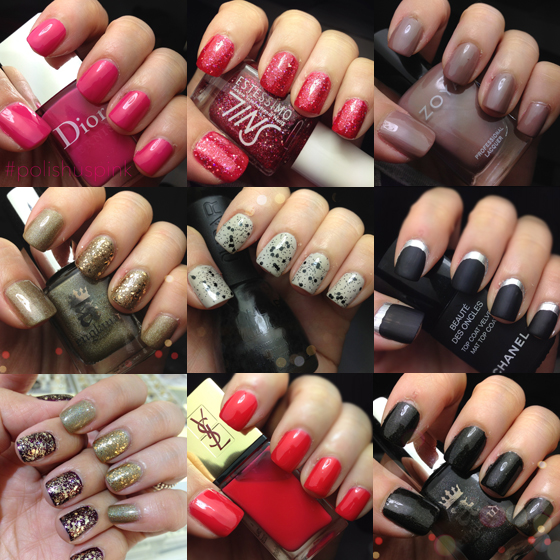 Bought two pairs of shades lately, from Shopbop (my second pair of HOH) and a pair of Quay Eyeware from Nana & Bird. 
I think I will definitely do a updated sunglasses collection soon.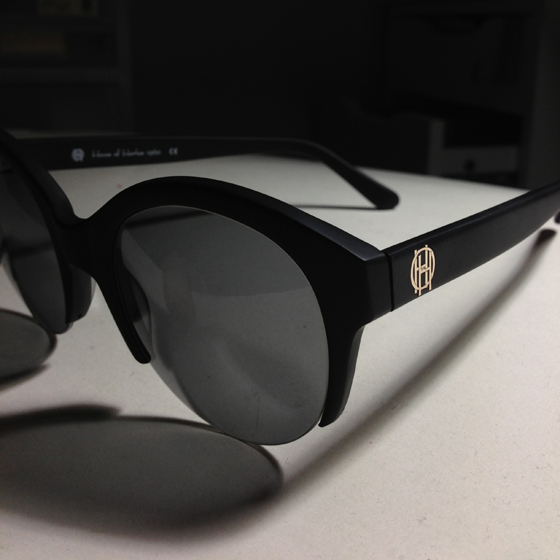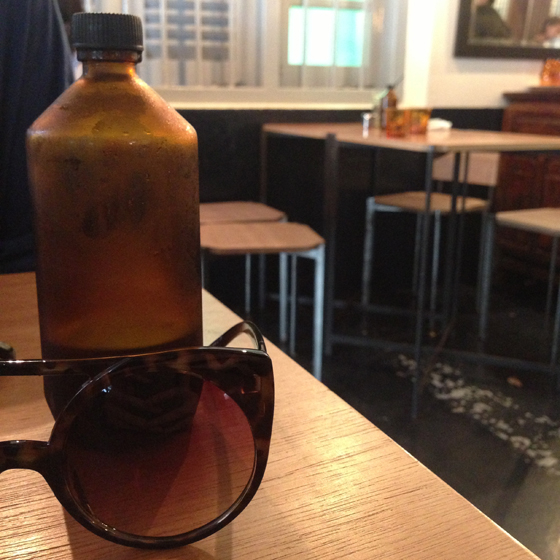 Speaking of Nana & Bird, Tiong Bahru Bakery, I love Tiong Bahru.  If I could, I would totally want to stay there.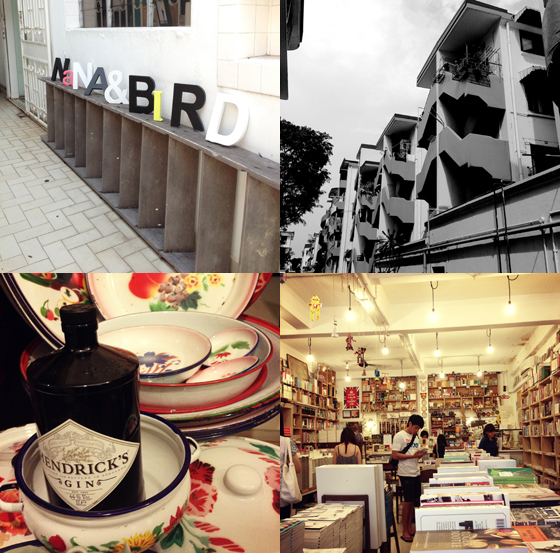 Has anyone seen Brad Pitt in the Chanel No5 ad? 
Sigh... so so so #hubbahubba!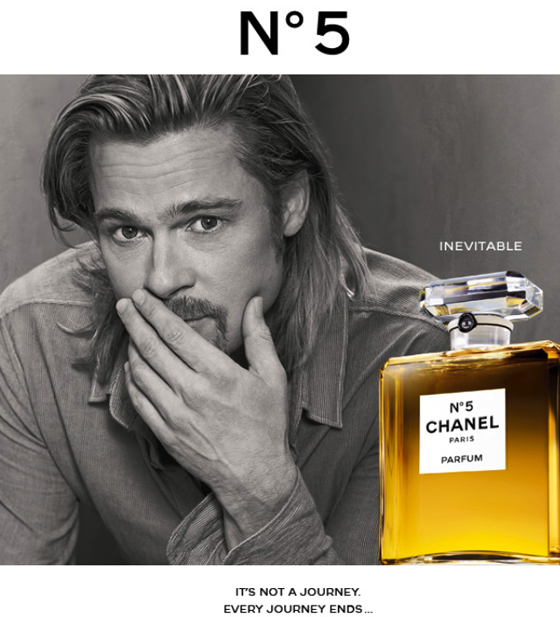 I also bought two new Yankee Candles from their Autumn collection, and currently enjoying them.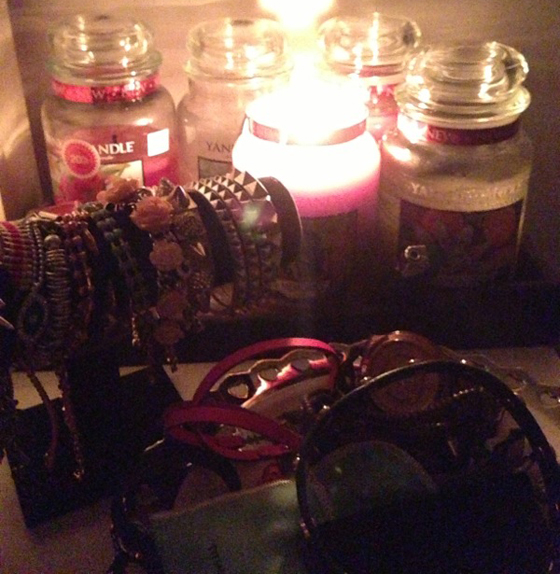 The GWC store is all Halloween decked out. 
Super cute!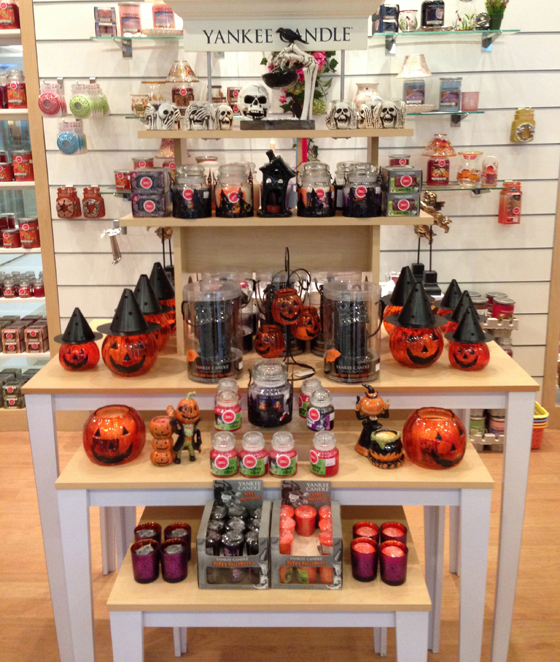 I did something a little drastic to my long limp hair yesterday. 
For slightly over a year, I have been keeping my hair very long, I do trim my hair, but I maintained the length, they were growing to about waist length but the ends were just getting wispy and I think weighing down my face or something.  So I went to my hairstylist Mandy, and told her to take off a good 4 inches off.   So I ended up with a refreshing cut, with virgin hair.   I had to go for a fresh coat of rebonding (not that I needed to, but I just needed a very low maintainence groomed look), and a fresh coat of color. 
I had my Shiseido sponsored hair treatments done at Act Point salon (link) - and I was very happy with the service.  I sat there for 5 hours, rebonding, coloring and treatment.  My senior stylist was careful and gentle, and very meticulous.  Spent 5 hours at the salon, which might seem crazy, because the end results are really just smooth clean sleek black hair.  I can't get over how smooth, how soft, and just really how shiny my hair is now.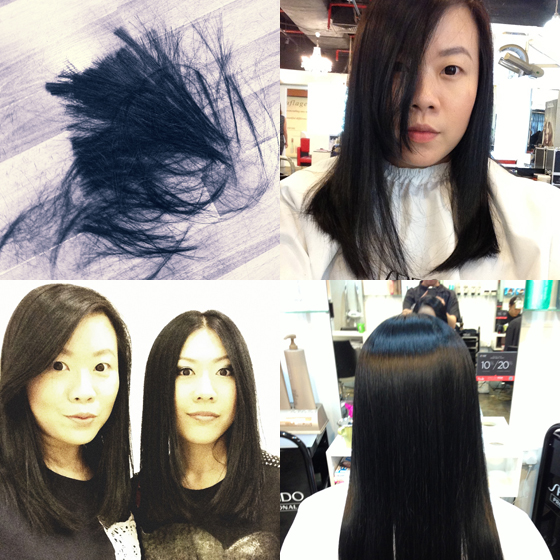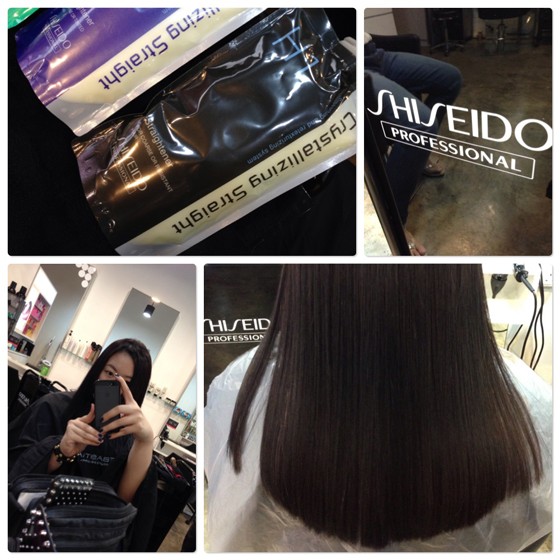 This is turning out to be a super long entry, let's end with a couple of random updates:
I want to buy the Lady Gaga perfume!  It smells quite nice, and I am just intrigued!
It is already out at Sephora.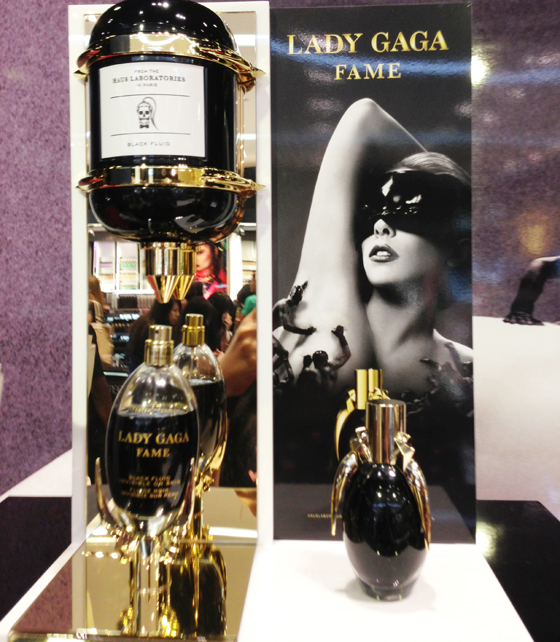 And this is a OCT Blogsale sneakpeak.  I will be posting the entry next SATURDAY MORNING.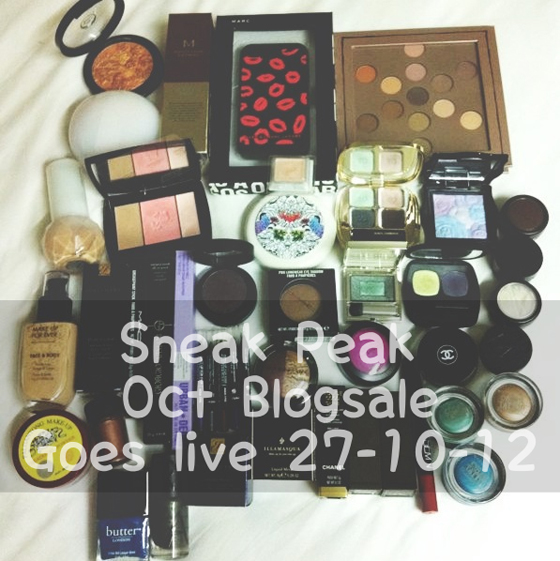 Today is my sister's birthday! 
But she is currently on vacation in Macau/ Hong Kong right now...and I have already given her present to her.
So... yup.. Happy Birthday Meryl!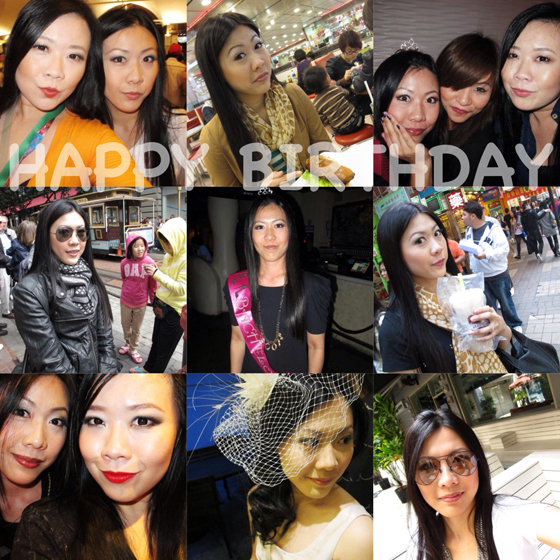 That's all, and I look forward to posting more entries later! 
It's end of the year again, how time flies, and I can't wait to unwind at last!
Thanks for reading!