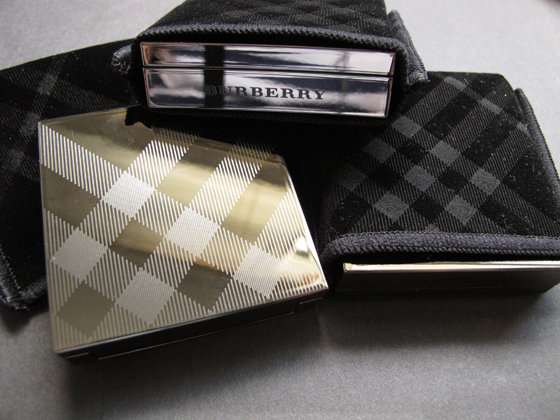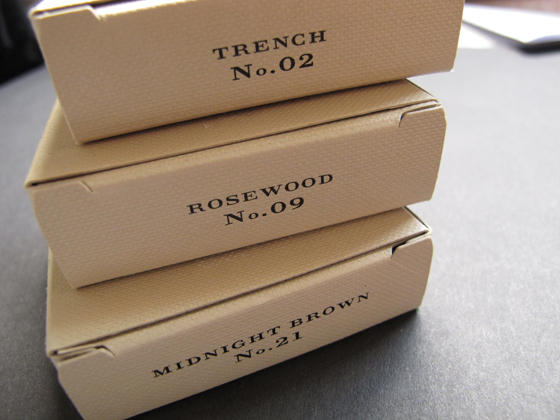 I purchased 3 Burberry eyeshadows from the recent Tangs 12% rebate sale.  I have heard much about these eyeshadows, which are often described as soft, pigmented and very fine quality.  
I am very happy to have these (and if only they come in simpler packaging, I won't think of depotting them) - as I was swatching them, the powder feels so velvety, so smooth and so soft.  The color range of the Burberry eyeshadows are rather muted, very in line with their clothing line - neutrals, earthy tones with a few bright pastels.  The texture of these eyeshadows are really divine, and I am very impressed.  Can't wait to actually use them. 
The packaging of these eyeshadows come in a heavy metal magnetic casing - enclosed in a black velvet pouch that has the trademark checkered embossed all over. The applicator is just a waste of time... I won't be using them anyway.  I like that each single eyeshadow comes with its own little mirror.  If they can be depotted into some bigger Burberry eyeshadow palette, won't that be awesome? 
The three colors I picked are a pale brow bone shade, a soft pinky brown, and a darker brown to create smokey looks.  Or I can use all of them in the same look, since they will complement one another very well. 
I also got a makeup pouch (with nothing inside...chey) with my purchase, but I gave it to my mom.  I also wanted Pale Barley -- but that was out of stock at the time the purchase was made.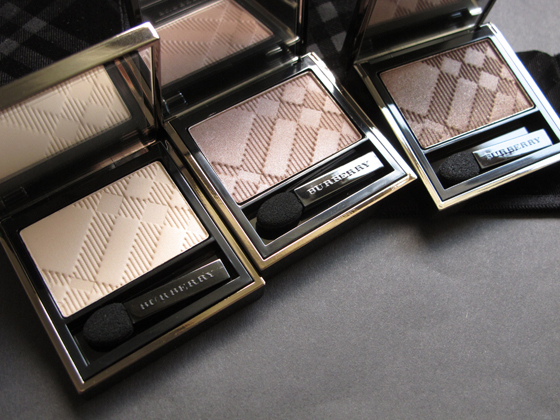 Close up and swatches:
02 Trench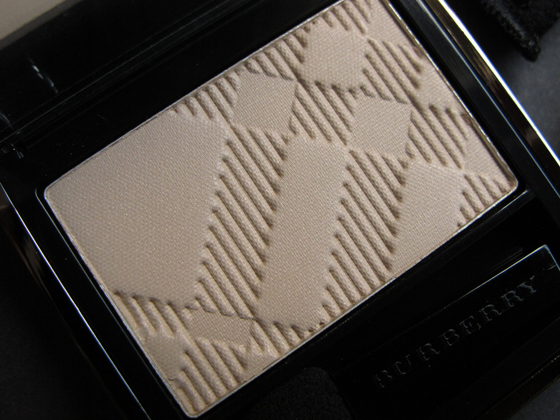 03 Rosewood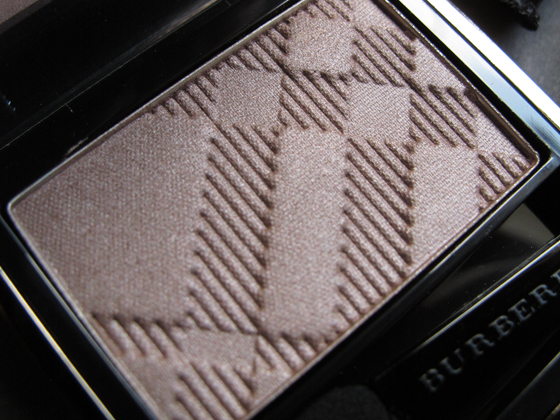 21 Midnight Brown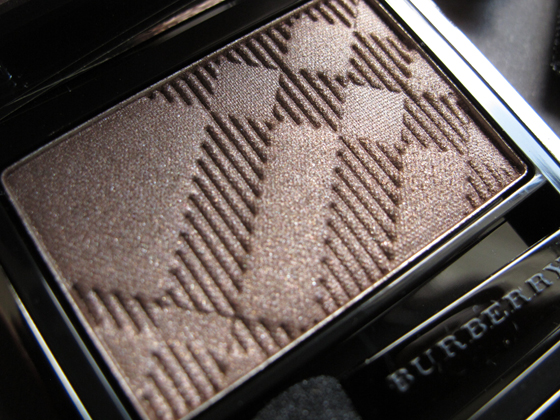 swatches
the word 'sheer' is really deceiving, there is nothing sheer about these shadows
but perhaps sheer in terms of the soft and silky texture?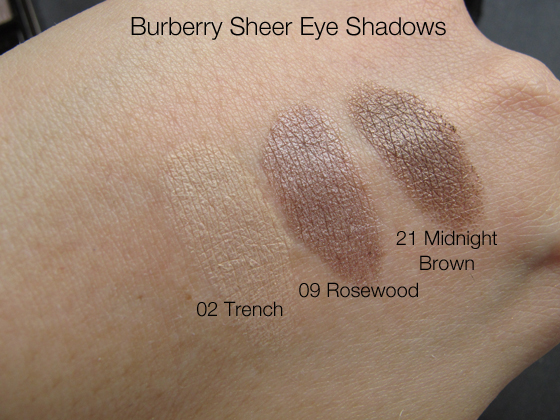 and some comparisons with mainly NARS and a few MAC eyeshadows 
The 3 un-named eyeshadows are from my MAC neutral palette, but I forgot their names...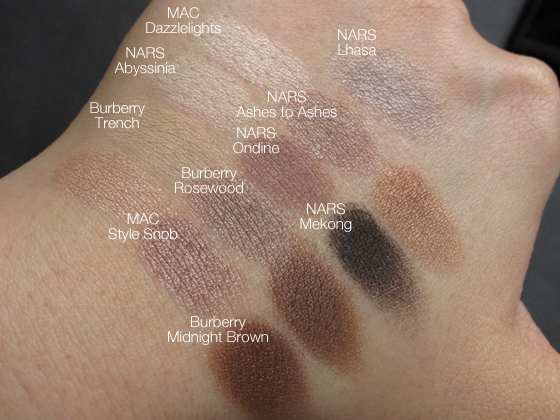 I will try to post a Burberry-ad inspired kind of nude natural makeup featuring these eyeshadows soon enough. 
Thank you for reading.