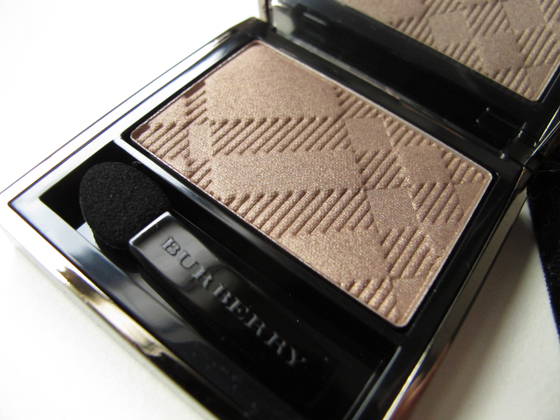 Hi hi!
I recently purchased Burberry's Pale Barley when it came back in stock at Tangs, and I am glad that I finally got to have it in my stash.  I have to admit that the color is not the most ground-breaking, but in terms of texture, I think the Burberry sheer eyeshadows are my fave right up there with the Giorgio Armani eyes to kill intense.  They are so velvety, butter smooth, and lasts so well throughout the whole day. 
I like that they are soft shimmery, easy to blend out and comes in such a wide range of pretty neutrals.  If I were to build a new makeup kit from start, I think I want a makeup bag filled with nothing but Burberry eyeshadows (or maybe NARS eyeshadows.  or Inglot eyeshadows.  You get the drift...)  However, I do wish that  they aren't so expensive at $46 each.  Yes the quality is really fantastic, but coughing out almost $50 for an eyeshadow is just not my thing, and I don't think I will purchase more Burberry eyeshadows...I am happy with my current stash of four, and I don't think (cross my fingers) that I will need to buy more. 
Here are more photos: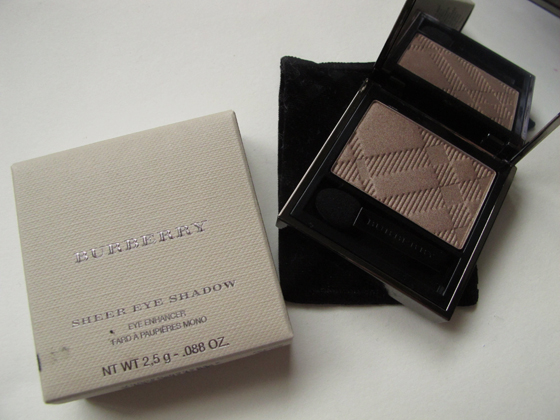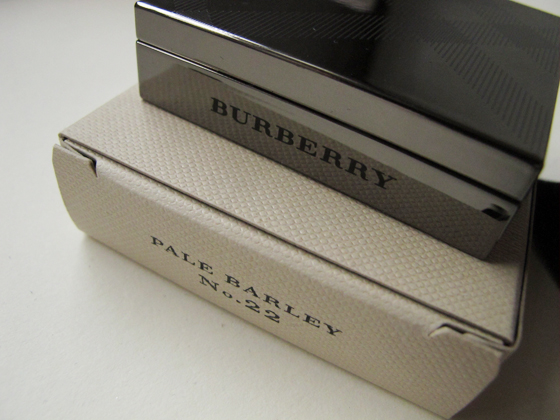 And the swatch - Pale Barley is a golden brown shade that isn't super metallic - it is a soft shimmery shade and perfect for everyday use.  It is brighter and more golden than Rosewood, and of course lighter than Midnight Brown (I name these two other Burberry eyeshadows because those are the only two I can compare Pale Barley with).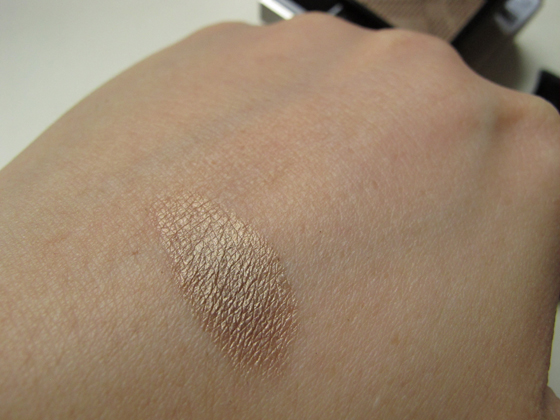 Here in this pictures you can see how nicely the color blends out without losing its soft shimmery texture.   I added Burberry Midnight Brown on the outer corner to give the eyelook some depth and definition.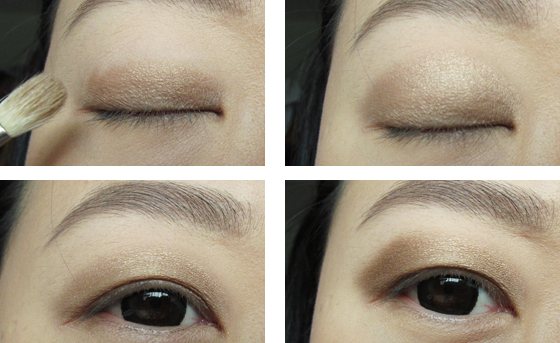 Here's the complete look:
I just line my eyes with a black pencil liner, put on a pair of 'natural' looking falsies and a pink lipstick.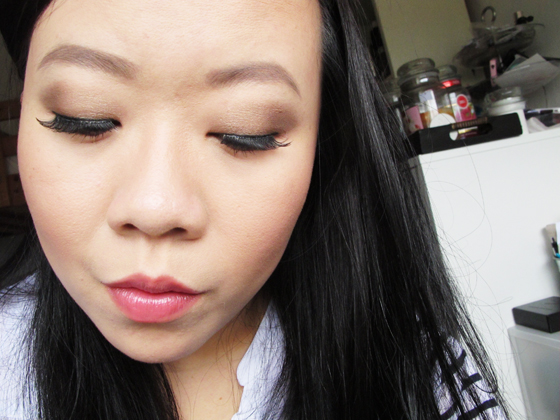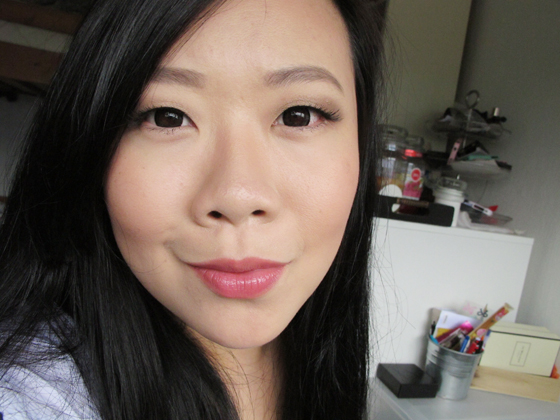 I will try to do a more smokey night-time look with Burberry eyeshadows soon, so please stay tuned.  
Just a quick comparison with other neutral eyeshadows - I can trawl through my stash and look for dupes.. but I think I shall show you the comparisons of the texture of the eyeshadows from different brands...and you can see that while the Burberry shadows doesn't have that vivid metallic finish as some of the MAC & Urban Decay eyeshadows, they hold their own for delivering great color payoff, which never looks too thick.  I would like to see the Burberry sheer eyeshadows (not sheer at all!) creates an air of effortless chic look to the modern girl.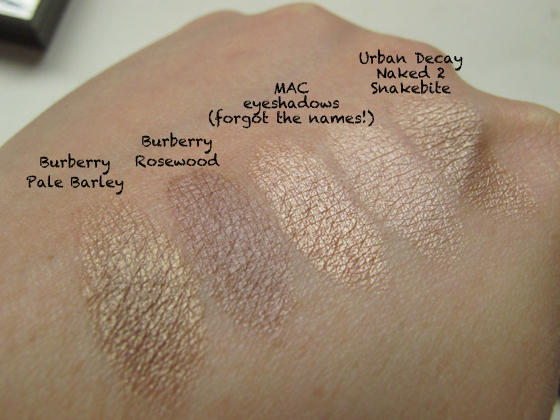 Here's how much I have used Rosewood - and is it just me,
but I often only dig my brush in that corner, so preserve the lovely embossing on the eyeshadow?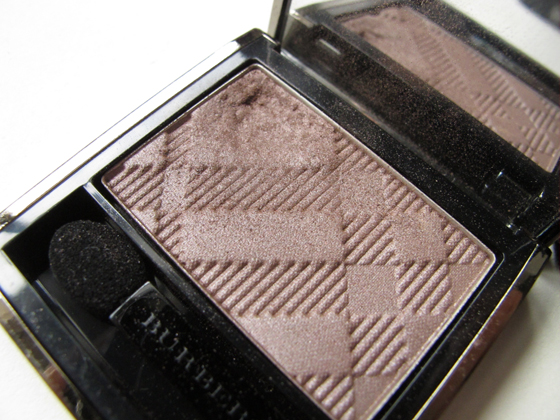 Bottomline:  You need to try out at least one or two of the Burberry eyeshadows - don't need to catch up with their collections,
just pick a couple which you know you will wear all the time. 
Hope this swatch & review is useful, and thank you for reading.