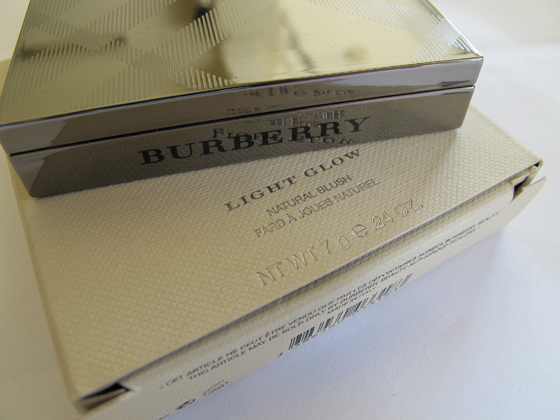 Let me preface this by saying, I don't need a new blush....but I think I need a Burberry blush.  It's one of those things you need to have, to complete a look.  I will be featuring some Burberry Beauty makeup soon, and I think I should complete the collection by choosing a blush which I think I would like.  It didn't help that Sabrina from The Beauty Lookbook recently posted an epic overview of all her Burberry blushes, and with more input from my girlfriend, I narrowed my choice down to either Blossom or Tangerine.  When I was in store (at Tangs Orchard), I think I Tangerine won me over with its muted neutral peachy tone.  It is a shade I could pull off no matter what eyeshadow look I am using.  
The texture, as many of you would know by now, is simply divine.  It is so soft and so light, just like the eyeshadows.  I don't think I will run out and buy more, seeing as I really don't need a new blush... but I am very very happy with my choice, and I will be featuring it in a (near) future LOTD.  
The blush retails for $61 and is made in Italy.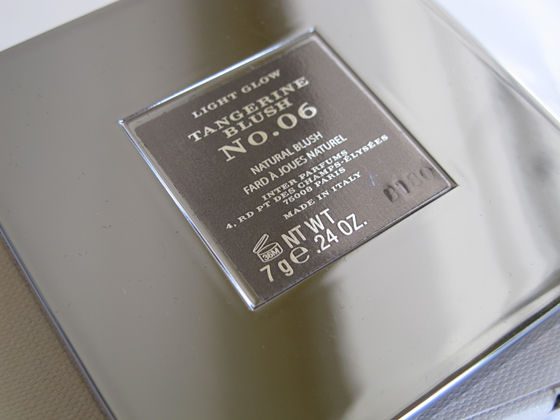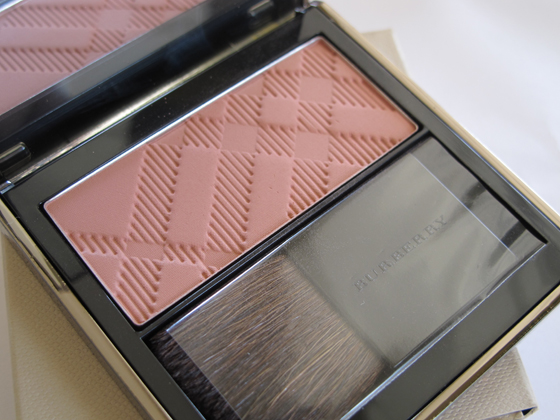 you can see the soft texture of the blush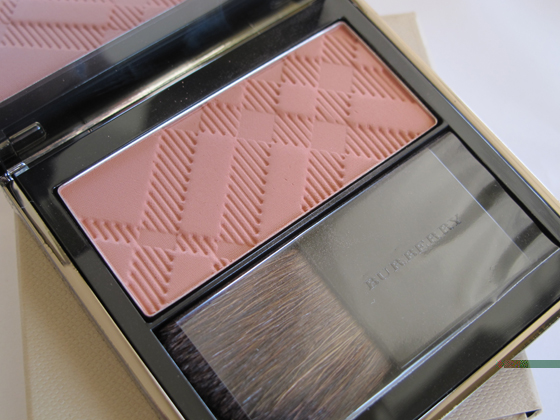 a heavy swatch and a more blended look
it is quite pigmented.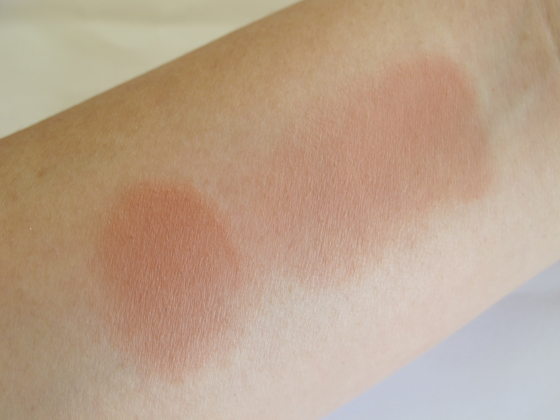 just a natural warm touch of color
The color doesn't quite match the name Tangerine - you would expect something orangey..
but this is super wearable with a soft matte finish.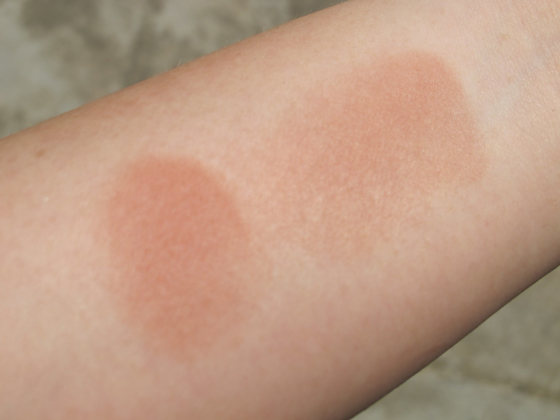 Can't wait to use it.  That's all, and thanks for looking!