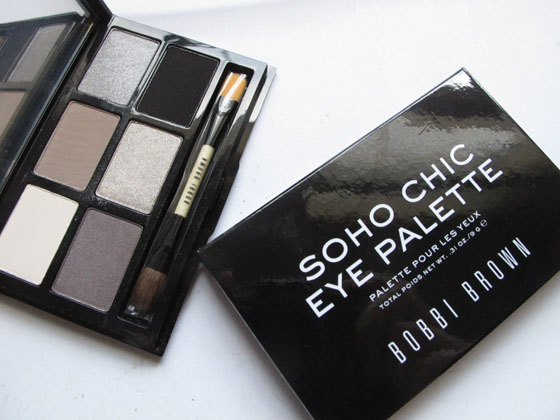 Hi hi!
This entry features the Bobbi Brown Soho Chic Eye Palette - which consists of 6 eyeshadows - this is a palette which is available at all travel retail locations, and it consists of 6 very wearable neutral shades, with different textures and finishes. 
The shades - 
Ivory - creamy warm white matte (this is seems to be available in almost all BB palettes)
Cement - a matte brown 
Rockstar metallic shimmer wash - shimmery taupey brown 
Grey Pearl shimmer wash eye - shimmery dark brown
Peeble metallic eyeshadow - pale shimmery gold 
Caviar eyeshadow - matte black
The matte black is a little chalky, and it is best applied with a base and pat on to build up to your desired intensity. 
The shimmery shades are great for adding dimension to your eyelooks, this palette will easily take you from day to night looks. 
I will try to do a LOTD featuring this palette soon. 
* I am also giving away a BRAND NEW Soho Chic palette on my birthday giveway, make sure you follow me on my instagram to find out how to win! *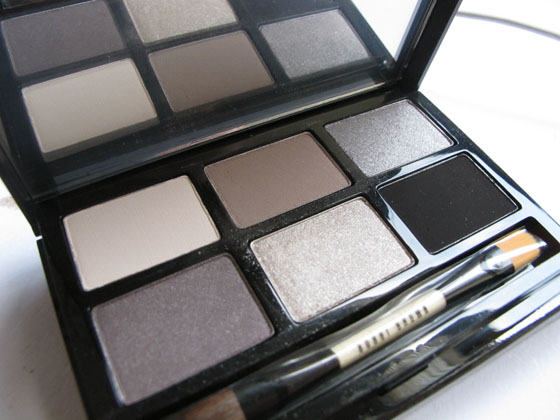 Swatches on my hand -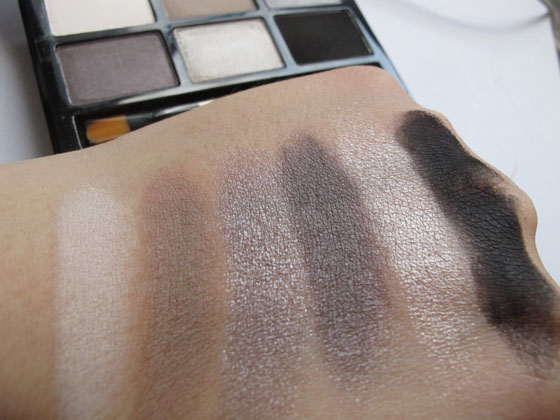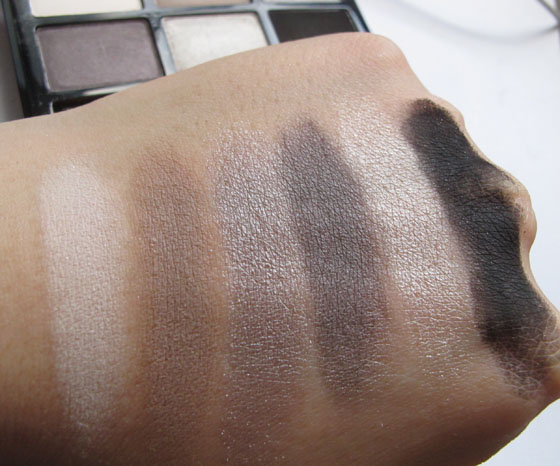 Hope you find this entry helpful, and thanks for reading!