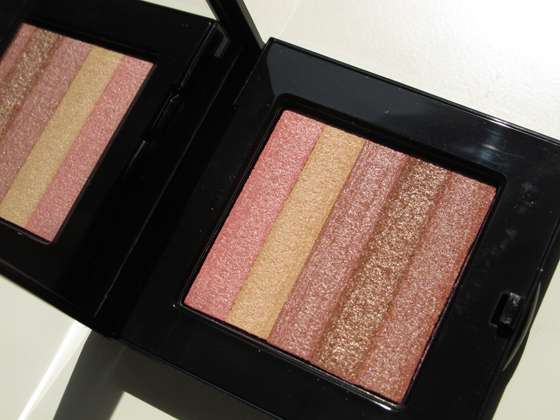 Hi!
This entry will feature the Bobbi Brown Shimmerbrick in Rose Gold.  I have been using it for the past few days in a row - this is the first Shimmerbrick that I have actually used (I have another one in my stash which is still sitting brand new, I don't know why) - but if all Shimmerbricks are like this, wow, I want more. 
I like the Rose Gold shimmerbrick because I am able to use it as a blush and highlight, without it looking too shimmery on my face. The shimmer is obvious, but not too obnoxious.  I would compare this to some of my MAC MSFs, and the overall shade is a really lovely golden pink.  Kind of like a more pigmented and darker Porcelain Pink msf.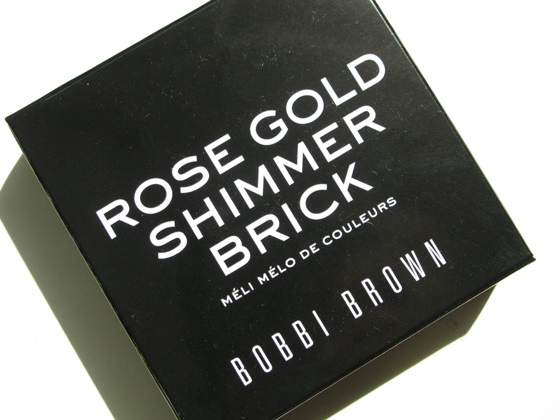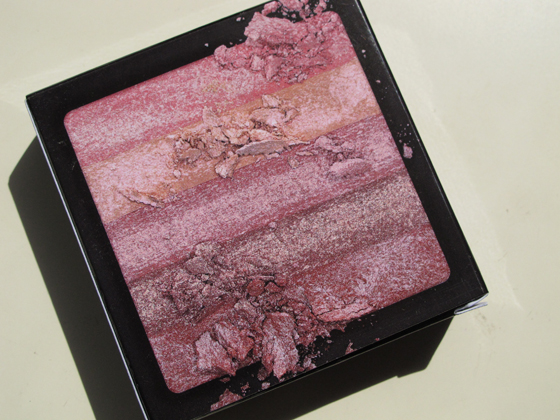 In these pictures, you can see the shimmer bits, and how they sparkle and catch the natural daylight.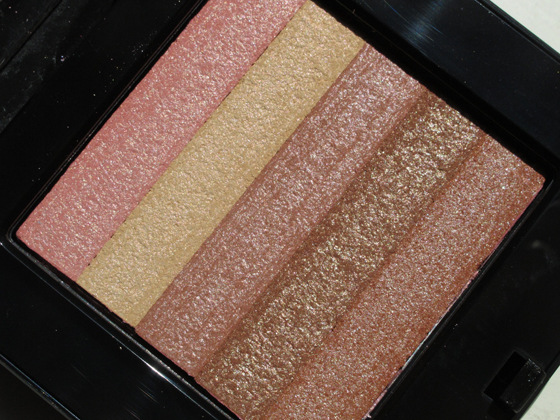 even more beautiful in this slightly blurred shot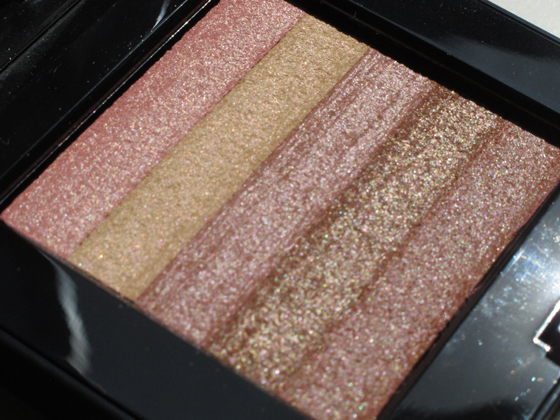 I swatched the stripes in order at the back of my hand - as you can see I would use the top two stripes which are the lightest as a cheek highlight, and the three darker shades as a blush shade, and then to give an overall blended seamless look, I swirl my brush all over the compact and dust over the whole cheek area lightly.   This combination works perfectly well on me.  So if you are about the same skintone as me, you can use this as a blush.. and if you are more tanned, this would be great as a face highlight too.  
I just use an angled fluffy brush to apply this product.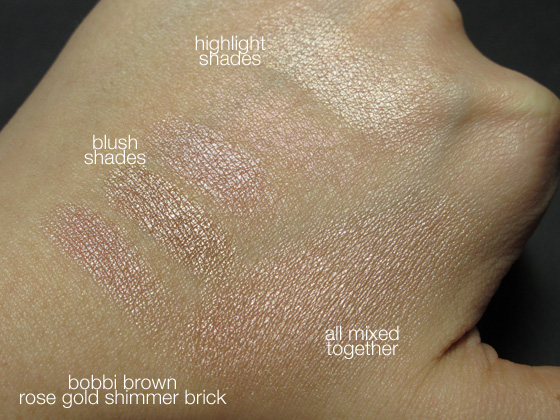 my LOTD - as you can see, the cheeks is radiant, and glowy, but nothing very glittery...and there is some color too. 
all products used
face: Missha Cho Bo Yang bb cream (neglected goodie!), Guerlain Gold Papure foundation, Chanel loose powder
concealer: Laura Mercier secret camouflage SC-03
lips: YSL Rouge Volupte No1 
cheeks: Bobbi Brown Rose Gold Shimmerbrick
eyes: NARS eyeshadow primer, Burberry Trench on browbone, Midnight Brown on lids, and Rosewood on the crease for blending upwards, Hevay Rotation marker liner, Clinique Lower Lash Mascara
a couple more swatch pictures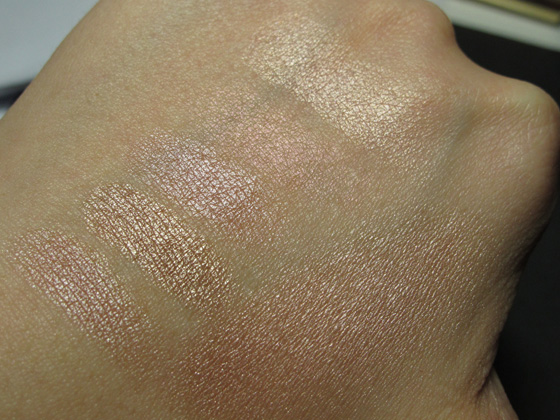 a slightly blurred picture to show the texture and finish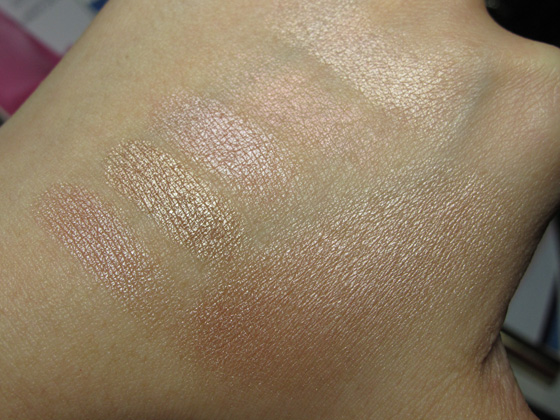 bottomline?  I don't know about the other Shimmerbricks, and I know there are fans of this out there, but I definitely recommend you picking up this Rose Gold one.  It is pretty awesome. 
Hope this has been helpful, and thank you for reading.
featured Bobbi Brown product was given to me for consideration.