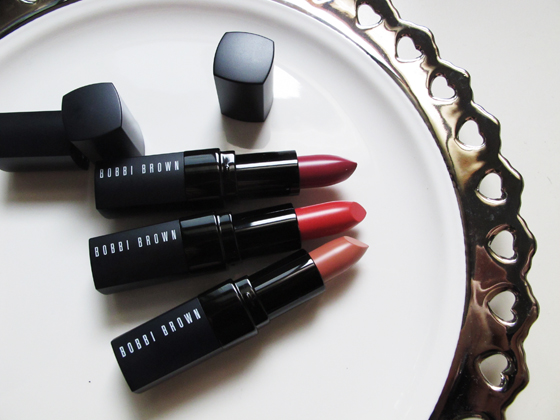 This entry features a trio of Bobbi Brown Rich Lip Color lipsticks which you can purchase at travel retail locations (ie airport duty free shopping!) Not too sure how much exactly are these, but you will be sure to save a lot from buying them separately and with taxed in regular stores.  This trio contains a range of colors from nudes to a plummy shade, so you can either keep all for yourself to go with different looks, or keep the one you love the most and give away the rest as pressies for your girlfriends!
These lipsticks are extremely rich and pigmented, and they can be a little drying, to be honest.  It is best to apply over a lip balm especially if your lips are prone to dryness.  I find the selection of colors in this trio the most impressive, and the nude is especially pretty. 
Here's a quick breakdown of all the three shades:
10 Plum Rose is a wearable plummy shade with a hint of pinky rose, it is the sort of plum which I would wear if I don't have anything else on the face. 
06 Sweet Nectar is a bright coral shade, which looks and sounds pretty in theory, but on my lips, I didn't quite like how it turns out.  But I can see this as a very wearable everyday color for someone with darker skintone. 
09 Bare Pink is prolly my fave among the trio, as I mentioned earlier.  Love the pinky dusty pale shade that didn't look wash out at all.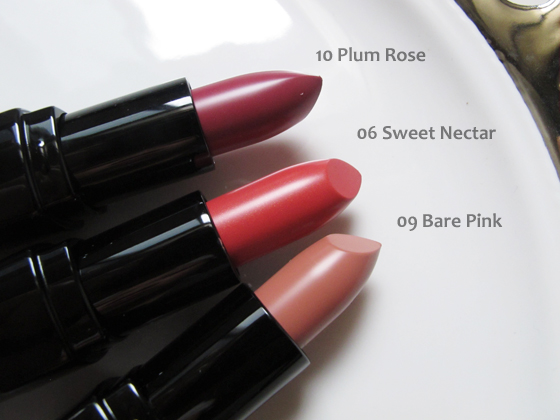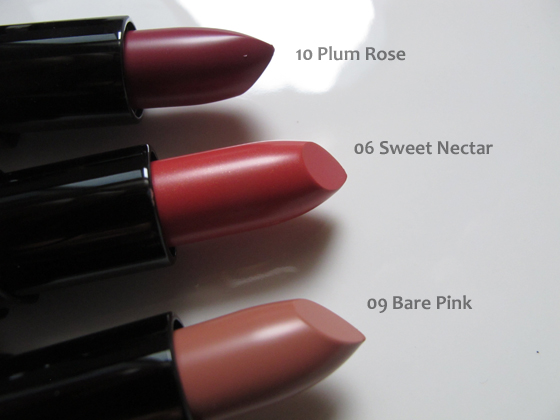 swatches on my hand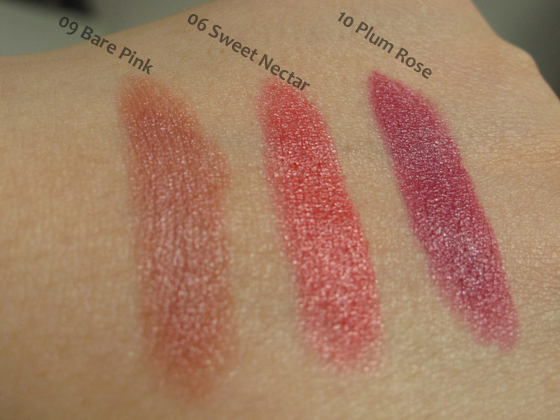 Lip swatches & a quick overall LOTD to showcase the colors
My lips aren't usually this dry, only realise when I post-edit the photographs.  
Just woke up from a late night and some drinking, that might explain the 'dehydrated' texture.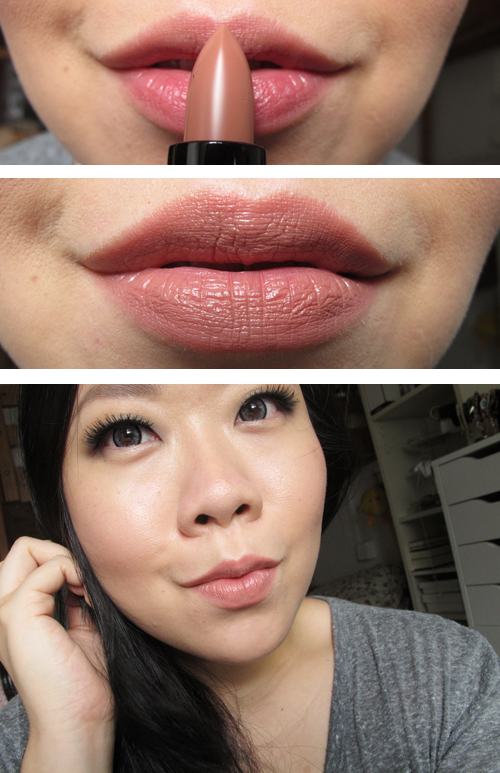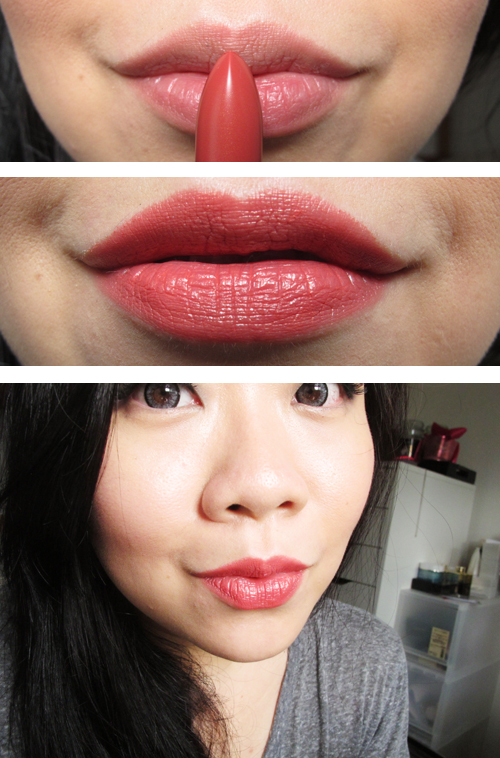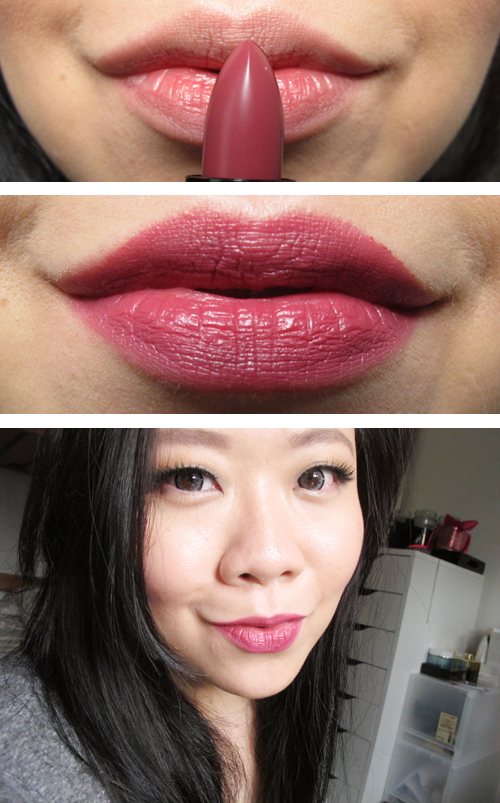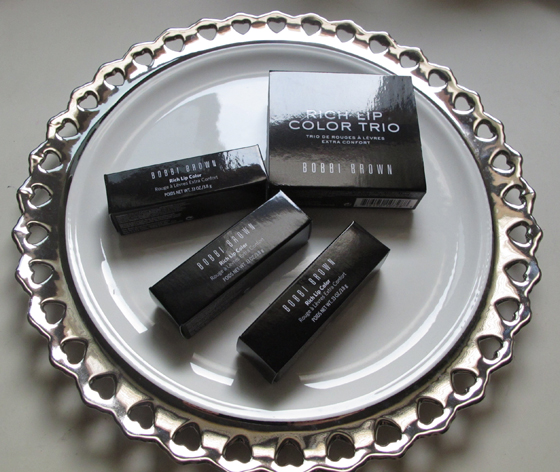 Hope these swatches have been helpful, and thank you for reading!